Adjusting to a new culture can be challenging, but it can also be an incredibly rewarding experience. Culture Shocked! is an insider's guide for international students, providing you with the tools and resources you need to make the most of your time in the United States.
Each week, we'll be talking to students, staff, faculty, and community members about their stories and advice for international students. We'll cover everything from adjusting to a new language to finding your place in a new community. So whether you're just starting your journey or you've been here for a while, join us for Culture Shocked! and learn from the experts.
Subscribe to our podcast today and never miss an episode!
Latest Episode
Meet the Hosts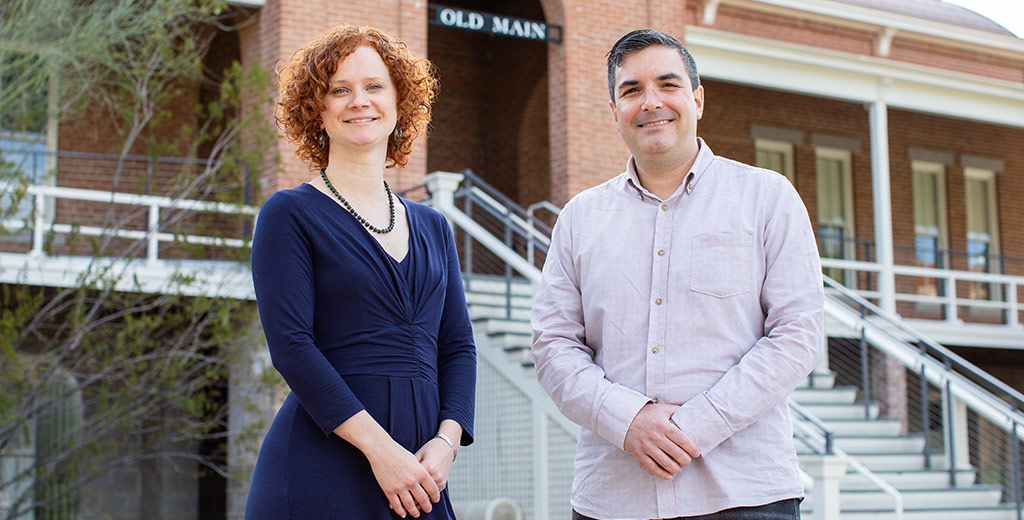 Fiona Grugan & Joshua Craig Little
Fiona Grugan
Fiona Grugan is the former Senior Program Coordinator for International Student Engagement in International Student Services. She is a seasoned world traveler, having studied in five different countries as an international student herself. Her husband and mother have also been international students, giving her a unique perspective on the experiences of international students and their families. Able to communicate in six languages, Fiona is a lover of podcasts, cooking, dancing, and reading, and brings her passion for intercultural exchange to her work every day. At home, she speaks Spanish with her child, embodying her commitment to fostering a global mindset in all aspects of her life.
Joshua Craig Little
Josh Little is a Document Processor for International Student Services and a graduate student in the Higher Education Administration program at the University of Arizona. He has a TEFL certification through the Center for English as a Second Language and is studying Japanese and Swedish. While this is his first podcast, he has previous voice narration experience in audiobooks, advertising, and instructional/training media. His hobbies include cooking, reading sci-fi novels, and hiking. With the number of international students attending university steadily on the rise across the globe, Josh's goal is to perform research on the experiences of international students in different countries to help shape policy and practices to better serve this important student population.
All Episodes