Welcome to the Global Center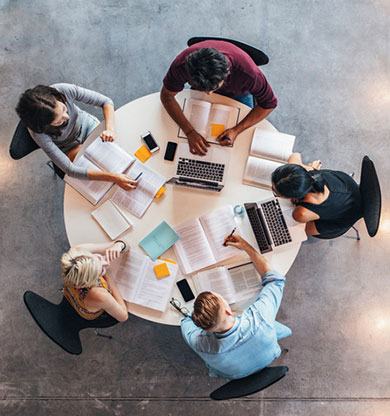 A FOCAL POINT ON CAMPUS FOR INTERNATIONAL ACTIVITIES AND GLOBAL ENGAGEMENT
The Global Center provides a warm and welcoming environment for students from across the globe to gather, have fun, eat great food, and to collaborate and learn from one another. By providing our global student community with exceptional support, the University of Arizona will become a national leader in global and study abroad experiences.
The Global Center is home to the following University of Arizona offices serving students and faculty from abroad, or going abroad to study, research, or teach: International Student Services; Study Abroad; International Admissions; International Faculty and Scholars; International Travel; and a U.S. passports office. The Global Center brings these resources under one roof, creating a convenient, easy-to-navigate, and welcoming space—a centralized hub for international activities and global engagement for the university community.
Students will find many resources at the Global Center, from outdoor event space and student lounge areas, to advanced computer labs and THINK TANK academic support services. International food options provide a variety of choices for meals and will be expanded over time. Regular events will round out the experience, with tai chi and yoga classes, and bi-weekly coffee hours.
Global Center Dining Options