Study Abroad Experience Inspires Arizona Alumna to Pursue Master's in International Education
April 2, 2021
"It's so important for education to be a way to globalize our world and create global citizens."
Dominique Washington graduated from the University of Arizona in 2019 with a Bachelor's of Science degree in Literacy, Learning and Leadership from the College of Education with an emphasis in Educational Leadership.
While a student at the University, Dominique studied abroad in Australia during the Spring 2018 semester, and worked as a Peer Advisor for Study Abroad. She recently sent us an update to share some reflections about her #WildcatsAbroad experience and to let us know what she's up to now.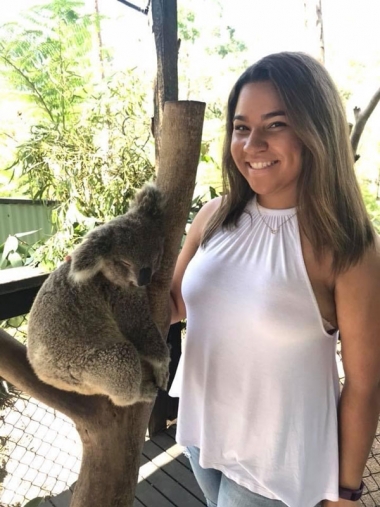 Dominique writes:
My experience studying abroad in Australia was absolutely incredible! It had always been my wish to travel to Australia, so being able to spend several months there was a dream come true. I met students from all around the world, and even three years later I am still in contact with many of them. I have a serious passion for travel and adventure, so this program was a dream come true. 
Two of my favorite memories from being in Australia are traveling to the Outback and visiting the Great Barrier Reef.
I had never even considered visiting the Outback until friends I met there and locals said it was a place that I really needed to see during my time there. There were no skyscrapers, no real roads — it was just open land and rocks, where the stars looked brighter at night than I had ever seen them before. I met and learned about the indigenous people of Australia, and it truly made me love the country even more. The Great Barrier Reef was beautiful, and I was very fortunate to get the opportunity to experience such an amazing landmark. 
Before spending a semester in Sydney, I had only spent a week or two in other countries, or even states, which is very different than spending five months in a country. My experience abroad definitely changed my outlook on the world as a whole and my ideas about traveling.
The reason I chose and love Australia is because it is so diverse all around, and there are so many opportunities to explore in the major cities around the country. I loved being able to call it "home" for those five months. Students traveling around Europe might get to see a little bit of many countries, but five months in Australia was an opportunity to really get to learn about it in depth. The experience has made me want to spend months at a time in different countries to really get to know the people and culture of that country rather than just a quick week or two.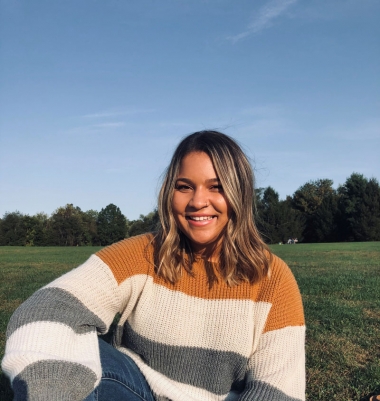 After graduating in 2019, I began pursuing my Master's Degree in International Education at New York University. Studying abroad and working for Arizona Global inspired me to pursue my Master's Degree in this field. I loved being a Peer Advisor because I was able to use my knowledge and experience to help other students find their perfect study abroad match.
I think it's so important to for education to be a way to globalize our world and create global citizens who are connected and can create positive changes in this world. 
This summer, I will be interning at NYU's Graduate School of Arts and Sciences as a Global Fellowships Assistant. I will be supporting the Assistant Director with the Fulbright Student Program data collection and other projects. I will also be keeping up with the status of NYU's Fulbright Program and managing social media to showcase award winners.
I'll be graduating with my Master's in August 2021, and I'm so excited to start my career in this field.
---
Ready to start planning for your Study Abroad experience? START YOUR JOURNEY HERE.