News from University of Arizona Microcampus Locations in Southeast Asia
June 23, 2022
In May and June, representatives from the University of Arizona visited dual degree partners in Cambodia and Vietnam to discuss programs and celebrate graduating cohorts.
---
UA Phnom Penh, Cambodia
On a recent trip to Cambodia, Assistant Vice President for Southeast & South Asian Affairs Dr. Hillary Vance visited the University of Arizona microcampus at American University of Phnom Penh (AUPP).
The visit included meetings with AUPP leadership to discuss trends in higher education in Cambodia, potential new dual degree programs, and development of STEM certificate programs.
Also discussed were the popular Business Administration and Law dual degree programs between UArizona and AUPP, in which numbers are growing and there are ever more opportunities for exchange and program development.
Vance and members of the UArizona team, including UA Phnom Penh Location Manager Thuy Nguyen, met with the AUPP Student Affairs office to explore opportunities for student exchange, including AUPP's interest in hosting UArizona students for study abroad, as well the Study Arizona program for AUPP students to attend the main campus in Tucson for a semester.
At AUPP's Center for Southeast Asian Studies, the center's director expressed interest in welcoming more UA students to campus. In the past, students from the University of Arizona Global Experiential Learning (GEL) program visited AUPP to explore and learn about Southeast Asia. Also discussed were the possibilities of receiving UA research scholars to the Center.
The Arizona visitors also toured the new AUPP Technology Center and explored ideas for cooperation including opportunities for internships for program graduates.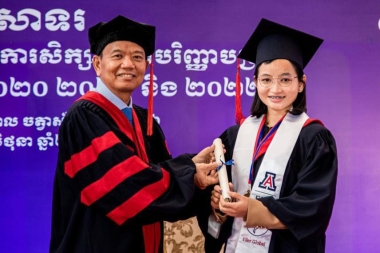 On June 4, Vance attended the AUPP graduation ceremony, the first in-person in several years, that was held to recognize and celebrate students in the Class of '20, Class of '21, and Class of '22, including students graduating with dual degrees from the University of Arizona. Graduate Solisa May, Class of '22, was recognized with the Outstanding Student in Business Administration award which she had received at the University of Arizona Eller College of Management convocation ceremony in Tucson in May.
"It is amazing to be here with the graduates today to celebrate the AUPP classes of 2020, 2021, and 2022," said Vance. "I am so grateful for this ongoing partnership between University of Arizona and American University of Phnom Penh, which began in 2016, and I look forward to expanding our partnership even further and to welcoming more dual degree students in Fall 2022!"
Some highlights from the graduation ceremony: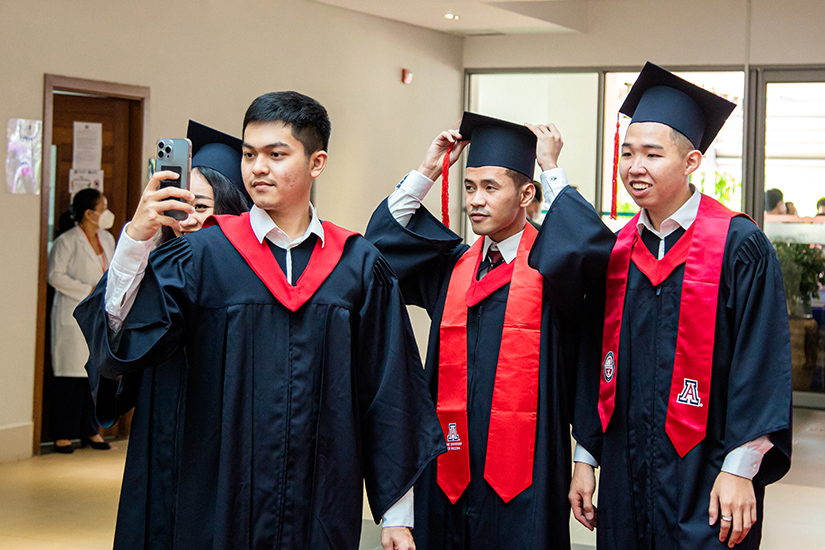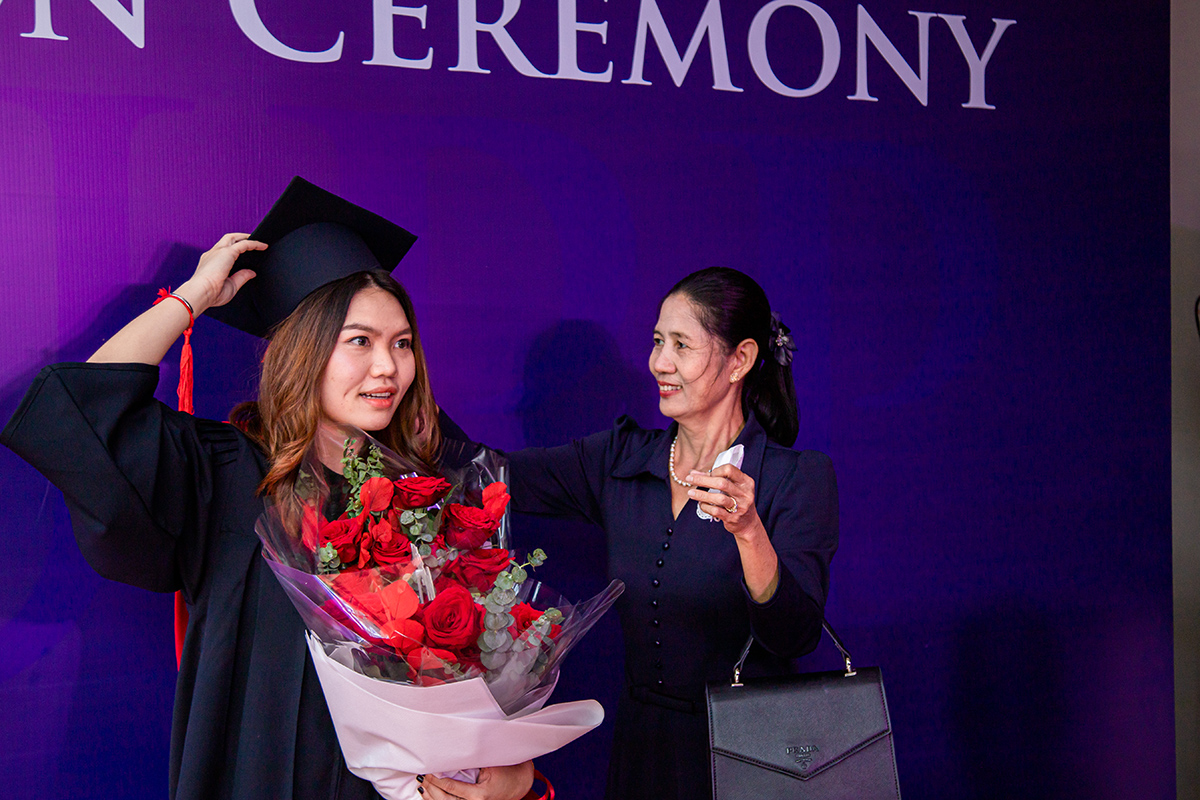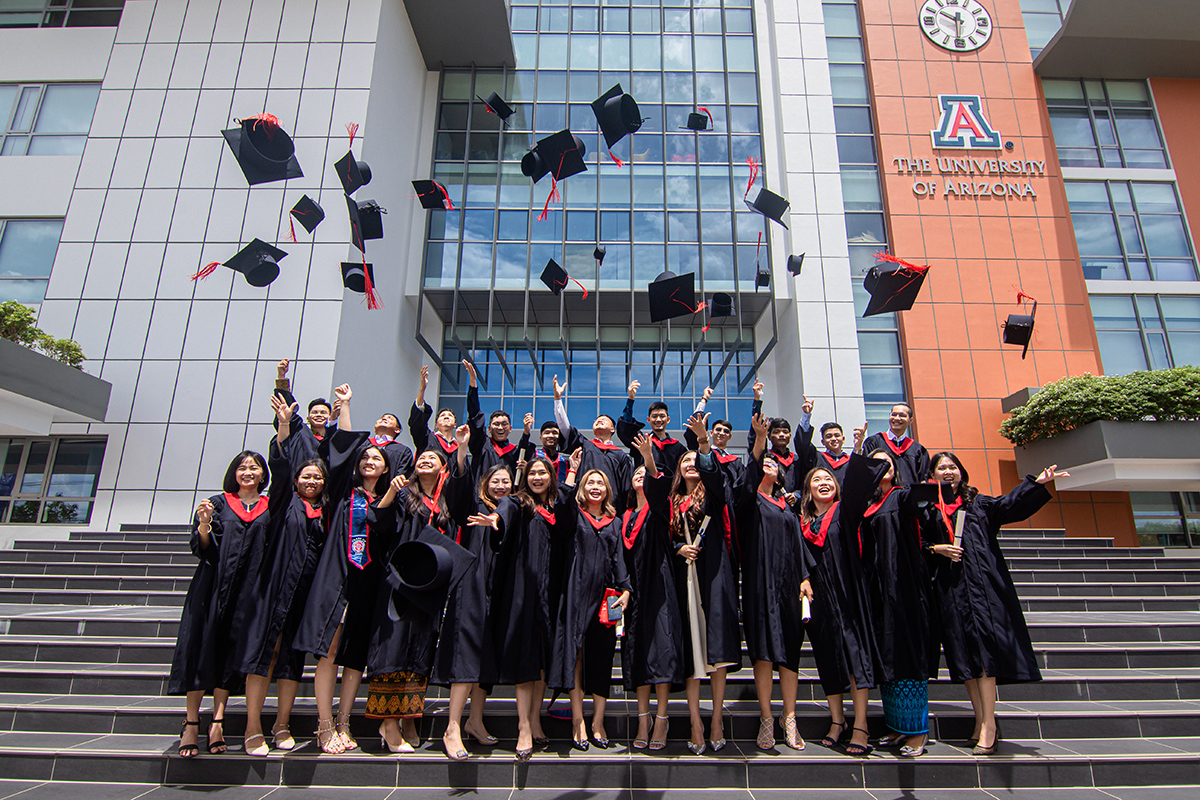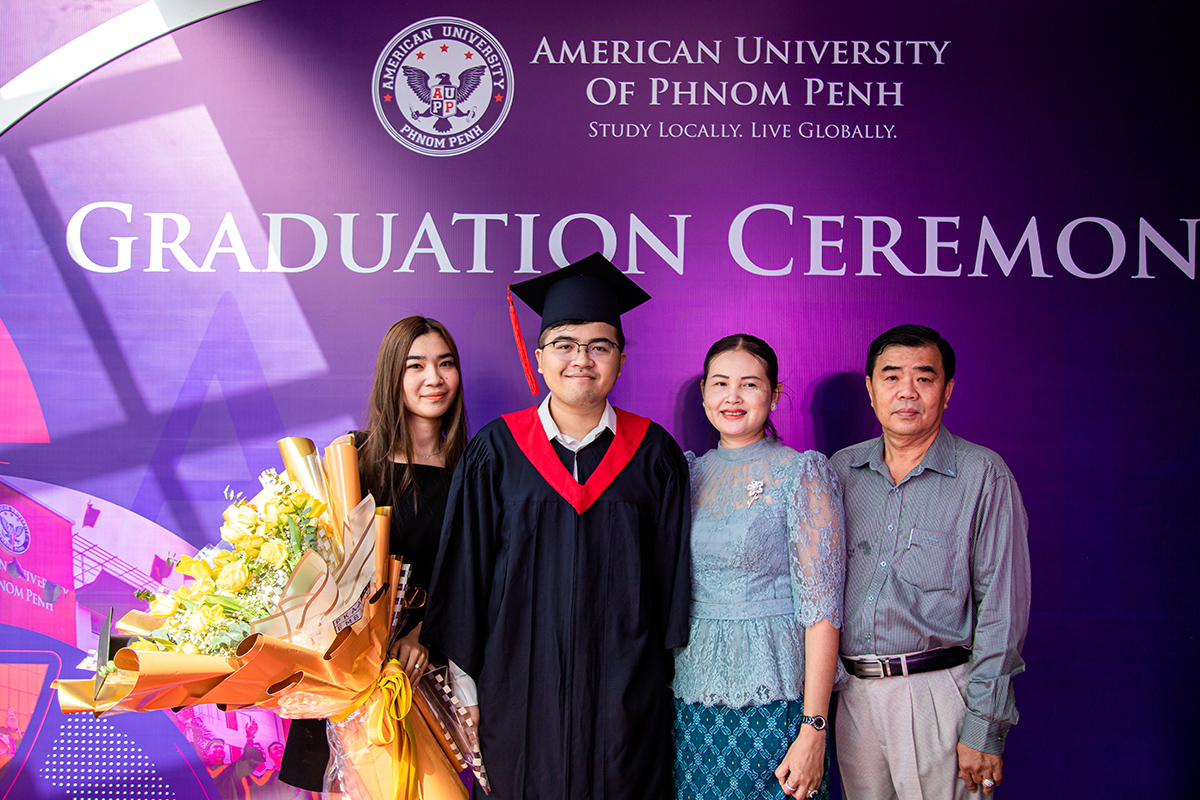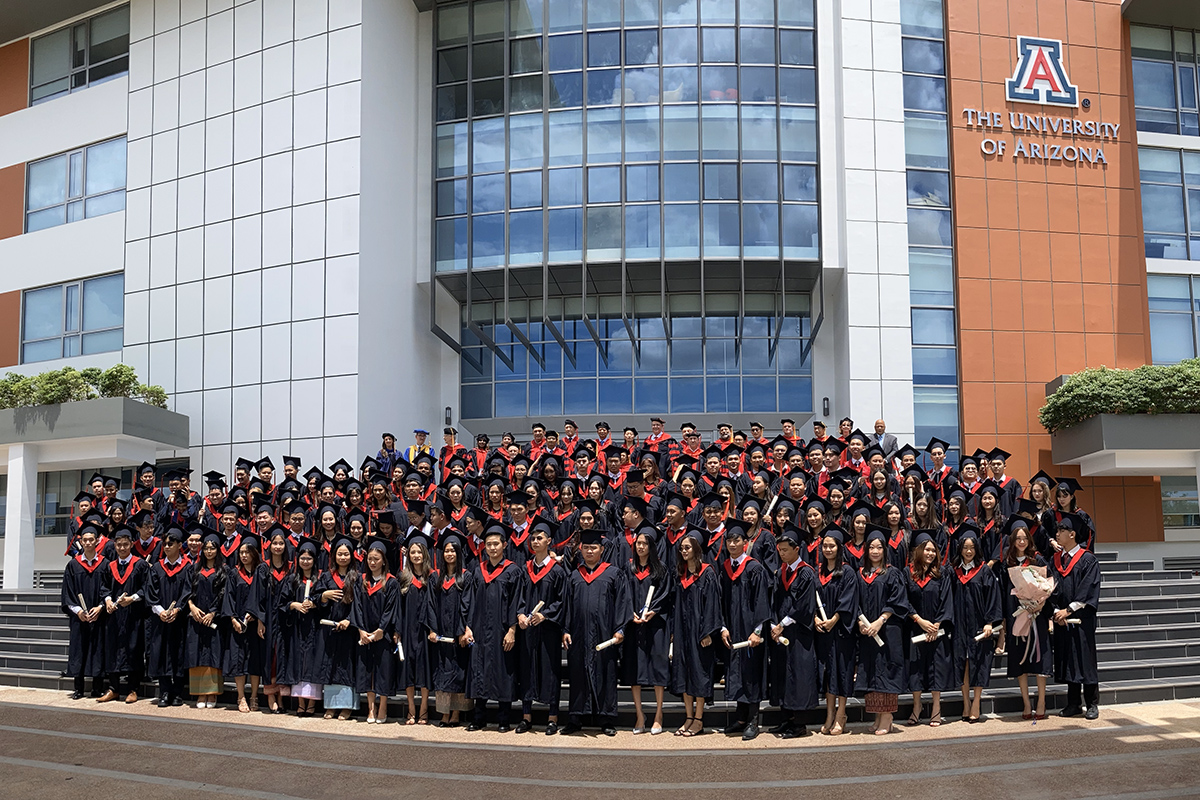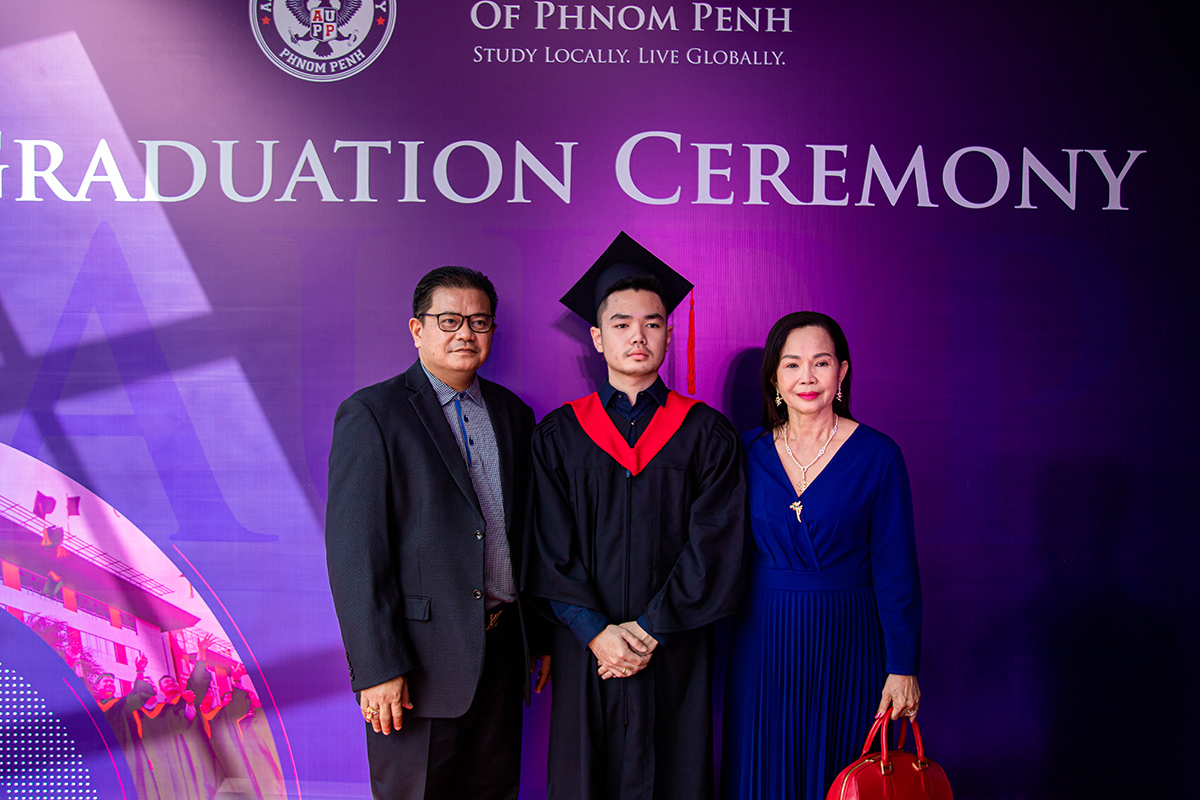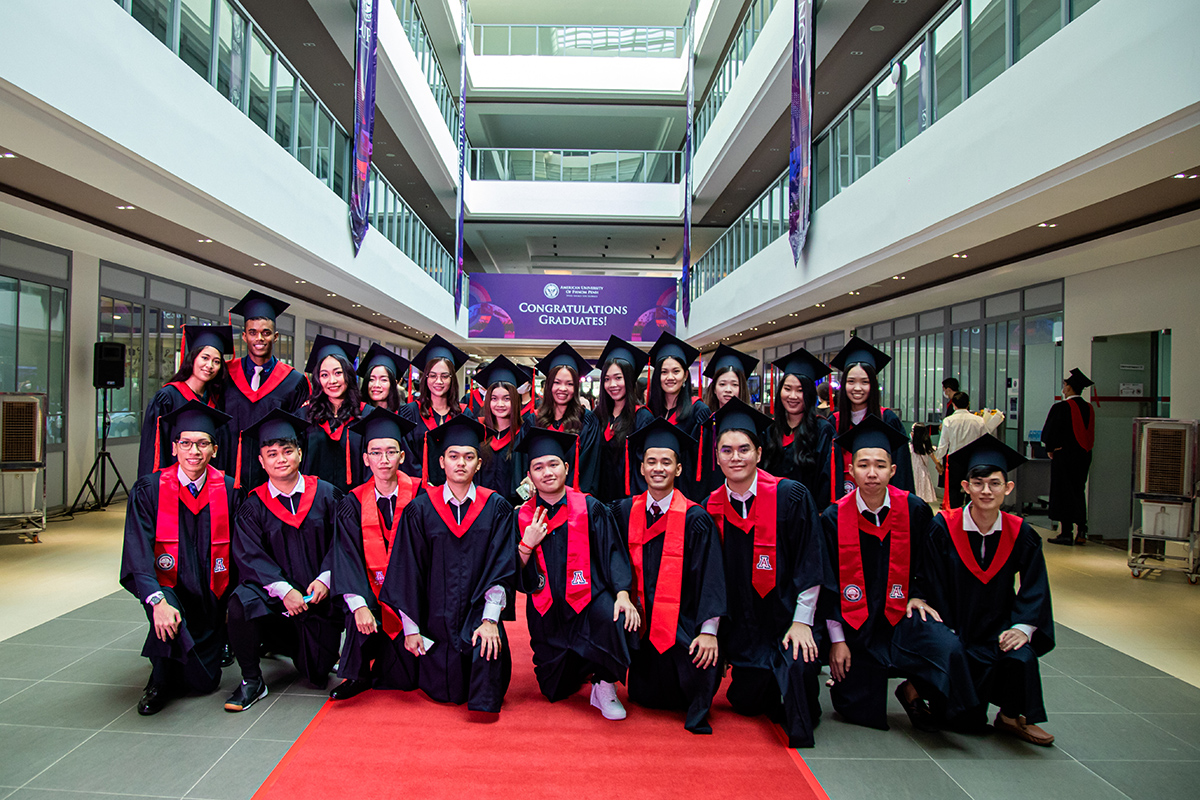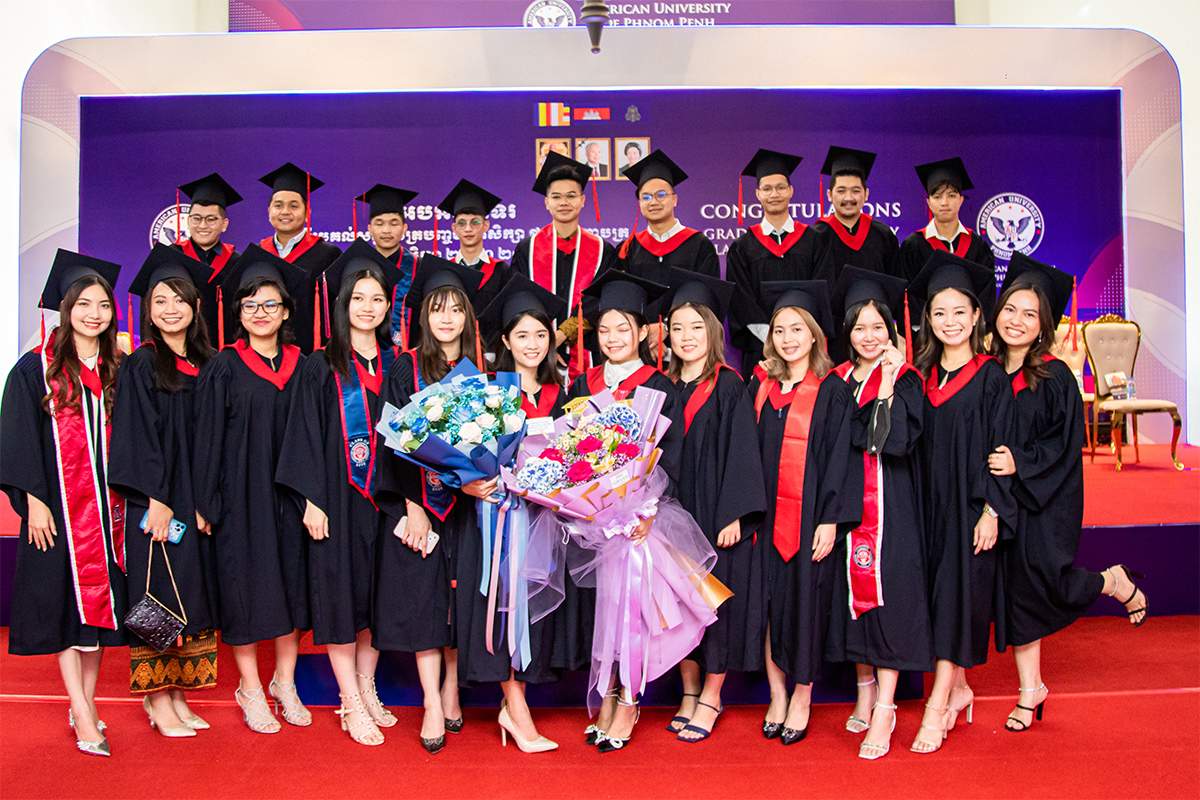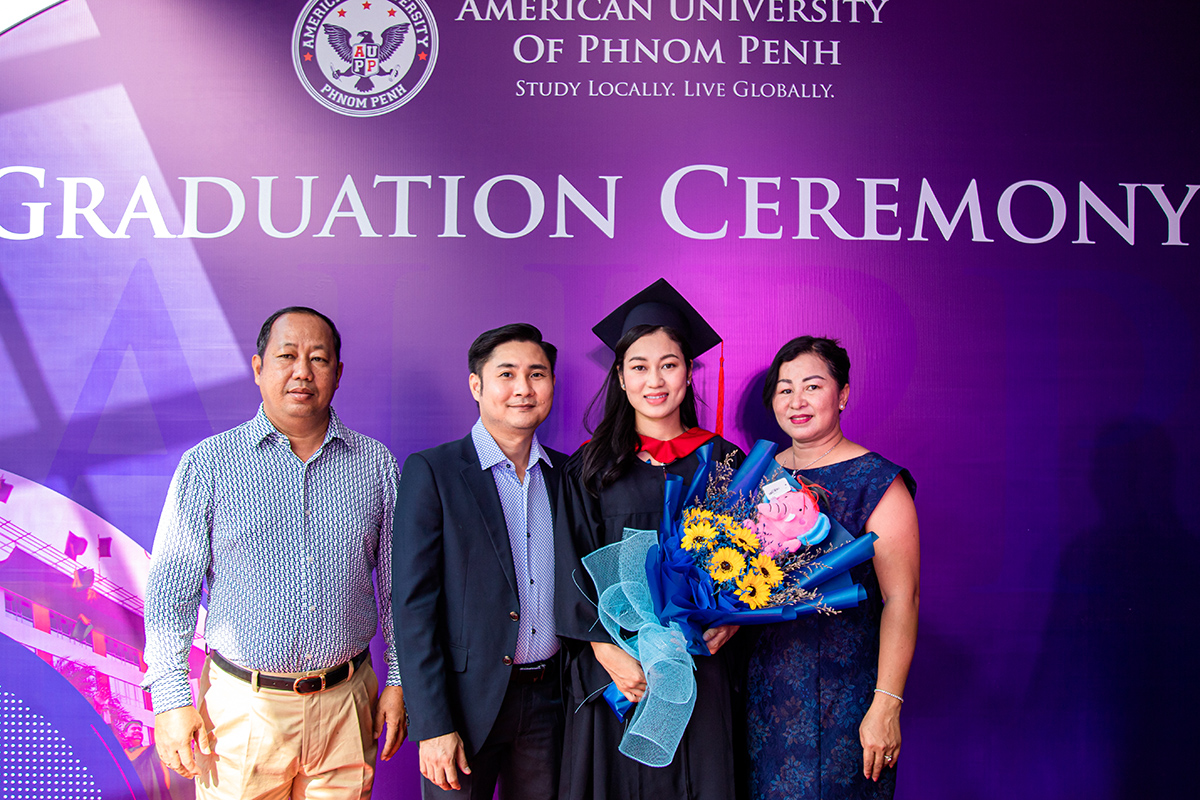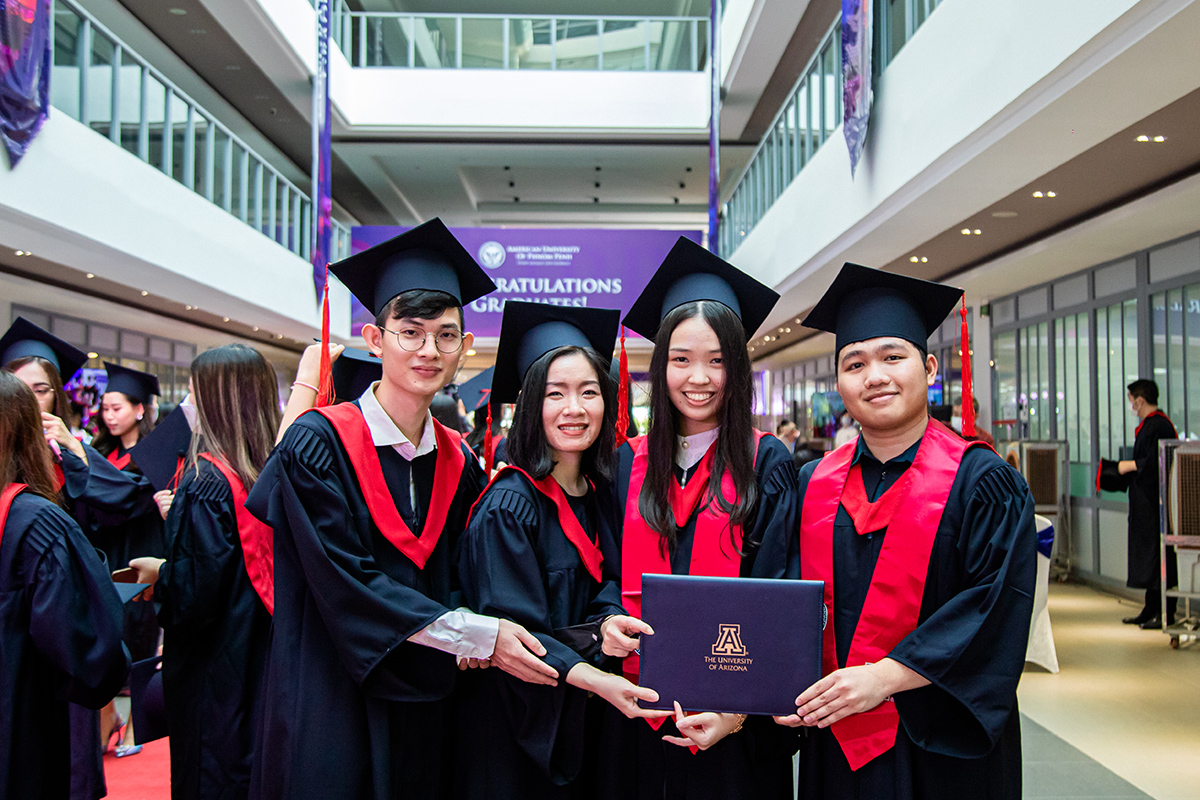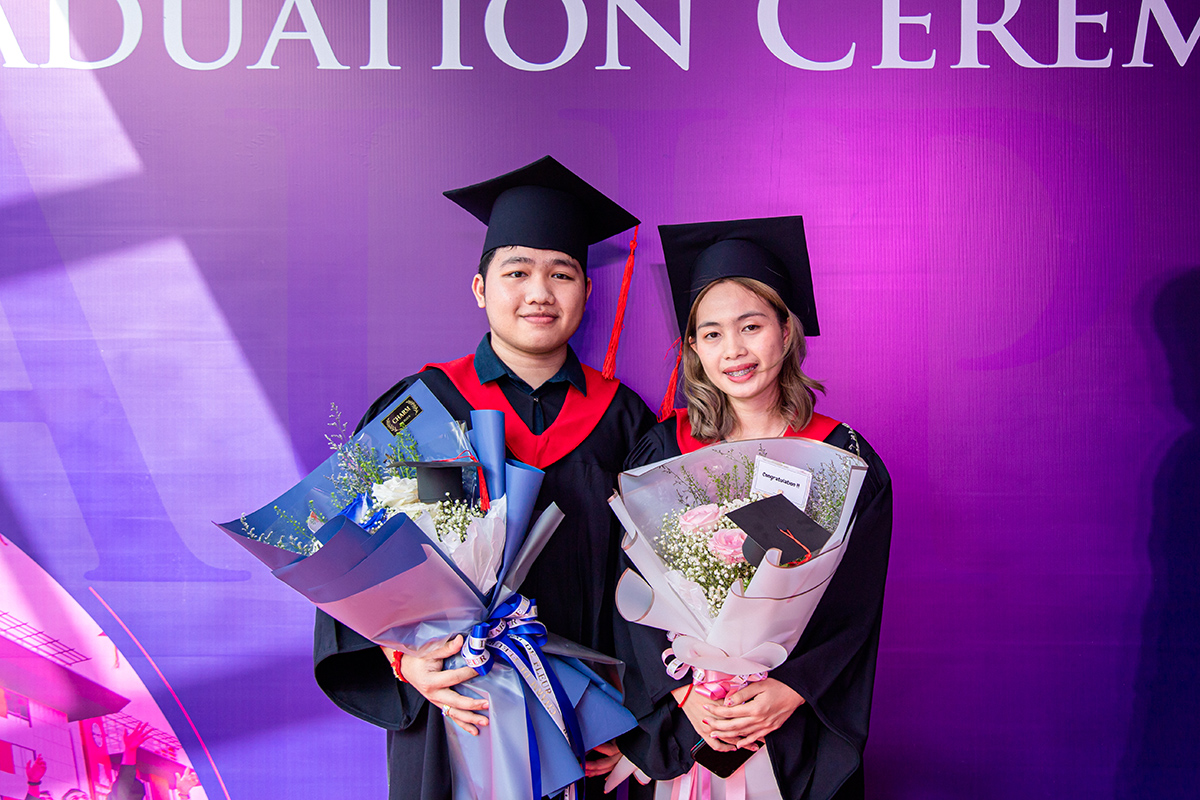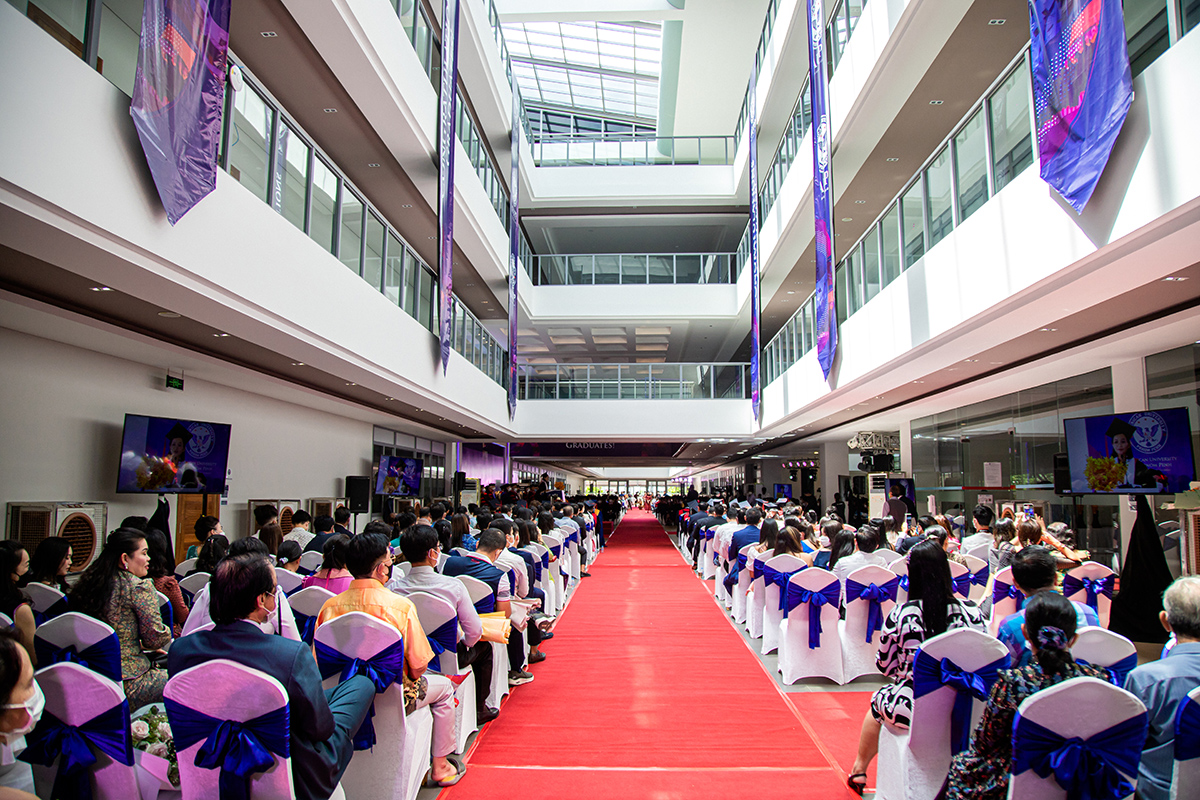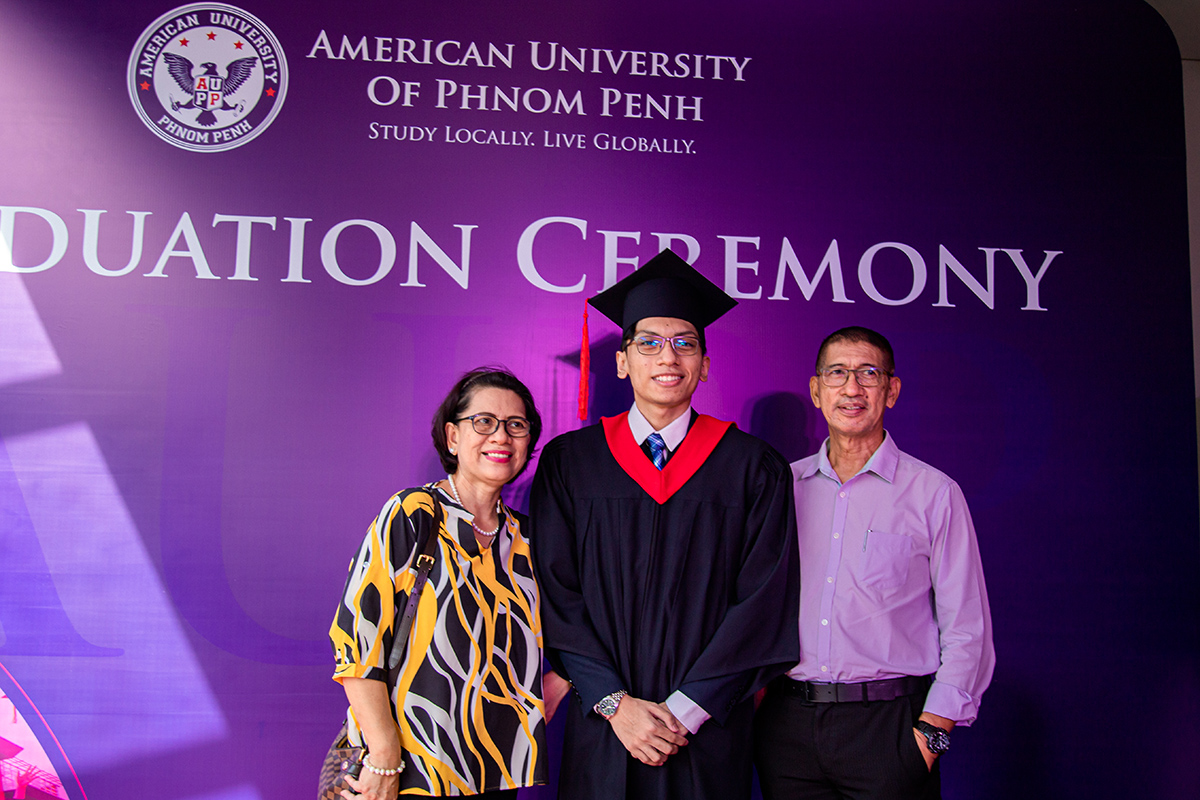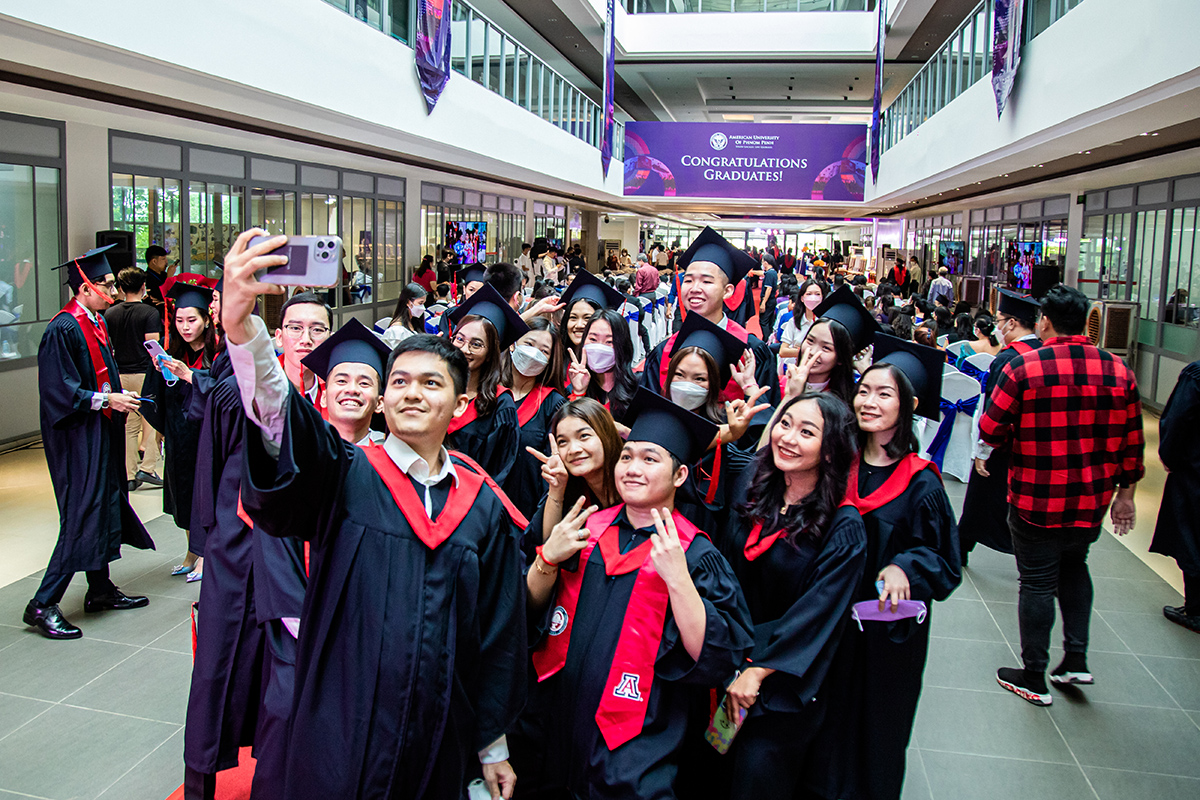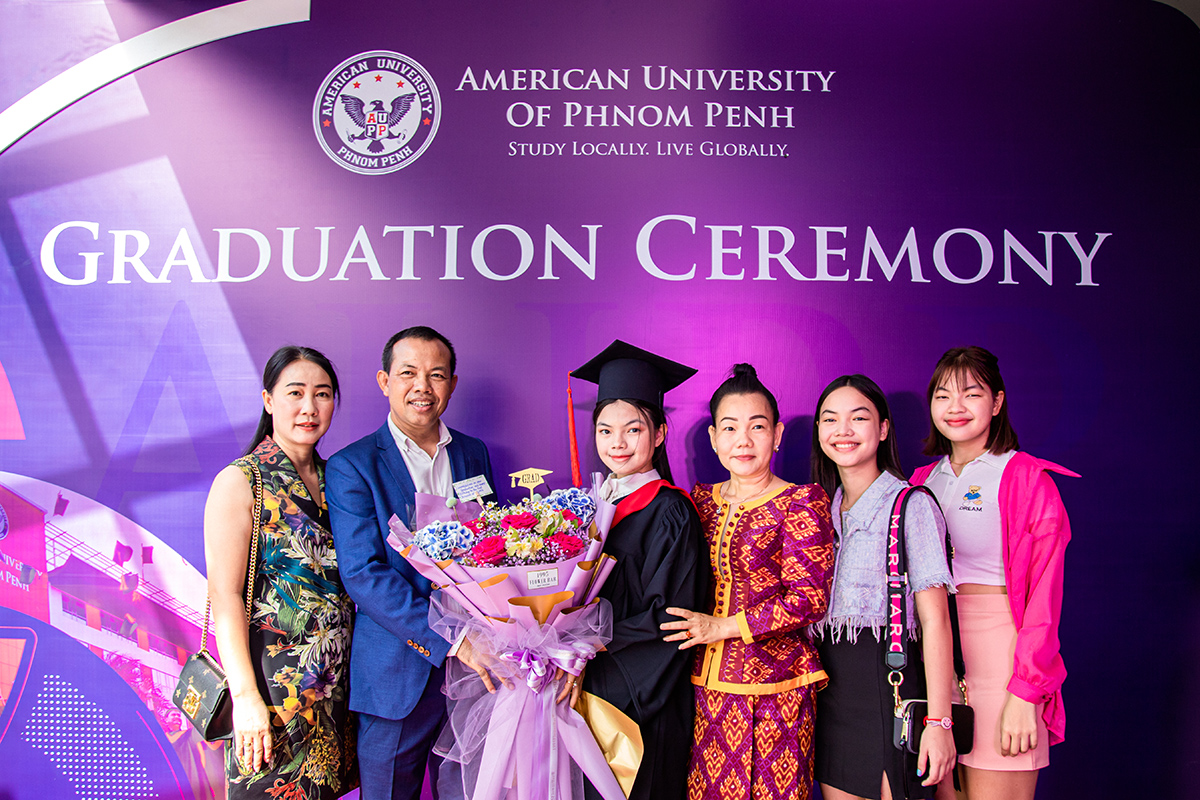 Learn more about University of Arizona locations in Southeast Asia
---
UArizona in Vietnam
In May 2022, a delegation from the University of Arizona James E. Rogers College of Law visited the UA Hanoi microcampus at Hanoi Law University (HLU) in Vietnam.
The delegation included Marc Miller, dean of James E. Rogers College of Law; Katherine Barnes, associate dean for Programs & Innovation and director of the Rogers Program on Law and Society; Amanda Wolfe, assistant dean of Global Programs; Andrew Shephard, deputy director for Global Faculty; and Hillary Vance, assistant vice president for Southeast & South Asian Affairs, Arizona Global; Geoffrey Sokol, Vietnam country director, Arizona Global; and Vu Hai Truong, Vietnam country manager, Arizona Global.
The delegation met with leadership, including HLU Rector, Dr. Doan Trung Kien, to discuss dual degree program related matters, as well as additional opportunities for exchange and international cooperation.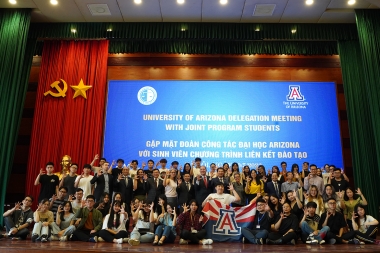 The Arizona delegation also had the opportunity to engage in meaningful discussions with students, staff, and parents from HLU to discuss the program's curriculum, career paths, and opportunities for dual degree students to spend time at the UA main campus.
At the meeting, Rector Doan Trung Kien said that he looks forward to continuing to work closely with the University of Arizona to improve the program and attract more students. Dean of Arizona's James E. Rogers College of Law, Marc Miller, thanked the HLU leadership for the warm welcome and affirmed his hopes that the two institutions would continue to increase exchanges and learn from one another.
While in Vietnam, the delegation was hosted by Vice Minister of Justice Nguyen Khanh Ngoc at the Ministry of Justice. The Vice Minister is a 1999 alumnus of UArizona College of Law's LLM program in international trade and a recipient of an Arizona Alumni Association Global Achievement Award. He expressed appreciation for and recognized the efforts of HLU and UArizona in implementing the Law dual degree programs and his hope that they will continue to develop and grow.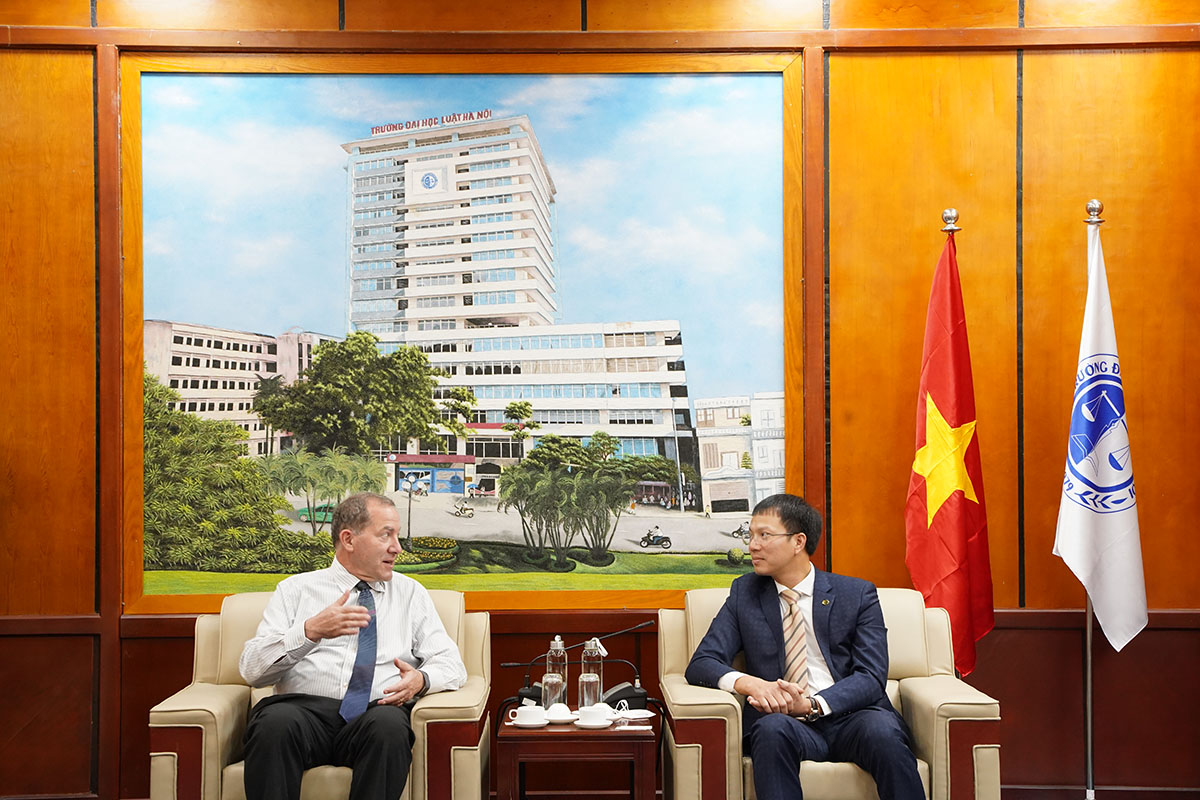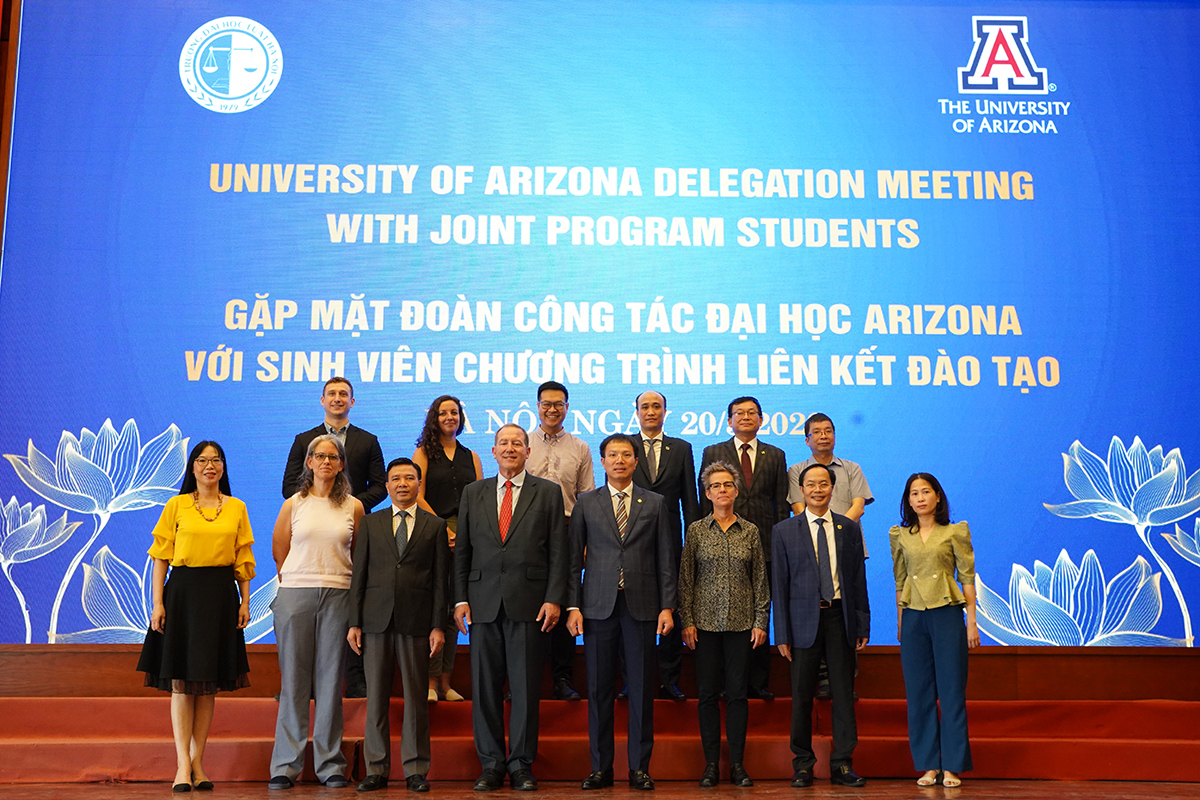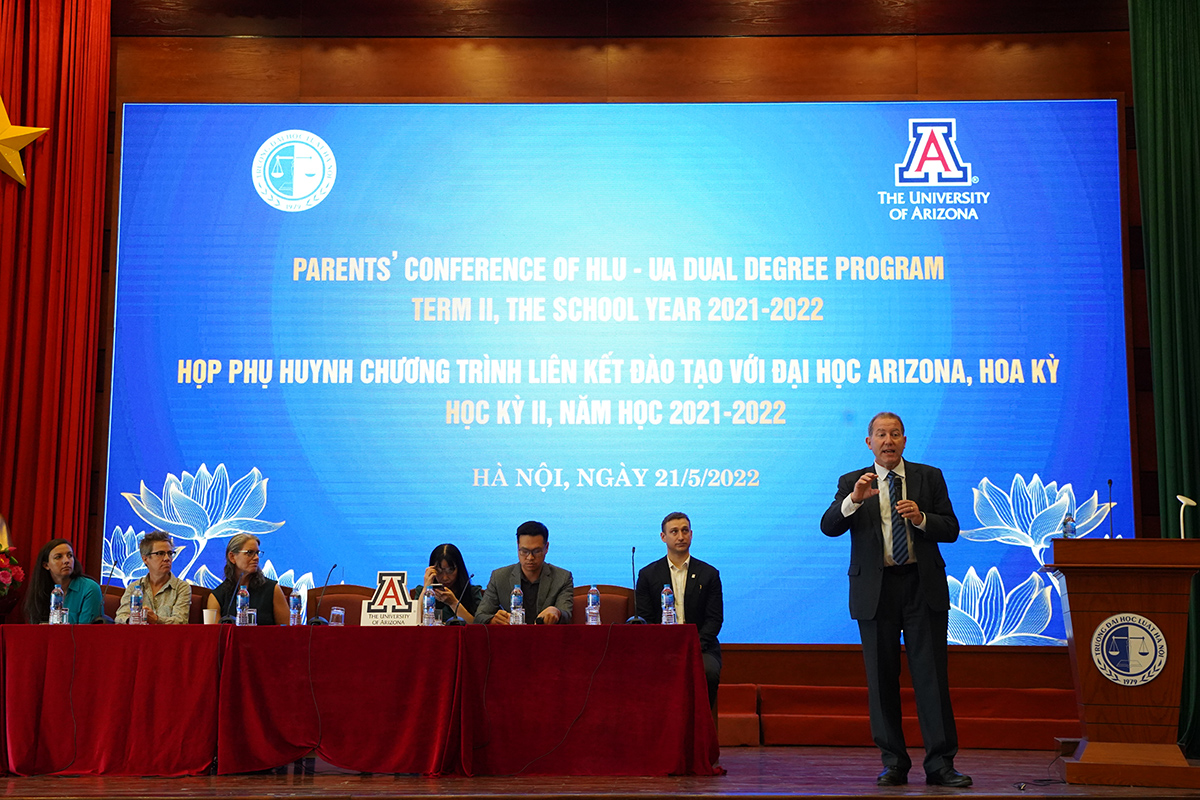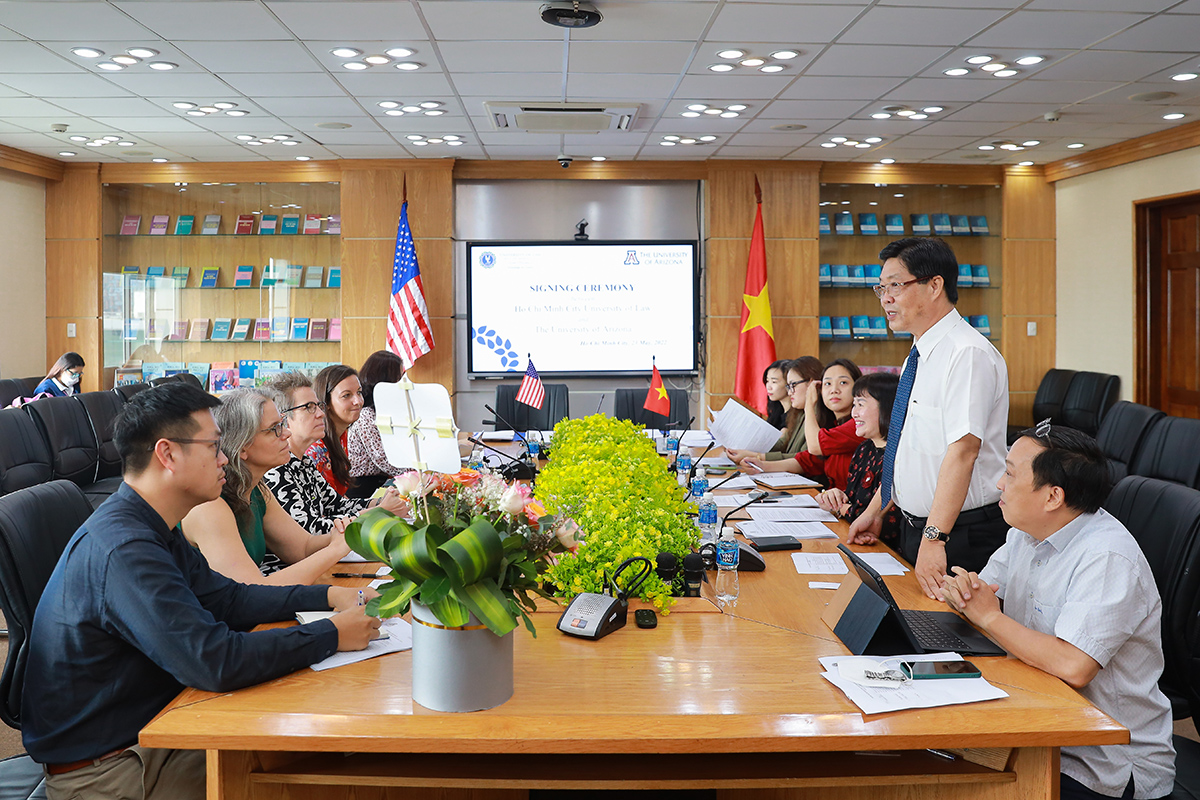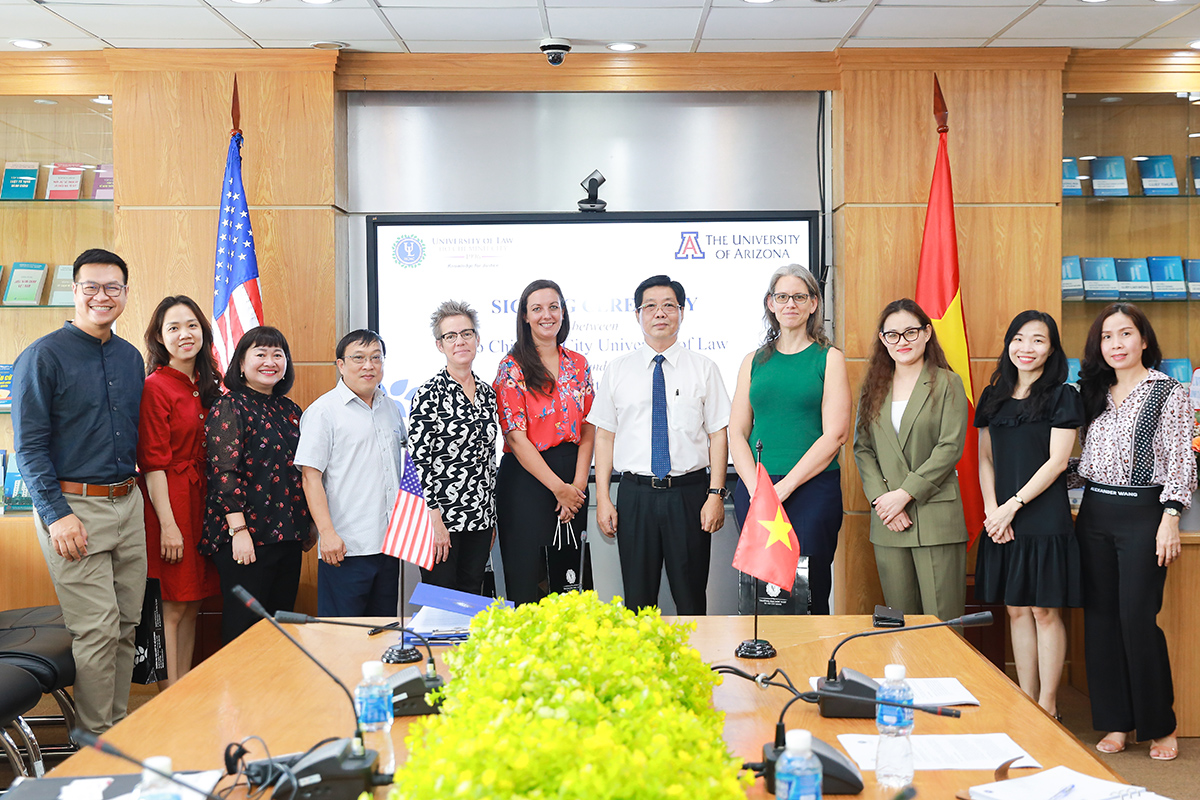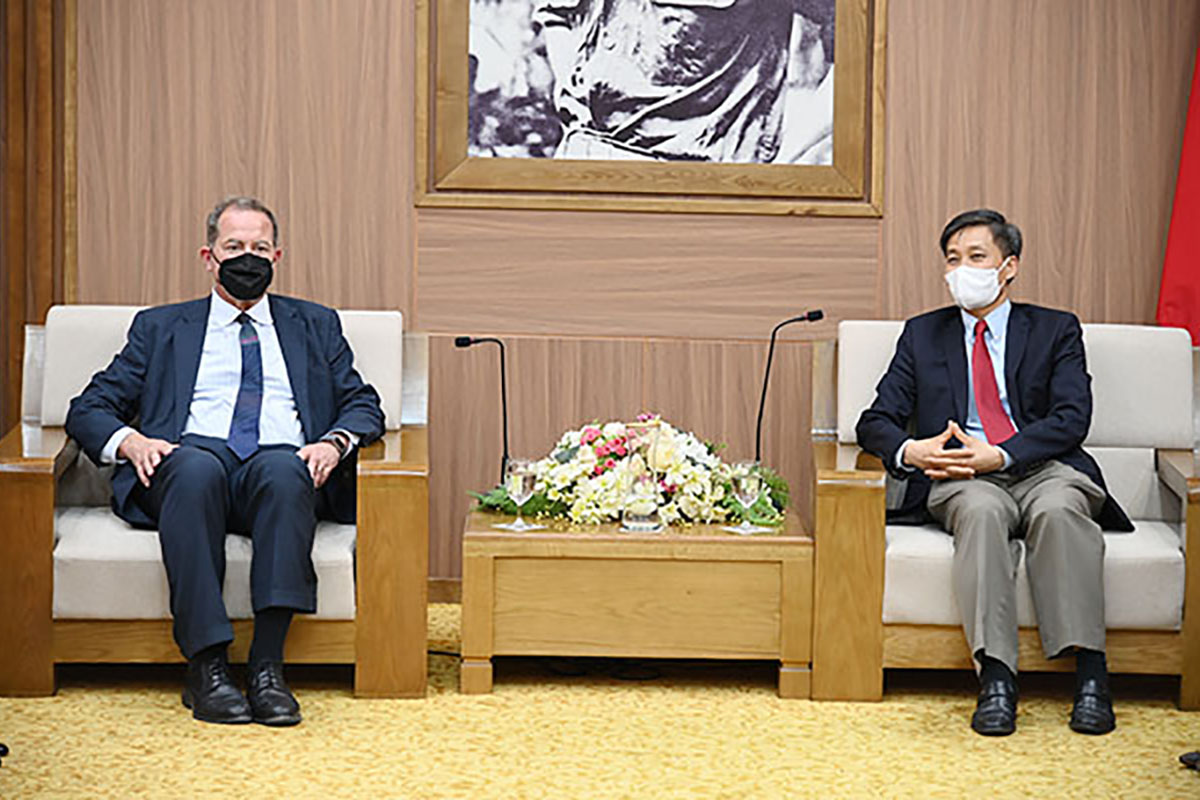 ---
New dual degree Law program in development in Ho Chi Minh City
While in Vietnam, the UArizona delegation met with officials at Ho Chi Minh City University of Law (HCMULAW) for a signing ceremony of a memorandum of understanding initiating a cooperation agreement between the two institutions that will give students the opportunity to study entirely in English for 3 years at HCMLAW, and the final year at the University of Arizona in Tucson, Arizona.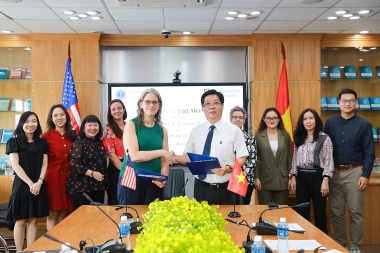 The Bachelor of Laws/LLB degrees that students will pursue will be recognized by both the Ho Chi Minh City University of Law and the University of Arizona, upon completion of the program.
During the May 23, 2022 signing ceremony, Associate Professor Dr. Tran Hoang Hai emphasized the continuous efforts in the process of exchanging, discussing and promoting the training program and co-granting the Bachelor of Law degree between the two institutions.