Announcing the 2022 Allison Feldman Memorial Endowed Scholarship Recipients
Two UArizona students named to receive scholarship awards to study abroad in 2022.
The University of Arizona Study Abroad Office has selected two students to receive the Allison Feldman Memorial Endowed Scholarship this year.
Students Janessa Schlecht and Miriam Zavala will each receive $600 towards their Spring 2022 study abroad programs.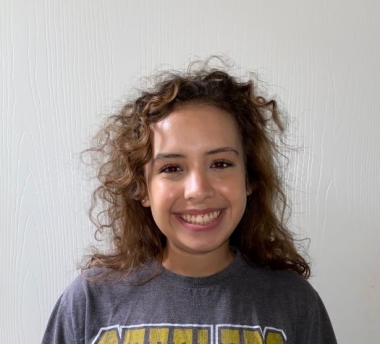 Janessa Schlecht is a sophomore in the College of Humanities and Zuckerman College of Public Health, and is double majoring in Spanish and Pre-Public Health. She is attending the Arizona in Alcalá de Henares program in Spain, Spring 2022.
"I hope this experience will immerse me in the Spanish culture and the Spanish language and expand my knowledge of other cultures that are different from my own," Schlecht said, when asked about what she hopes to gain from the program.
"I am so grateful to the Allison Feldman Memorial Endowed Scholarship for awarding me a scholarship." Said Schlecht. "The funds have given me the means to study abroad this year. The privilege of this experience will allow me to continue to pursue both my degrees, in that I hope to work in the field of global public health in Latin American countries."
Miriam Zavala, a senior in the College of Humanities and College of Agriculture & Life Sciences, is also attending the Arizona in Alcalá de Henares program in Spain, Spring 2022. Zavala is pursuing a double major in Spanish and Retailing & Consumer Science.
"I chose the Arizona in Alcalá program because it has been a dream of mine to get to know Europe," said Zavala. "Having this chance as a UA student has been an exciting opportunity. It has taken me out of my comfort zone and has taught me a lot about my personal interests. I have learned from individuals of different backgrounds, cultures, and languages, and it has been one of the best experiences of my life. I hope to continue growing as an individual and to keep learning and increasing my knowledge to help me in my future career."
Upon learning that she would be receiving the Allison Feldman Scholarship, Zavala said "It is an honor, and I am extremely grateful to be a part of keeping Allison's memory alive. The Feldman family's generosity has helped me economically with essential expenses here in Alcalá de Henares, Spain, and I will always be grateful for the opportunity that receiving this scholarship with a beautiful purpose has given me."
A Study Abroad Experience Changes Lives
To then sophomore Isaiah Kaitschuck, from Prescott, AZ, receiving the 2020 Allison Feldman Memorial Endowed Scholarship was part of a greater journey to fund his study abroad dreams. The scholarship award, pieced together with many others--including the prestigious Gilman Scholarship--made possible a semester-long experience in his junior year with UA Barcelona in Spain. Kaitschuck wants underrepresented students with financial need to know that a study abroad experience is possible, with some planning and effort.
"The award I received from the Allison Feldman Scholarship made my study abroad possible. It lifted the pressure and allowed me to focus on the experience, to immerse myself in the culture," says Kaitschuck, now a senior in the College of Social & Behavioral Sciences majoring in Communications, with a minor in Business Administration in the Eller College of Management.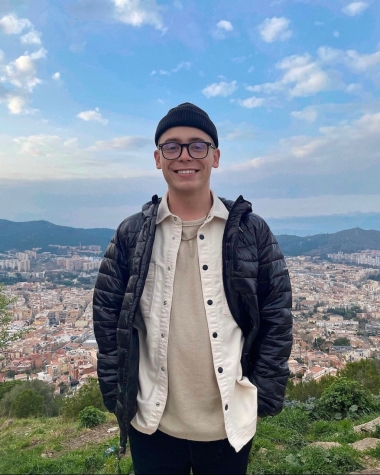 Kaitschuck tells current students to work closely with their academic advisors and with the Study Abroad team to find ways to fund their study abroad dreams. He also recommends staying with a host family, as he did, to really take advantage of the cultural and language immersion benefits of the experience.
"It was one of the most eye-opening things I have done as a student. From speaking only Spanish with my host family, to cooking tapas with them, to engaging with them as part of the local community, I learned about their culture and their values, and made lifelong friends."
While study abroad in recent years has had challenges due to the pandemic, Kaitschuck says he was impressed by the creativity of the program coordinators at the Institute for American Universities (IAU) where he took in-person classes. They organized many outdoor activities within the local health and safety guidelines and made sure that students had plenty of opportunities for engagement.
Sofia Garcia decided to study abroad in her junior year. Originally from Nogales, AZ, Garcia knew from an early age that she wanted to study abroad. When plans to go to Ireland and Singapore both fell through, she decided to join the UA Barcelona program.
"It was one of the most rewarding experiences I have had," says Garcia of her semester in Spain. "My experience was very different than others, as COVID was still very prevalent and there were still a lot of restrictions on many cities and countries. Because of this, instead of traveling to different countries in Europe, my classmates and I were able to get to know more cities and towns of Spain. This made my experience more culturally enriching. I loved that I had a Spanish language background because instead of learning the language, I was able to learn more about their culture and connect with more people."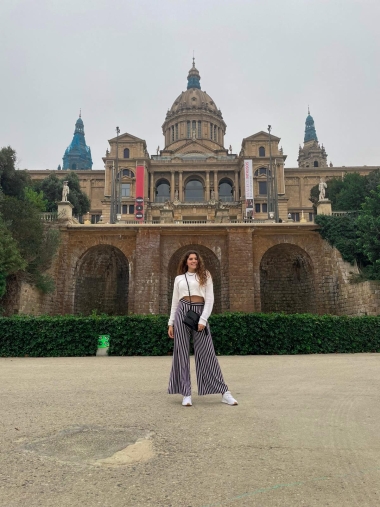 "Without the help of the scholarships that were awarded to me, including the Allison Feldman Memorial Endowed Scholarship, this trip would have not become a reality," says Garcia. "I am grateful to everyone who helped me and believed in me. This was one of the best experiences I have lived and definitely one that I will remember forever."
"Studying abroad helped me get out of my comfort zone and learn more about myself," adds Garcia. "This helped me personally as it made me a stronger person and it helped me lose the fear of asking for help and meeting people that I may have never met before."
As an undergraduate in the Eller College of Management, majoring in Finance and MIS, the trip also helped Garcia grow professionally. "I was able to learn the Spanish business culture," says Garcia, "and understand how they were distinct from the United States and Mexico."
History of The Allison Feldman Memorial Endowed Scholarship
Allison was a University of Arizona junior, majoring in Communication and minoring in Spanish, when she studied in Alcalá de Henares, Spain in the spring semester of 2004. As friends and family have often shared, Allison's study abroad experience made a big impact. She came back a fluent Spanish speaker, more independent, and as her father, Harley Feldman put it, "she was no longer a young lady, but a confident woman."
In the decade after graduating, Allison built a successful career in medical sales and had a loving network of family and friends. Tragically, on Feb. 18, 2015, at the age of 31, the University of Arizona graduate and was found slain in her Scottsdale home. The Allison Feldman Memorial Endowed Scholarship for study abroad was established in 2018 by her parents and close friends to keep Allison's legacy alive. Shortly after the launch of the scholarship, police arrested the suspected perpetrator.
February 2022 marks seven years without Allison, and the fourth year of the scholarship fund. We are honored to be able to celebrate Allison's life each year through these scholarship awards. By paying tribute to the most transformative experience of Allison's life, we continue her legacy and provide opportunities for students to participate in University of Arizona Study Abroad programs.
---
About UArizona Study Abroad
UArizona Study Abroad inspires students to make learning their own adventure. Through immersive academic programs, students work, research and study abroad to gain intercultural awareness. Study Abroad offers more than a hundred programs that span one week to one year across nearly 60 countries. With each experience, students learn to identify global problems, make connections with their career goals, and act as global citizens.
For more information, please visit: