Virtual Study Abroad Fair Week, Oct. 12-16
A week of virtual events goes live, with online workshops and live advising sessions. And don't miss the $500 scholarship raffle!
Plan Ahead for Future Opportunities Abroad!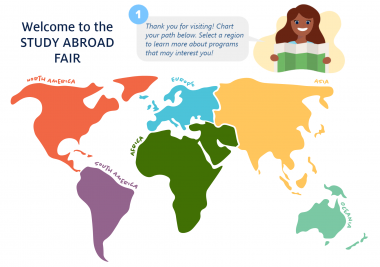 University of Arizona Study Abroad is excited to announce the Virtual Study Abroad Fair Week, October 12th - 16th. Whether you dream of traveling the world or just want to find out if study abroad is for you (hint: it is!), participating in the virtual fair experience is a great way to get inspired, find answers to all your questions, and get started on your plans.
Get ahead in planning your next adventure and enter for a chance to win a $500 Study Abroad Scholarship!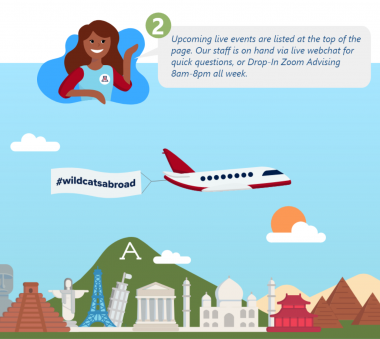 Planning to study abroad is an exciting time! Head to the Virtual Study Abroad Fair website to learn more, get inspired, and start making your plan.
There will be Live Drop-in Advising 8am - 8pm each day, and info sessions covering financial aid and scholarships, health & safety abroad, packing & planning, and an application workshop to help you get started.
You can also check out the regional spotlights, featuring information about programs in Asia, Africa, Latin America, Australia & New Zealand, Europe, Italy & Spain. Learn about Virtual Global Internships, and hear from a Student Panel during a Q&A session.
And there are plenty more online resources for UArizona students to explore on your own!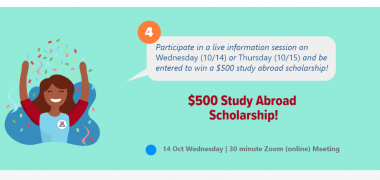 While the fair is live for one week, you can attend study abroad program sessions and workshops happening throughout October and into November! Check the Virtual Fair Calendar for the complete schedule.