UArizona Academy Gives International High School Students Opportunity to Get Ahead
July 6, 2021
International high school students can get a head start on the college experience with the opportunity to learn from UArizona professors and engage in online student activities with students from UArizona and around the world.
The University of Arizona's UArizona Academy offers academically talented international high school students the opportunity to enroll in a select set of online college courses alongside UArizona undergraduate students.
The benefits of taking college courses as a high school student are twofold. The incentive to get a head start on the college experience is compelling, and UArizona Academy participants receive a scholarship tuition rate tailored to the country in which they will study, making the experience attractively affordable.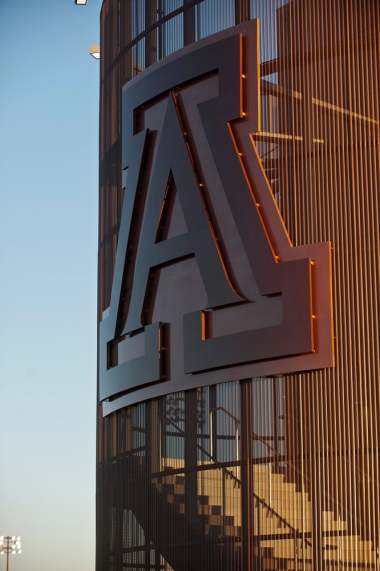 "This is a terrific opportunity for international high school students to advance their education," said Anil Agarwal, director of South Asian affairs at Arizona Global. "Participants in the program are performing at high levels and making excellent grades and progress."
UArizona Academy brings these courses directly to international students, offering two ways to participate. Students may enroll in the program either through their high school, or independently.
If their school is already a participating UArizona-Affiliated international partner, students can apply through their high school counselor. Select institutions that qualify are invited to distinguish themselves as a UArizona-Affiliated International High School and can offer this challenging option to their most talented students. Students can complete their coursework at home or, if available, the high school may provide a study area with high-speed internet and a high school teacher who serves as a local academic advocate.
There are currently 57 UArizona-Affiliated International High Schools in six countries: India, Bangladesh, Sri Lanka, Vietnam, Cyprus, and Turkey.
If an international high school student wants to enroll but their school is not a UArizona-Affiliated international partner, they may enroll as an independent student, pursuing credits and studying on their own. Coursework is completed independently, and students have access to their University of Arizona professors for questions and support during office hours.
International high school students typically start in their junior year and may earn 15 credits in non-degree seeking admission status. Credit earned can be applied toward a UArizona undergraduate degree program, in-person or fully online. After completion of 15 units, qualified students will be invited to apply for degree-seeking admission, allowing them to earn more credits while in high school.
The course offerings vary from semester to semester and cover a wide range of subjects. Students can take 7-week or 15-week courses during fall and spring semesters, and summer courses (June-August) are also available for students to earn additional credits. UArizona professors teaching the courses provide synchronous office hours open to all students, conducted from the Tucson, Arizona, campus.
In a recent semester, students could explore topics from the following list: 
Classical Mythology
Intro to Study of Communication
How Insects Shaped Human History
Intro to Global Change
Earth's Environment: Intro to Physical Geology
Introduction to Public Health
Introductory Biology I
Intro to Human Nutrition
Sustainable Earth
Our Place in Nature: Biology & Environment
Careers in Sustainability
A University of Arizona advisor helps students determine how many and which courses to take, and how those credits will apply toward UArizona degree requirements. All courses taken in the UArizona Academy program are recorded on an official University of Arizona transcript.
Students may apply earned credits toward their UArizona undergraduate degree requirements, either in a fully online UArizona degree program or an in-person degree program on the main campus in Tucson, or at any other U.S. university.
An exciting opportunity for participating international high school students who earn a 3.0 GPA on six or more credits taken through UArizona Academy is that they will automatically be considered for the prestigious UArizona Academy Scholars merit award which can be used to continue their degree path at the University of Arizona.
"UArizona Academy offers a way for high-performing students to accelerate into college-level courses that will challenge them," said Lisa Stinnett Turker, assistant dean of global locations. "Whether the student chooses to use earned credits towards entry into another U.S. university, or they decide to become a Wildcat, we are glad to be a part of their successful journey into higher education."
---
Want to enroll? Students can learn more here.
Want to become a UArizona-Affiliated partner? Institutions can learn more here.