UA professors chosen as Fulbright U.S. Scholars in countries around the world
The Fulbright U.S. Scholar Program
provides nearly 800 teaching and research grants to 1,200 U.S. faculty and experienced professionals in various academic and professional fields in over 125 countries.
Recipients are chosen for being upcoming or excelling scholars, researchers, and skilled professionals in their specific field.
The University of Arizona (UA) is one of the Top Producers of Fulbright U.S. Scholars for 2015-2016. Many UA faculty members have traveled to various countries around the world to teach or conduct research on specific areas of expertise through the Fulbright U.S. Scholar Program including Suzanne Dovi, Stephen Kobourov and Craig Palmer.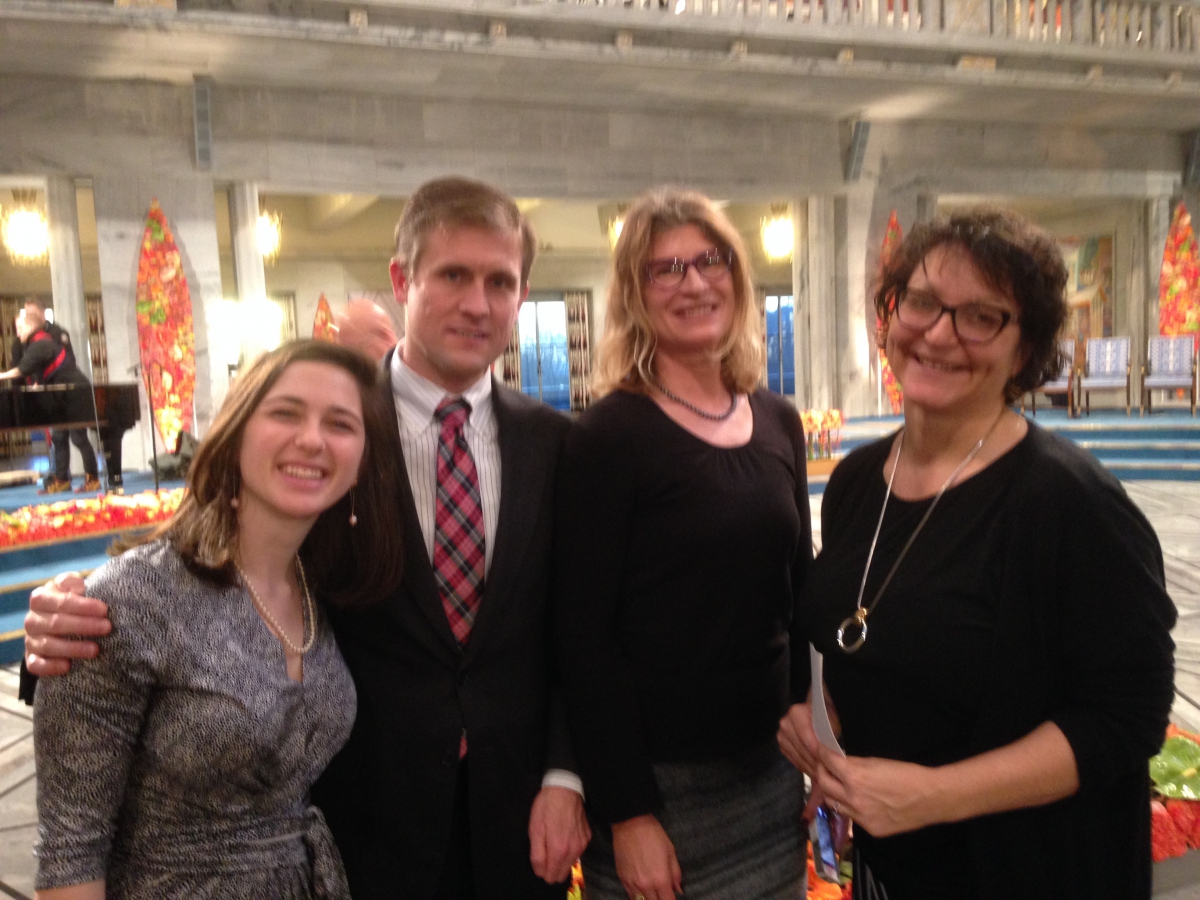 Suzanne Dovi, an associate professor at the UA School of Government and Public Policy, was selected as a Fulbright U.S. Scholar and is currently living abroad in Oslo, Norway study democracy and the representation of women. Norway is also always ranked 1 or 2 for having the best democracy so she was curious what it would be like to live and work there.
Dovi currently has two associations; one is at Pluricourts which is a center for excellence that focuses on human rights and the legitimacy of international organizations and the other is the department of political science at the University of Oslo where Dovi will be teaching a Master's course on Democracy and Equality.
Dovi is currently working on a project in Oslo about victim participation in the International Criminal Court (ICC).  In particular, she is interested in ways that victim participation can both promote and hinder judicial accountability and thereby the legitimacy of the ICC.  This paper tracks recent transformations of the ICC's participatory regime.
"It is a very exciting place to be, reading groups, lecture series, and conferences with interdisciplinary audiences," said Dovi.
Dovi became part of study group in OSLO, called GQUAL, which is interested in increasing the number of women on international human rights tribunals. She also wrote an op-ed about this issue and is planning to hold a conference on the topic when she returns to the U.S.
"My Fulbright has been an amazing opportunity to build academic collaborations and institutional connections," said Dovi. Dovi's advice to future scholar applicants is to "just do it." She said the University of Arizona was very supportive in terms of advice about applying. 
"Dale LaFleur was the best at giving advice about how to acquire an invitation and write the best application," said Dovi. "I've grown so much as a scholar from this experience."
Stephen Kobourov, a professor in the UA Department of Computer Science, is working at Charles University in Prague, Czech Republic as a Distinguished Fulbright Chair.
Kobourov is working at the Department of Applied Mathematics, which is part of the Faculty of Mathematics and Physics at Charles University in Prague.
His research spans several areas, from theoretical computer science to applied computer science (information visualization and human computer interaction). Over the last few years, he has been focusing on applied work, which is more understandable and accessible.
Kobourov said his goal for this sabbatical leave is to go back to more fundamental work in theoretical computer science.  He is visiting a strong research group in Prague and has been working with several colleagues, postdoctoral students, PhD students, MS students and undergraduates.
"I consider collaborations essential. Already with at least 169 international collaborators, I hope to build new connections and start new research projects," said Kobourov. "I would also like to recruit graduate and postgraduate students from the Czech Republic to the UA."
The Fulbright program is a great international scholar exchange program, according to Kobourov. Sending Americans abroad let's people in other countries experience the diverse and enthusiastic, can-do attitude that helps the U.S. advance.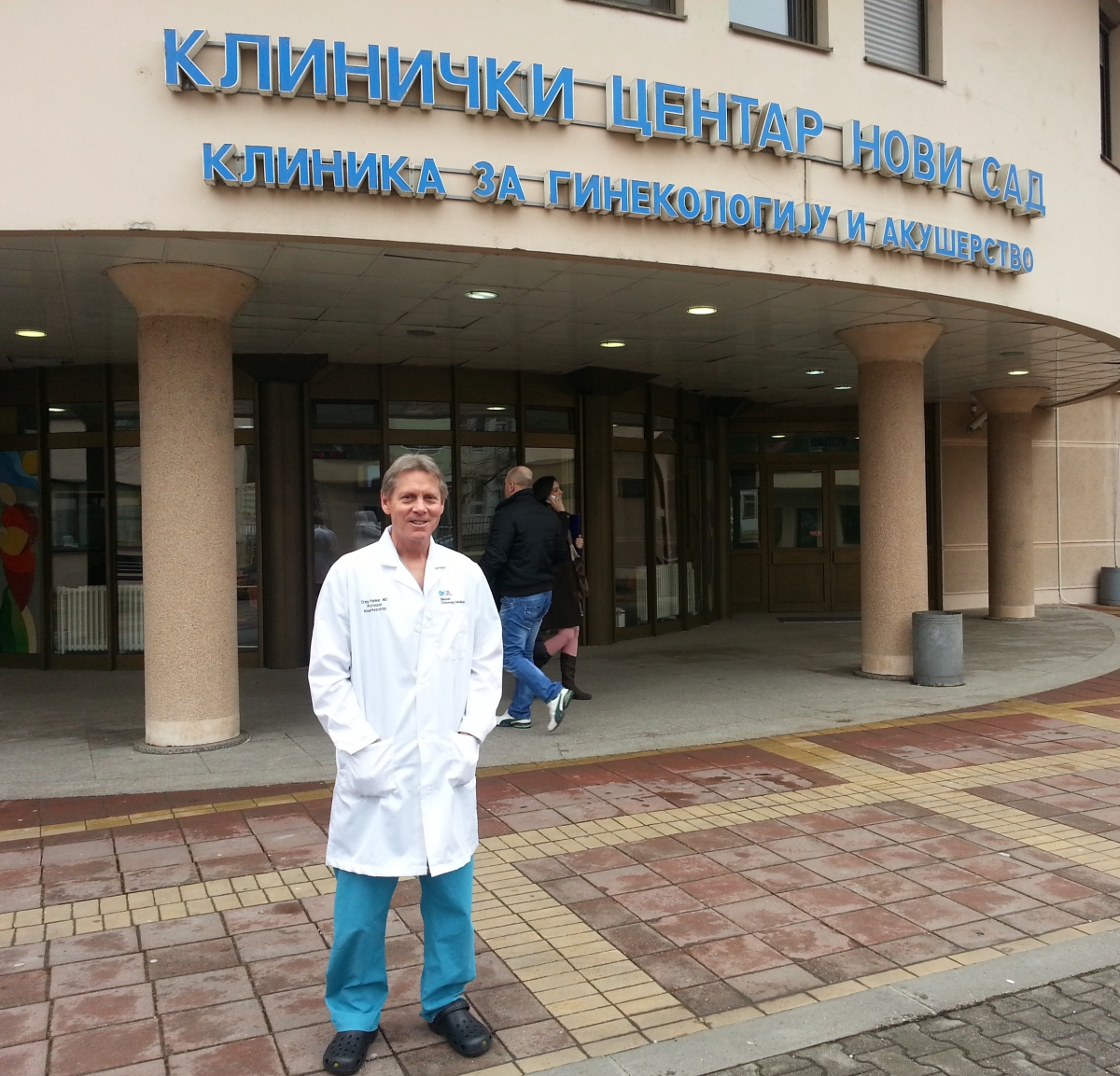 Craig Palmer, professor of anesthesiology in the UA College of Medicine, is currently living in Novi Sad, Serbia through the Fulbright U.S. Scholar Program where he is focusing on improving obstetric anesthesia services at the Klinicka Vojvodina, which does 6000-7000 deliveries annually.
"My goal is to help make the anesthesiologists here comfortable using regional anesthesia in both settings," said Palmer. "If they become comfortable, they will be able to pass their skills along to the residents-in-training, and ideally we can affect on-going, lasting change in medical, anesthesiology, training in Serbia.
Palmer said the most interesting part about his trip so far is the eye-opening experience he got learning about the lack of medications and equipment people take for granted. While costs are a factor in some instances, even some very inexpensive medications are not available "for reasons which are difficult to fathom."
Palmer said his experience would not have been possible without the "framework and backing" of the Fulbright program because it provided tremendous support in his experience, both before and during his "deployment," along with the monetary support for travel, housing, and living expenses.
The prominence of the Fulbright program raises the standing of the host institution domestically, according to Palmer, which greatly facilitated his placement in Novi Sad.
"I would wholeheartedly recommend applying for anyone who has a bit of a taste for adventure in their make-up," said Palmer. "And of course, can make the commitment in terms of time and effort."
The University of Arizona will be hosting Fulbright Week from March 21-25, 2016. Events include information sessions, panel events and one-on-one meetings with Fulbright representatives. More information can be found on the UA Fulbright portal.