UA Phnom Penh Students Spend Summer in Tucson
July 16, 2019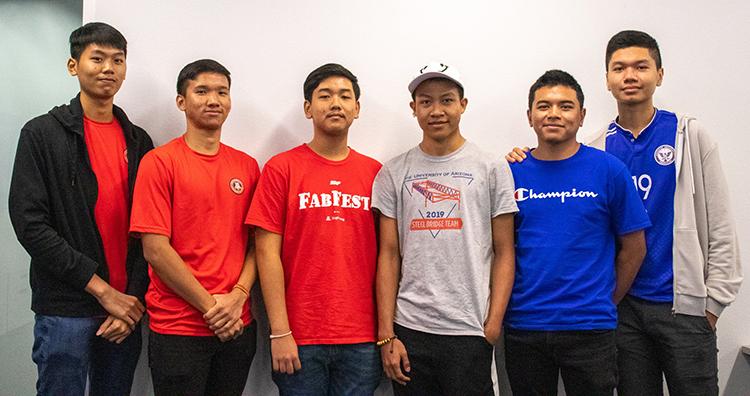 Six civil engineering students from the UA micro-campus in Phnom Penh, Cambodia, are spending their summer in Tucson taking laboratory courses. The incoming juniors are enrolled in a co-administered dual-degree program, through which they will earn degrees from both the University of Arizona and the American University of Phnom Penh.
Chhouhan Banh, Prokorb ChanEk, Mowinsophat In, Victor Pa, Vichetsocare Someil and Ya Ponleu Yin all decided to pursue studies with CAEM because the demand for civil engineers is high back home. Several of them want to start their own construction businesses.
"It's definitely an opportunity," ChanEk said. "I've never traveled this far before. Getting to be here and experience the campus is really cool."
Pa said he chose the program because it's a cost-effective way to earn two degrees, without needing to reside in the United States. However, he does hope to come to the U.S. for his master's degree, so he considers his weeks at the UA a valuable experience for building connections with professors and researchers.
"Being here will give us a better idea of what it's like to be an engineer in the future," In said. "And a degree from the University of Arizona will be recognized by the world."