Study Abroad Introduces UA Tokyo
The University of Arizona Study Abroad Team is excited to introduce a new Arizona Abroad location! Starting in Spring 2024, students will be able to attend UA Tokyo, hosted by Chuo University.
UA Tokyo classes and housing are offered on the beautiful Tama campus of Chuo University. On this suburban campus, students have a view of the famous Mt. Fuji, can enjoy the blossoms and leaves of over 300 cherry trees, can join various clubs, study groups, and student associations, and will benefit from world-class educational and living facilities.
"This program is a great opportunity for our students to connect with other international students from around the world! With its on-campus Living Learning Community for visiting students and beautiful campus, UA Tokyo offers an incredibly welcoming environment!" – Sabrina Sterbis, Study Abroad Coordinator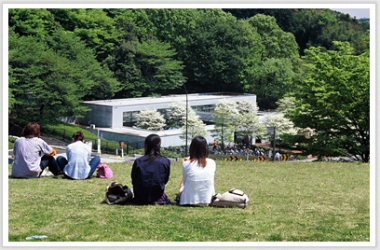 Students at UA Tokyo will choose one main department—known as a "faculty"—on which to base their studies in addition to a selection of elective courses from other faculties. Current offerings at UA Tokyo include the Faculty of Economics, Faculty of Law, and the Faculty of Letters. Additionally, students can apply to the Faculty of Policy Studies located a short train ride away at Chuo University's Myogadani campus. Course equivalencies and pre-approvals can be found on the UA Tokyo website. In addition to foundational coursework in each faculty, a few interesting examples of course offerings include "International Law from Japanese Perspectives," "Global Environment Governance," "Contemporary Poetry," and more!
"Our partnership with Chuo University gives University of Arizona students the opportunity to specialize in a specific academic area while they're abroad. This helps students become part of a community within their chosen faculty (department) and get to know their peers with similar academic interests." – Mariah Nunes, Study Abroad Curriculum Integration Manager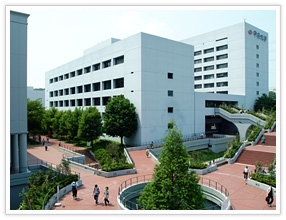 UA Tokyo joins twelve current Arizona Abroad locations and will be the 4th location in Asia. At Arizona Abroad locations, students can use most of their regular financial aid and scholarships and will pay their regular UArizona tuition rate. Accepted forms of funding can be found on the Office of Scholarships and Financial Aid Study Abroad page. With this financial model, the Study Abroad Team aims to increase the financial accessibility of international programs and more seamlessly integrate the study abroad experience into students' time at UArizona.
In addition to its financial accessibility, UA Tokyo will provide much-needed capacity for students wishing to study abroad in Japan. Space has been relatively limited in Japan for the past few years as students have filled exchange placements and space on Faculty Led programs. As interest in Japan continues to grow, the Study Abroad Team is excited to see UA Tokyo develop as well.