A Study Abroad Bucket List For London
With historical landmarks and a sprawling city filled with culture and iconic landmarks, there is something new to discover around every corner when you study abroad in London!
The multicultural city of London is on everyone's travel bucket list, and it lives up to the hype. With historical landmarks and a sprawling city filled with culture, your visit to London is sure to be an exciting and intriguing adventure. From picnics at Kensington Gardens, exploring the streets of Shoreditch, or taking a ferry tour over River Thames, visiting Westminster Abbey, to the endless streets filled with places to shop, enjoy drinks with friends, and meet friendly locals, London has something to offer to anyone.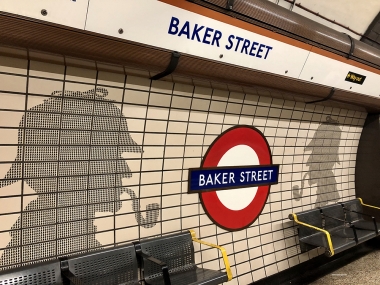 Here's my guide on studying abroad in London, and how to make the most of your time there!
General Overview
Every turn around the block offers a new adventure in London, with so many things to do and see. English is the most commonly spoken language in the city, which eliminates the possibility of a language barrier.
The official currency used in the United Kingdom is the British Pound (£), and almost every business accepts cards from American banks. Just make sure to add your travel plan to your bank account, so your bank knows that you're going to be abroad.
The weather is generally pleasant in London, but it can rain anytime unexpectedly. The cold season is from December to February, and the warm season is from May to August, so plan your packing and wardrobe accordingly.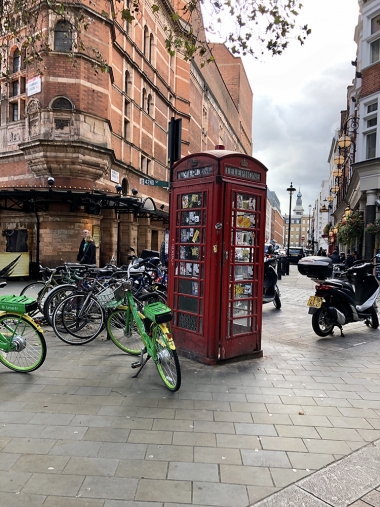 Getting Around London
The London underground "tube" system is world famous for its spread throughout the city, and it is the best way to get around. Another popular way of traveling around the city are the well-known red double decker buses. Make sure to buy an Oyster card, which is like a credit card for public transport, that is reloadable and can be used to get on the underground tube and buses.
London's "black cabs" are another way you can travel around the city, but they are more expensive than taking the tube or the bus, and they take payments through cash or card.
The Neighborhoods of London
London is divided into several boroughs and neighborhoods that are very different from one other and offer something unique for everyone. Some of the most famous neighborhoods in London are:
Camden: Camden is famous for its laid-back vibe, filled with a mix of music venues, markets, eateries, and boutique shops.
Writer's Tip: Make sure to visit Cereal Killer Café, which offers cereal bowls with a unique twist in a mod 60's ambience.
City of London: The city of London is home to the biggest skyscrapers and the financial district, with River Thames flowing through it. o
Writer's Tip: Book a visit to the Sky Garden, which is a garden on the rooftop of one of the tallest buildings in London, where you will find 360-degree views of the entire city, a restaurant and bar, and a sky deck for taking amazing pictures of the city.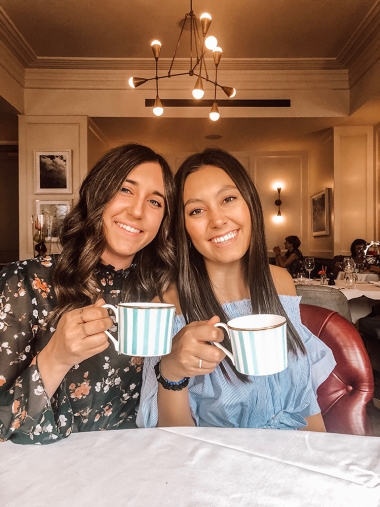 Covent Garden: This is where you can find all the theatres, with world renowned plays and musicals. It is also known for streets lined with boutique shops and clothing from brands famous around the world.
Writer's Tip: Covent Garden has a ton of street performers who display some of the most talented and amazing acts ever. Also, if you stick around till late sunset, you'll be able to enjoy a live music performance in the middle of the shopping complex.
Shoreditch: This is where all the creative and trendy people gather to enjoy great food and art.
Writer's Tip: Shoreditch has a lot of vintage shopping stores and art studios, so if you're into that, it's a great place to visit.
Westminster: This is the tourist hub of London, famous for the house of the Parliament, Buckingham Palace, Westminster Abbey, and Big Ben.
Writer's Tip: Be sure to wait around and see the Changing of Guards ceremony at Buckingham Palace.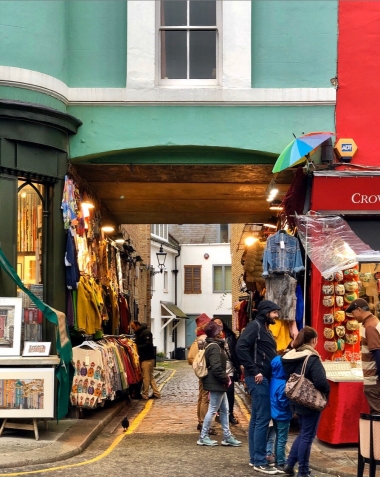 Traveling Across the UK
Even though London has so much to offer and do, make sure you visit other places around the UK that are easily accessible by train. The train is a cheap and convenient way of getting around and exploring different parts of the country. Take the train to Windsor Castle and see where Prince Harry and Meghan Markle got married. Buy a ticket to visit Brighton, Nottingham, Manchester, Leeds, and many other cities in England. You can even take the train up to Scotland and visit Edinburgh and Glasgow.
Top Things To Do And Places To Visit In London
One of the most fun parts of studying abroad is learning about all the amazing places you are going to visit ahead of time. To get you started, here is a list of places and sites that you should research in making your own personal London bucket list:
| Places To Visit In London | Famous Places to Eat & High Tea |
| --- | --- |
| Trafalgar Square | Borough Market |
| Palace of Westminster & Big Ben | Camden Market |
| Kensington Palace | Coppa Club |
| London Eye | Sushi Samba |
| Tower Bridge | Meat Liquor |
| Tower of London | Wok to Walk |
| St Paul's Cathedral | Franco Manca |
| Harry Potter Studio Tour | Pizza Express |
| Piccadilly Circus | Shoreditch Grind |
| Little Venice | The Breakfast Club |
| Notting Hill | The Ivy |
| Thames River Cruise | Sketch |
| Hyde Park | Fortnum & Mason |
| Royal Kew Gardens | Peggy Porschen |
| Top of Primrose Hill | Bubblewrap |
| Museum of London | The Scoop |