Study Abroad 2020-2021 Photo Contest Results
Aug. 13, 2021
Congratulations to the 2020-2021 Study Abroad Photo Contest Participants!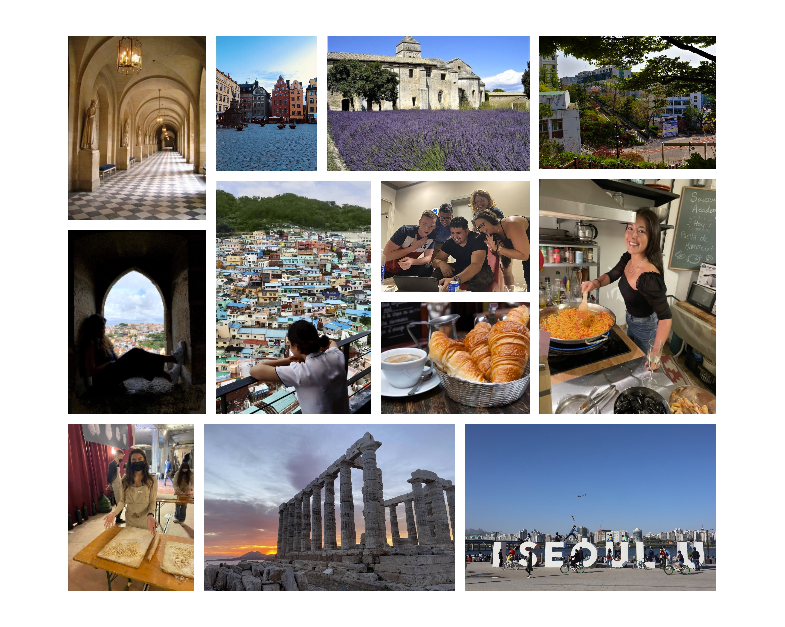 Arizona students who studied abroad during Fall 2020 and Spring 2021 put their photography skills to work for the Annual Study Abroad Photo Contest! The photo contest allows study abroad participants to showcase their favorite snapshots from their host countries and gives viewers a glimpse of the enchanting destinations available for academic exploration.
While this year's study abroad cohort may have been smaller than in years past due to travel restrictions, our #WildcatsAbroad persevered and captured many spectacular moments and memories from their respective study locations. From Greek sunsets to pasta making classes in Italy, students' photos embodied what study abroad is all about: adapting, learning, and growing in a new environment.
We asked Mariaely Bustamante, Theme 1 (Views from Abroad) finalist and runner up in the 2020-2021 photo contest with her submission, 'Happy Place', to share her thoughts on the reflection process that occurred through participation in the photo contest. 
"Just browsing for a picture made me reminisce about my time in South Korea [and] reminded me of how lucky I was to be able to participate in the study abroad program. I would never hesitate to do it again!", stated Bustamante.
This year's photo contest victor, Anna Giudici, walked us through the process of snapping her winning photo while abroad in Athens, Greece. Take a look at Anna Giudici's prizewinning shot below!
"I am a huge sucker for a good sunset, so I asked the local Greeks where I could catch the best sunsets from. Every person said you have to go to Poseidon's Temple on the top of a cliff overlooking the ocean, so I made a trip to the top of the cliff to watch one evening, and boy they were right!", shared Giudici.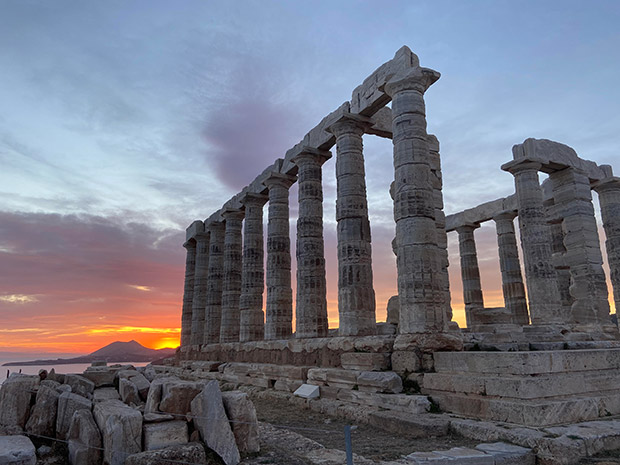 First place winner, Anna Giudici, shared this mesmerizing image, "A Sucker for Greek Sunsets" from Poseidon's Temple
On behalf of Study Abroad and Arizona Global, thank you to all of the talented participants for sharing your meaningful experience through photos this year! We love to hear students' stories and see the world through their eyes as they Go Abroad and Get Ahead!
---
Want to explore all of your study abroad options? Start your journey here.
Want to learn how you can submit photos from abroad? Read more.