Spotlight: Graduating Senior Jordan-Isaiah Toyos Pursues Master's Degree Abroad
May 4, 2022
Studying abroad can be one of the most transformative experiences a student can have in college, but it can also transform a person's plans for after college! Study Abroad opens doors and prepares students to start a career abroad, work with international populations here at home, travel, or continue their education in another country. Jordan-Isaiah Toyos, a 2022 Graduating Senior, is diving into this last option. After completing his degree in Political Science and Law here at the University of Arizona, Jordan-Isaiah is off to England to complete a master's degree in Human Rights and Politics at the London School of Economics and Political Science. Here's what he has to say about his study abroad experience and his next steps:
Why did you Study Abroad?
I had grown up in Tucson my whole life, and I had never been out of the country. I knew going abroad would allow me to meet new people and create a diverse network. I wanted to go somewhere where I knew nobody and wasn't familiar with the city, as this would help me to grow more as an individual. I studied abroad in Barcelona, Spain, for eight weeks during summer 2021. I chose this program because it had an internship combined with a course. It can be hard to find programs out of the country where you can get academic credit for completing an internship, but this one was a great option. I wanted to create a network outside of the United States because I've always had an interest in living abroad.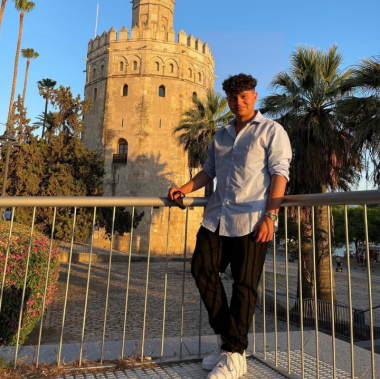 What was the Best Part?
It was awesome being able to travel to new countries on the weekends. Lots of people liked to create group chats so that we could travel together, meeting new people each time. My favorite memory was for my birthday when my roommates and I went to Madrid, Spain, to celebrate. It was truly the best birthday because I was in this great city with tons of new food and activities.
What was the Most Important Skill you Developed?
Learning how to be punctual and master my time management skills. I had to meet strict deadlines and attend school at the same time in a new city, and I had to learn what time to catch the city bus to go to school and work. I also had to also get more comfortable asking the people who lived in Barcelona full time for directions.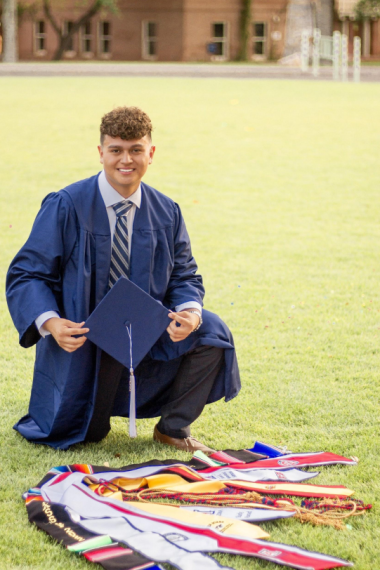 How did Studying Abroad Impact your After-Graduation Plans?
While working for the Institute for American Universities at my site, I was tasked with researching institutions around the globe to help them market to first-generation, low-income students. In my research I came across the London School of Economics and Political Science and was amazed by LSE's programs and what they could offer for my career. I had already loved living abroad so much that I knew if I was given the opportunity to go back to Europe, I would take it. If it was not for the support of my boss and faculty, I don't believe I would have been encouraged to apply for a master's abroad.

Long-term, I hope to attend law school at Columbia and work in New York City. I am interested in human rights law and business law. I like working both directly with people and in large groups to negotiate deals. I hope to be a lawyer for a few decades before eventually running for politics in some capacity.
What Advice do you have for Students Considering Studying Abroad?
At first it can seem scary, but you have to put yourself out there and give it your all so that you can meet new people and, most importantly, learn new things about yourself—even if that means going to a coffee shop alone or learning how to take public transportation in a new city. You never know what amazing opportunities await you.
What Advice do you have for Students Wanting to Study or Work Internationally After Graduation?
Try to introduce yourself to everybody in your workspace. Don't be afraid to invite your co-workers out for a coffee to foster a new relationship and build your network. If you are looking for a master's program abroad, I recommend looking at cities that would interest you and your lifestyle, as you want to be somewhere that makes you happy.
For more information on Study Abroad, visit our website at https://international.arizona.edu/study-abroad