Meet our Newest Study Abroad Coordinator and Learn About Exchange at the University of East Anglia!
July 13, 2022
The Study Abroad Team is delighted to introduce our newest Study Abroad Coordinator, Sabrina Sterbis. Sabrina comes to the team with a master's degree in Higher Education Administration, experience as an Academic Advisor for Physiology and Medical Sciences here at the University of Arizona, and two summer experiences studying abroad!
In her new role, Sabrina guides students along their study abroad journey from submitting applications to returning home—and everything in between! Specifically, Sabrina works with students headed to the United Kingdom, Eastern Europe, Greece, Asia, and the following programs in Italy: CAPLA Abroad, Deaf Studies, Explore Italy, and Mediterranean Diet and Health. Any students interested in attending programs in these locations or any faculty or staff interested in discussing program details are welcome to reach out to Sabrina here.
We asked Sabrina to tell us a little about her experience studying abroad and her advice to students thinking about going abroad in the future!
Sabrina spent one of her college summers studying in Norwich, England, attending the University of East Anglia (UEA).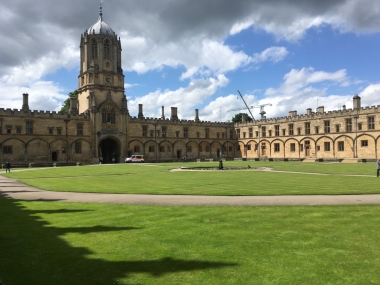 "At UEA, I had the opportunity to take classes with local and international students. The cultural exchange from conversations and interactions with my classmates helped expand my world views."

- Sabrina Sterbis
UEA's campus lies along a small lake in northeastern England, just a half an hour from the seaside and just two hours from London. This location offers the best of both worlds: life in a tightknit community close to nature and access to one of the world's most cosmopolitan cities. The university is academically diverse and offers courses across a broad spectrum of topics, including biology, environmental science, communication, psychology, law, and more. Additionally, students at UEA are assigned an academic advisor in their primary field of study to support them through their time abroad.
"Try and find classes that offer experiential learning opportunities (field trips, local excursions, et cetera). These experiences can provide you with more opportunities to interact with your host country's culture while connecting your classroom learning to real life scenarios."

- Sabrina Sterbis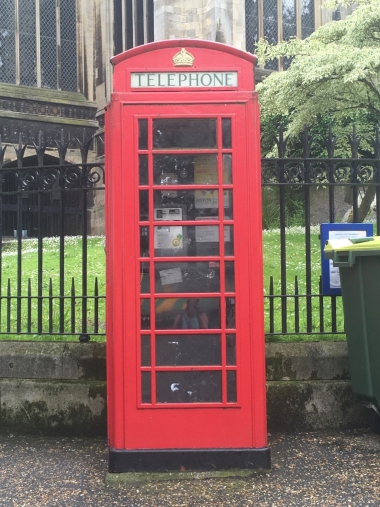 Through this cultural immersion, studying abroad can have a profound impact on not only students' understanding of the world and academic topics but also on their view of themselves and their goals.
"Don't be afraid to study abroad in a location that is different from where your friends are going. Solo travel allows you the chance to discover more about yourself and make new friends!"

- Sabrina Sterbis
Applications to study abroad at University of East Anglia—and all of our other partner institutions—are open now for Spring 2023. Search for your perfect program at https://global.arizona.edu/study-abroad