From Long Jump to Laboratory, UArizona Chemical Engineering Student Makes Great Strides
Mo Almarhoun came to the United States from Saudi Arabia to pursue chemical engineering and life as a student-athlete.
On a typical day, 22-year-old Mohammad "Mo" Almarhoun wakes up before dawn to get to track practice. Then, the University of Arizona junior spends the day in classes for his chemical engineering major and engineering management minor. After a second workout in the evening -- he exercises, either with his team or on his own, for about 25 hours a week -- he heads to the library to do homework late into the night.
"I'm not sure how he does it," said Justin Lewis, one of Almarhoun's teammates. "He makes 24 hours in a day enough, somehow. We're waking up at, like, five in the morning for practice, and he's always there with a smile on his face, bringing the energy. I feel like he's the epitome of a student-athlete."
National Champion and Stellar Scholar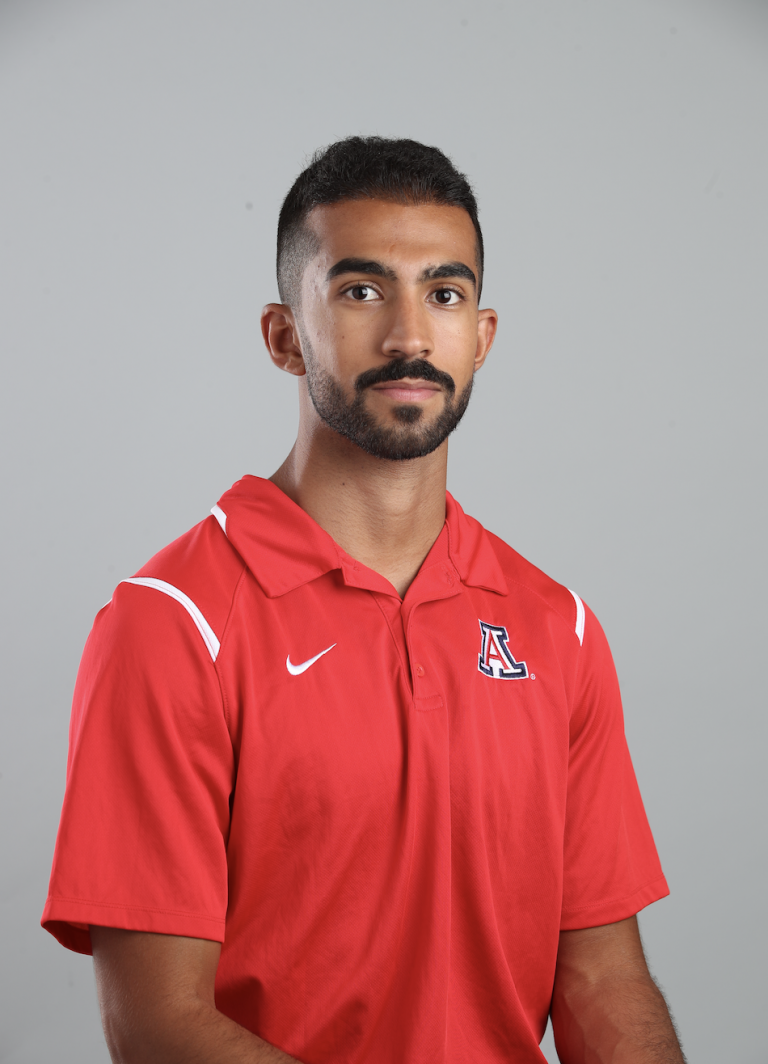 Almarhoun, originally from Safwa, Saudi Arabia, comes from a family of athletes, and he began trying out sports -- including swimming, soccer and tennis -- when he was 5 years old.
"I literally tried every single sport we had at the sports club, Al Safa Club, in our hometown," said Almarhoun, who competes in the long jump and decathlon events. "When I was maybe 12 or 13, they recognized that my strength was to be a runner, so I focused on track."
His focus paid off, big time. Almarhoun spent his high school years competing with the Saudi national team in seven different countries. He was the national champion in his age group in both long jump and decathlon from 2012 to 2015. In 2015, he placed fifth in the world in the high school championship in Wuhan, China.
"I love the feeling of accomplishment when I race," he said. "What I like about track is there is no limit. You always try to push because there is always room to improve."
He also graduated at the top of his class, with a perfect 4.0 GPA.
I am fully blessed I got the chance to be a student-athlete at the University of Arizona."
Two of Almarhoun's brothers-in-law work in the chemicals industry, and his father worked at Saudi Aramco, the biggest oil company in the world, for 38 years before retiring in 2018. Growing up, Almarhoun always felt pursuing a career in the same field was a natural fit.
His status as part of the Saudi national team meant Almarhoun could have received a free education in his home country. But he had a dream of becoming a student-athlete in the United States, where the NCAA system would provide him with the chance to work with world-class athletes and coaches while he pursued both athletics and engineering. He was admitted to the University of California, Los Angeles, and headed there in fall 2015.
Making a Home in Tucson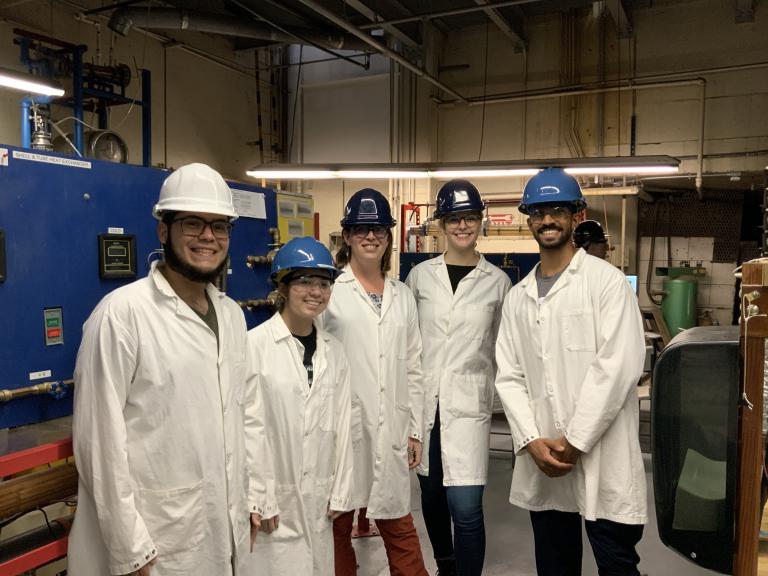 "I was 18 when I got here," he said. "I knew nobody. I just took my suitcase to the States."
That first year wasn't easy. He was training with Bashir Ramzy, former jumping coach for the Saudi national team, but not yet competing. He was learning English by taking six hours of language classes every day, in addition to his first-year science courses -- including chemistry, physics and math. Everything, he says, required 100% effort.
His first trip outside of Los Angeles was to Tucson, where he fell in love with the University of Arizona campus. He loved the weather, the cost of living, and how easy it was to get around. He transferred to UArizona in 2016 and soon bonded with his track teammates and fellow engineering students. He's particularly close with classmates from collaborative learning courses, designed to help students solve problems together.
"We try and foster a community," said University Distinguished Professor Paul Blowers, one of Almarhoun's instructors and a leader of campus collaborative learning efforts. "It's kind of like, in addition to having an athletic team, he has an 'engineering team.'"
Excelling on the Track and in the Classroom
Almarhoun has received an honorable mention on his transcript almost every semester he's been at UArizona, for maintaining a GPA of 3.5 or above. The athletics department has recognized him for outstanding academic achievement during two football game halftimes.
Lenny Wong first met Almarhoun when Wong was working as a strength coach for student athletic teams, but now the two are classmates in chemical engineering.
"When I found out he was studying engineering, I couldn't believe it," Wong said. "To me, it's impressive to have somebody who's able to juggle multiple things and be good at multiple things. Sometimes we stay in the library until 1 a.m., and he has practice at 6 a.m."
Though he's already come a long way from his hometown, Almarhoun has his sights set ever higher. His goal for this season is to reach 25 feet in the long jump. He also hopes to qualify for the Olympics one day.
"If I didn't have the support from the community here in Arizona – the student-athletes, my classmates, coaches, my professors – and my coach and family back home, making it this far would have been impossible," he said.
He recently reached another important milestone. His parents came to visit for the winter, and his mother watched him compete for the first time at a meet in northern Arizona. Almarhoun placed second in the competition, out of 17 jumpers.
"I felt I was faster and stronger than ever, and I was the happiest person in the world when I got to see that my parents were proud and entertained," Almarhoun said. "I am fully blessed I got the chance to be a student-athlete at the University of Arizona."
---
Learn more at International Admissions.

Hear international students tell why they chose the University of Arizona.
---
Originally posted HERE on University of Arizona College of Engineering News