International Student Captures Spirit of Tucson
April 24, 2017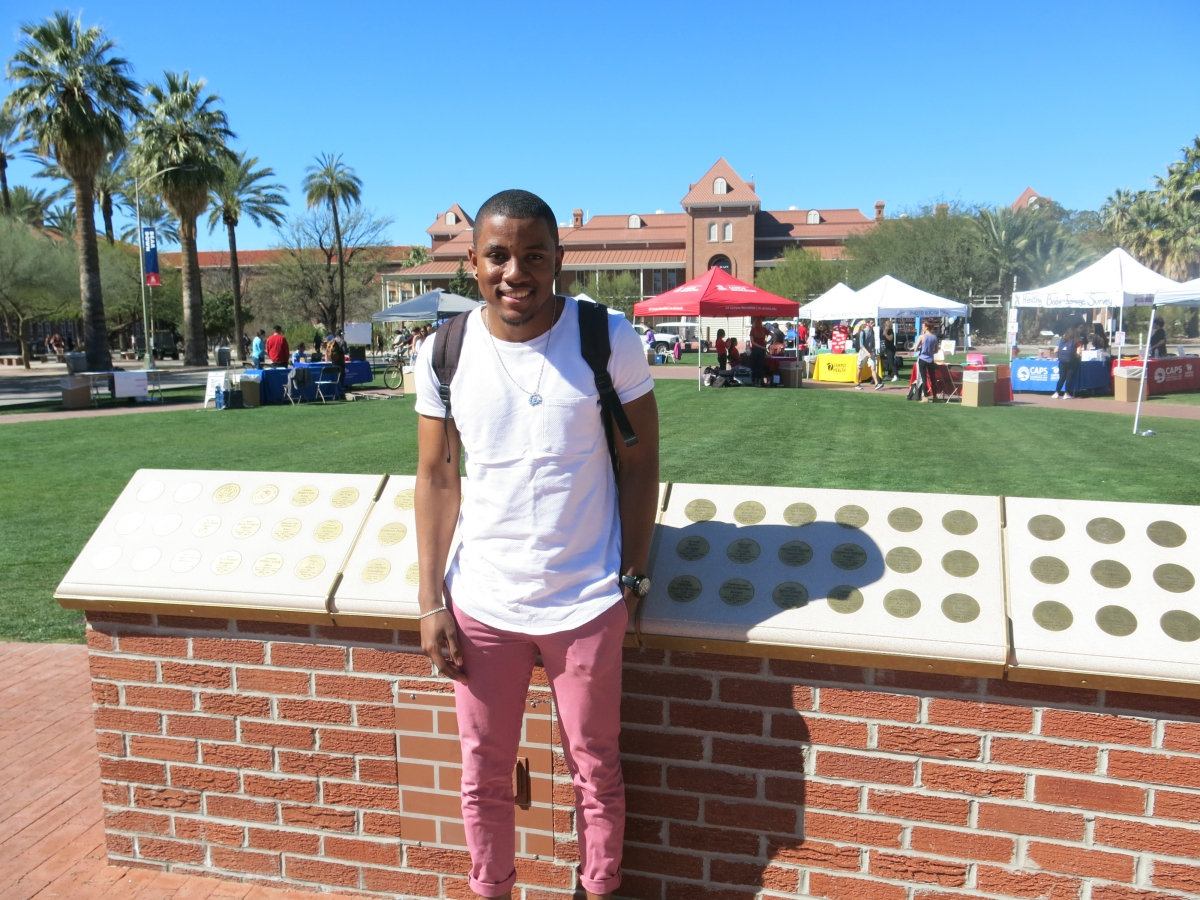 ​Osvaldo Bambi, a sophomore from Angola, admits photography is not his favorite hobby, but rather an avenue to capture memories of his time in the United States. Much to his surprise, his snapshot of the Tucson Mural at Stone Avenue and Speedway Boulevard clinched first place in the inaugural University of Arizona (UA) International Student Photo Competition.
"I have a lot of pictures from Tucson. I take a lot of pictures around town," said Bambi who is studying Geophysics at the UA. "I saw an email about the photo contest and since I had so many pictures I decided to enter."
International Student Services (ISS) within the Office of Global Initiatives (OGI) created the photo contest to get a better sense of how international students experience their first days in the U.S. Organizers selected the top photo once students submitted their entries, each a unique piece of art in its own right.
"This is the first year we held the photo contest, and we were really excited about the number of entries. We wanted to see how international students adjusted to life in Tucson, and provide a creative way for them to share their experiences and connect to the UA community," said Lara Pfaff, International Student Development Program Coordinator with ISS.
In his first semester at the UA, Bambi said he was moved by the concept of the Tucson Mural and decided to stop to capture the moment. "I really like graffiti. I saw it and was inspired to take a picture."
While Bambi does not see a career in creative photography in his future, he hopes to use his education at the UA as a pathway to enter the energy industry when he returns to Angola. "I plan to go back home and work in the oil business; hopefully do field work."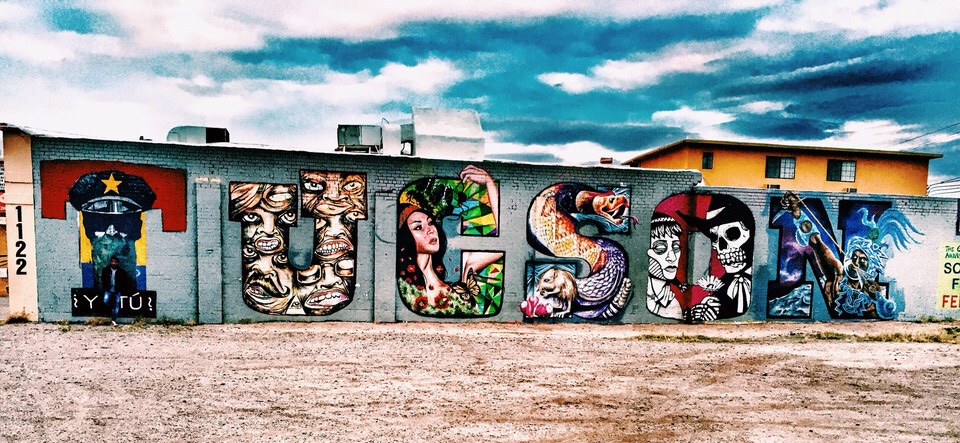 He said his passion for geoscience unfolded when he was a teenager and the UA provides the perfect backdrop to pursue his dream. "I became interested in geophysics in high school. I was good at geology and math. I thought about engineering, but geology seemed more fun," he added.
"We want international students to feel as welcome as possible, and the photo contest was a way to convey that," said Pfaff. "ISS offers much more than immigration services. We're also here to support international students through activities and events that help them be as successful as possible at the UA."
---
ISS at the UA supports approximately 4,000 international students as they embark on their educational journeys. For more information, visit the ISS website.