International News from University of Arizona Global Health and Public Health Programs
Oct. 18, 2022
International news, new partnerships, upcoming events and presentations from the Mel & Enid Zuckerman College of Public Health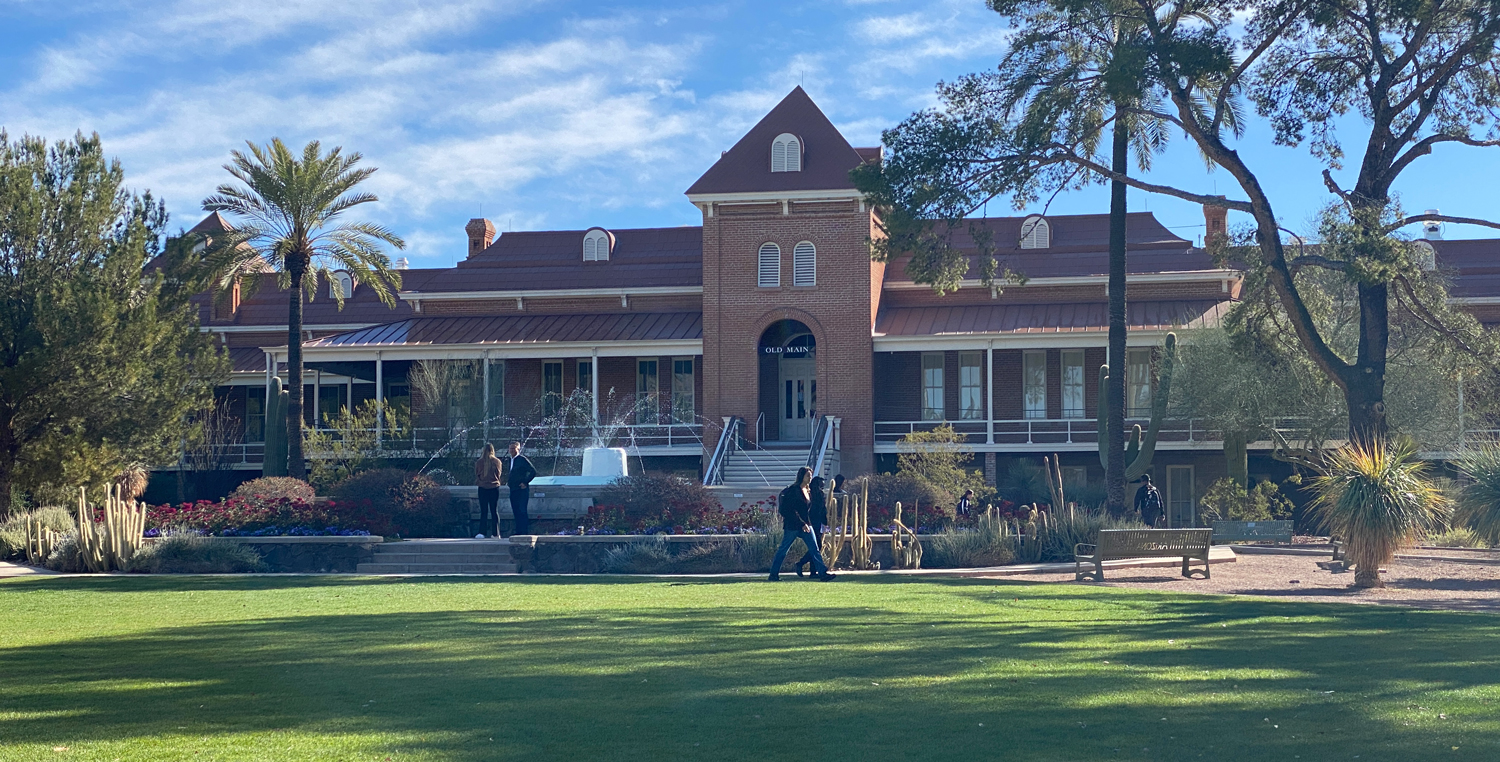 The Mel and Enid Zuckerman College of Public Health (MEXCOPH)— Arizona's first and only accredited college of public health — offers tremendous opportunities for education, research and community involvement, and is focusing more and more on global programs and issues. Here is a round-up of some of the latest international news stories from the College of Public Health.
---
Multilingual Curriculum Project translates university courses into other languages
The University of Arizona's National Center for Interpretation has created the Multilingual Curriculum Project to translate university courses into different languages. The College of Public Health's Community Health Education for Disease Outbreaks, now available in Spanish, is the first to be translated. The public health course is the pilot for the Multilingual Curriculum Project, with the university's National Center for Interpretation translating the existing course content – originally developed by public health lecturer Adaeze Oguegbu – from English to Spanish. Through the project, future courses – both on-campus and online – could be translated into an array of languages, with plans already underway for a different course in Mandarin. READ MORE
---
Dr. Nuño is currently a co-investigator on University of Arizona Prevention Research Center (PRC) projects, on the National Institutes of Health (NIH)-funded Precision Aging Network, and Co-Lead for Engagement for the All of Us Research Program in Arizona. In his current projects, he is focused on working with and for communities. Nuño uses his skillsets in epidemiology, evaluation, and community-based research alongside his Spanish language and cultural fluency to help increase racial and ethnic minority participation in research. He sees that diverse participation in research will result in studies that benefit all communities, especially when the research is part of precision medicine initiatives.
---
The University of Arizona Zuckerman College of Public Health and the University of Limerick School of Medicine are partnering to enhance education, research and practice. The partnership will focus on areas of mutual interest through research collaboration, faculty, scholar and student exchanges, direct enrollment and study abroad programs. The initial collaboration will focus on exchanges of faculty and scholars for short- and long-term visits. The programs plan to collaborate on research, including developing formal research funding proposals.
---
In September, MEXCOPH launched a new Global Health Speaker Series. in collaboration with Global Health programs. The Fall 2022 Global Health Speaker Series presents students, alumni, faculty and guest speakers showcasing the multidisciplinary aspects of global health work and research. The series launched with a presentation by Priyanka Ravi about her research in India, a second-year PhD student in Health Behavior Health Promotion who shared her summer research experience building a research network and study findings, and how this summer research opportunity has helped her build her doctoral project.
On October 20, Global Health Equity Scholar Tina Samsamshariat, MPH, presented on the topic Community Based Participatory Action Research in the Peruvian Amazon. On November 17, Lisa Labita Woodson, MPH, a 3rd year PhD candidate in Epidemiology and Global Health will present on the topic: The downstream effects of COVID-19 on adolescent girls within the Amazon Basin: How the pandemic has influenced educational attainment and adolescent reproductive health. Videos recordings from the series can be viewed on the College of Health YouTube channel.
---
The Mel and Enid Zuckerman College of Public Health (MEZCOPH) at the University of Arizona signed a Memorandum of Understanding (MOU) with the Instituto Nacional de Salud Publica (INSP) in Mexico during a virtual signing ceremony on September 22, 2022. This new collaborative agreement was facilitated by Dr. Gabriela Valdez and the Global Health Institute at MEZCOPH. The new agreement will enhance and expand the ability of both institutions to work collaboratively on their mutual mission to improve public health on both sides of the border.