International Faculty and Students Participate in Fulbright Projects at the UA
Feb. 28, 2017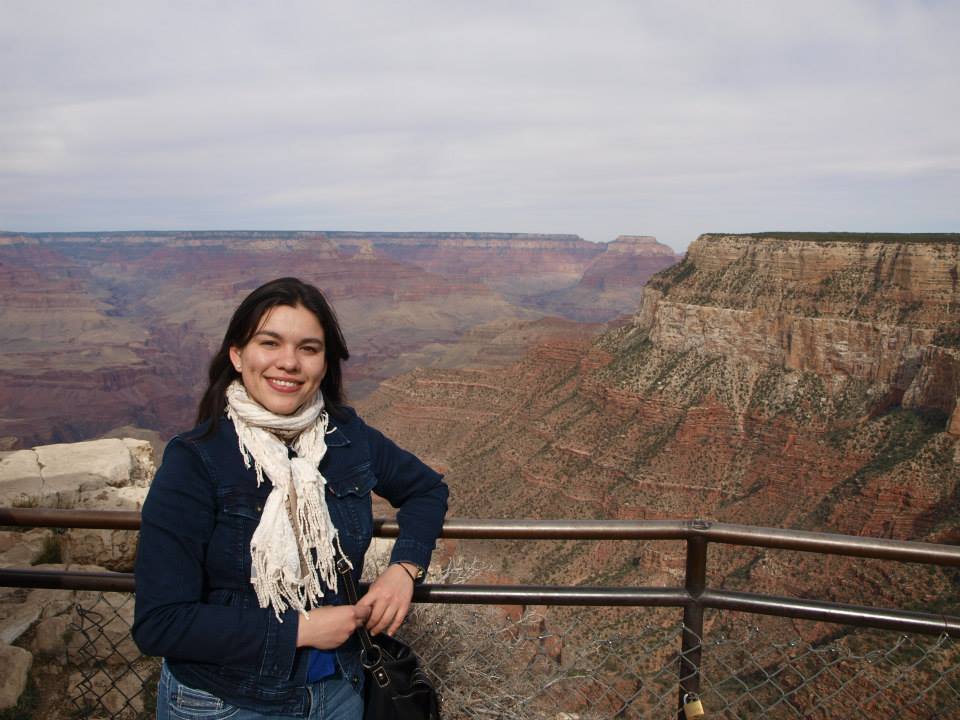 Fulbright award recipients participating in opportunities at the University of Arizona (UA) are sharing their unique experiences as Fulbright Week at the UA commences. From February 27th through March 3rd, the UA Office of Global Initiatives (OGI), the Graduate College, and the Honors College will host a series of events acknowledging past Fulbright and Fulbright-Hays recipients; presenting workshops, information sessions, and open houses; and informing faculty and students about upcoming Fulbright opportunities.
America Lutz-Ley: Helping Rural Communities Adapt to Global Change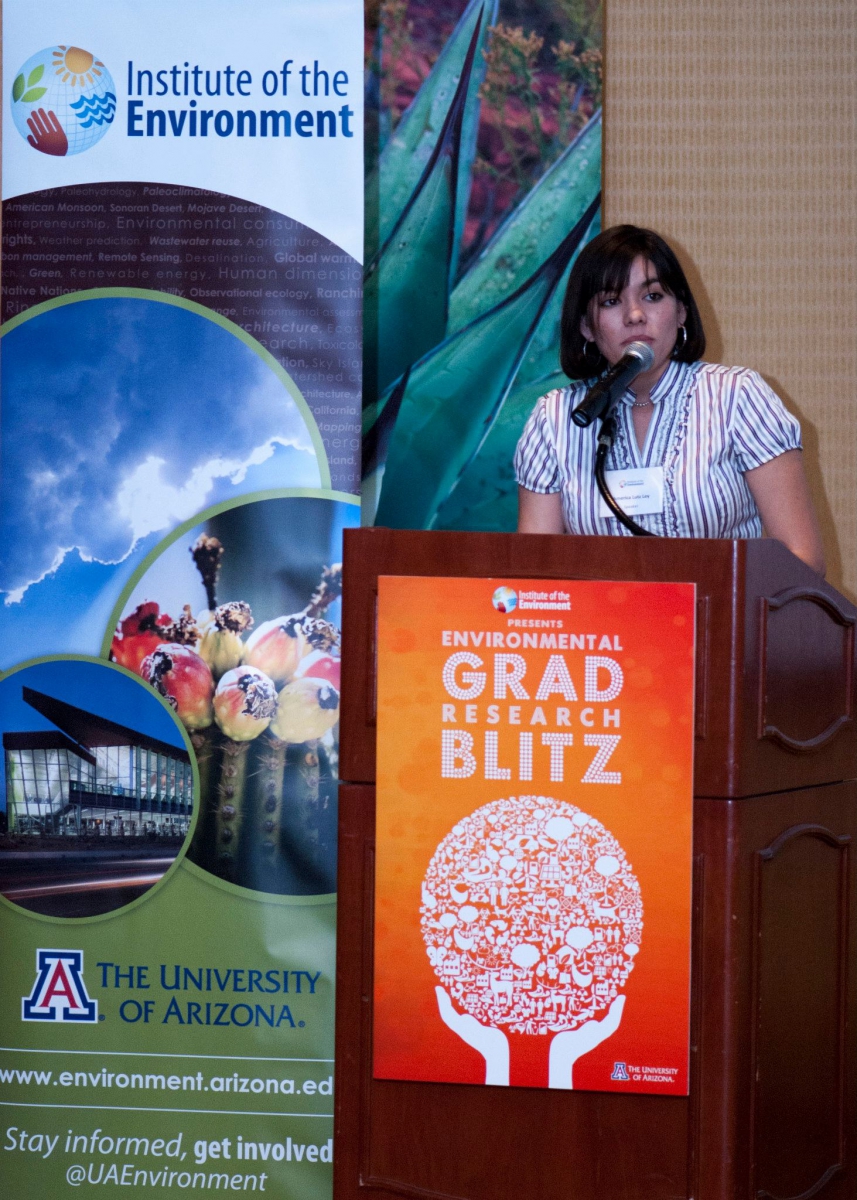 America Lutz-Ley, a postdoctoral scholar at the Udall Center for Studies in Public Policy, was awarded the Fulbright-Garcia Robles Scholarship for Graduate Studies in the U.S. Originally from Mexico, Lutz-Ley studied how people in rural communities adapt to global change, encompassing both climate change and socio-economic globalization factors.
"I was inspired by the fact that the world is going through important environmental and socio-economic changes, and these changes disproportionately affect vulnerable populations, such as rural communities and small ranchers and farmers," said Lutz-Ley.
"Ranching and farming are important sources of income, identity, and food security for rural families in both Arizona and Sonora, Mexico," she added. "We need to understand the ways they are perceiving these changes and adapting to them in order to inform better policies and provide them with alternatives for adaptation of their livelihoods to face a warmer world and further economic globalization."
Lutz-Ley took a triple-pronged approach to her research. First, she conducted a literature review of rural adaptation strategies in Mexico and the Southwestern U.S. Then she carried out a case-by-case study of climate change perceptions, knowledge, and strategies to adapt in households of three rural communities in an arid watershed of Northwestern Mexico. Finally, she analyzed how the interactions between people and institutions can facilitate or hinder adaptation.
Moving forward, Lutz-Ley plans to provide policy reports and fact sheets to rural communities and decision-makers. "I want to inform policies for adaptation and development, particularly in Sonora, Mexico, and arid North America," she added. "Mexico is known as a leader in international climate negotiations, but the people in local communities do not know what this is about, how these changes will impact their livelihoods, and what they can do in this regard. I would like to help in closing this gap."
In addition to her unique research opportunity, Lutz-Ley says she owes the lens through which she sees the world to the Fulbright program. "One of the most human and humble experiences that I am grateful for is the realization that human beings share basic values of life, love, family, and self-improvement beyond nationalities, religion, and ethnicity," she said.
"These are difficult times for the world, but I cherish the feeling of belonging to the world, and being able to contribute something through my work."
Yalda Samih Jawad: Creating a Non-Profit Framework for Afghanistan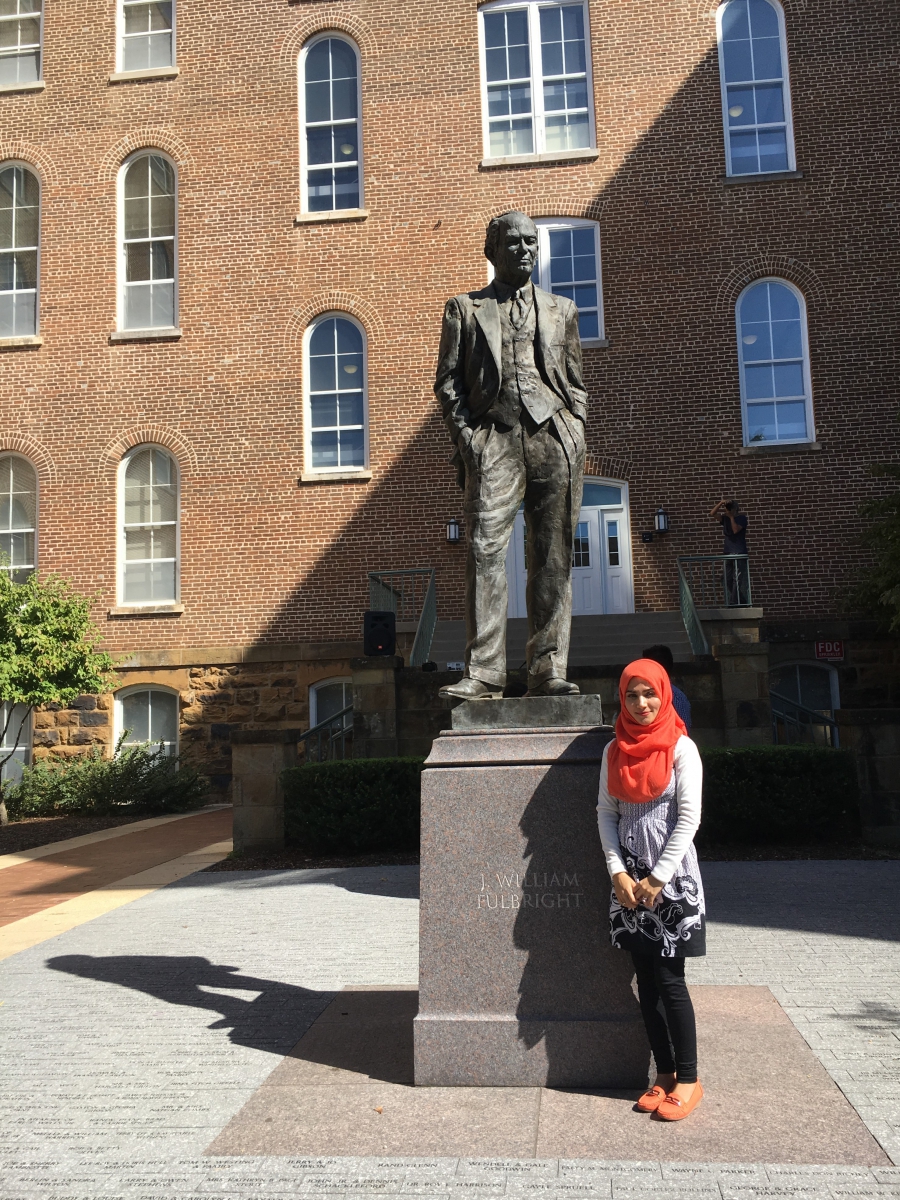 Yalda Samih Jawad received a Fulbright Foreign Student Program scholarship to pursue a Master's of Public Administration (MPA) at the UA and plans to open a non-profit organization when she returns to her home country.
"Afghanistan is one of the developing countries where there is so much opportunity for growth in every sector and where millions of dollars is spent, but there is still lack of quality services, policies are not feasible and realistic, and there are so many areas that the government cannot efficiently work in," said Jawad.
"In a situation like this, existence of non-profit organizations is important. I am a strong believer of mission, so this field is the best platform for me to help people by providing better services without being motivated or distracted by how much revenue I make."
Jawad said she is actively researching areas where she can be the most effective and efficient when she returns to Afghanistan. "I am particularly looking into women's and children's issues because these two groups are vulnerable populations that I really would like to focus on. They can offer so much to society, yet their power is not being utilized in most communities of Afghanistan."
"Starting my own non-profit organization will empower me to support one of these vulnerable groups that can play an important role in the development of Afghanistan," she explained.
Jawad said she counts the Fulbright experience as one of the richest of her life. "The Fulbright program gave me a chance to interact with people from all over the world through different seminars and interactive programs. It enabled me to make lifetime friendships with some people whom I wouldn't normally meet."
She credits the people at the UA for making the Fulbright experience one to remember for a lifetime. "From the very beginning, I have received so much support from my professors and classmates. In the first few weeks of living in a new country with different people, one gets desperate for some help, love, and attention. I was faced with the same situation and I am very fortunate to have met very kind and caring people in my program who were very supportive."
Leslie Toralba-Ubaub: Researching an Alternative to Chemical Pesticides
Leslie Toralba-Ubaub, an associate professor at the University of Southeastern Philippines, is a visiting scholar who received the Fulbright-Philippine Agriculture Advanced Research Award. She is studying indigenous Entomopathogenic Nematodes (EPNs), a type of roundworm, collected from pummelo orchards in the Southeastern Philippines.
Her goal is to identify the EPNs she collected from agricultural land in the Philippines using classic and molecular techniques, and then create a preliminary list to serve as the basis for future studies. "Ultimately, these EPN isolates will be used as biological control agents against insect pests on pummelo," said Toralba-Ubaub.
She described the importance of the project for her home country in terms of commercial impact, as pummelo is one of the most economically-important fruits in the Philippines. The region where Toralba-Ubaub centered her research produces the largest amount in the country.
She was inspired to conduct the research to find an alternative to synthetic chemicals for pest control. She noted that for a long time pummelo production in the Philippines was dependent on these chemicals because of efficiency, affordability and ease of application.
"There is a need to explore biological control agents against insect pests, and one of the promising groups is the EPNs. They are cultured on a large scale in laboratories and are available from many commercial suppliers in North America and Europe," said Toralba-Ubaub. "To date, there were only a few researchers in the Philippines who focused their research on EPNs and their potential in pest management."
She points to the opportunity to work with renowned entomologist Dr. S. Patricia Stock as the highlight of her Fulbright experience at the UA. "In the laboratory, I had the chance to learn new ideas and techniques, as well as work ethics unique to the lab and the people working there. It allowed me to exchange ideas with undergraduate, graduate students, and postdocs alike who are working with different research interests using one particular organism," said Toralba-Ubaub.
"To be mentored by Dr. Stock was an experience of a lifetime. I am excited to go back to the Philippines and apply what I learned to my home institution."