Global Wildcats Got Talent 8 Proves They Do
International Education Week at UArizona ends on a high note.
On the final day of International Education Week 2019, International Student Services (ISS) hosted the eighth installment of their annual talent show, Global Wildcats Got Talent (GWGT8). This year, ISS partnered with The University of Arizona School of Dance to put on GWGT8 at the beautiful Stevie Eller Dance Theatre. An audience of over 200 attendees enjoyed twelve captivating performances, showcasing the diversity of talent on the UArizona campus.
Our acts were chosen after an extensive audition process, during which ISS received a record-breaking amount of applications. Performances included stand-up comedy, international songs, a ballet piece choreographed and presented by UA Dance students, cultural dances, and instrumental performances.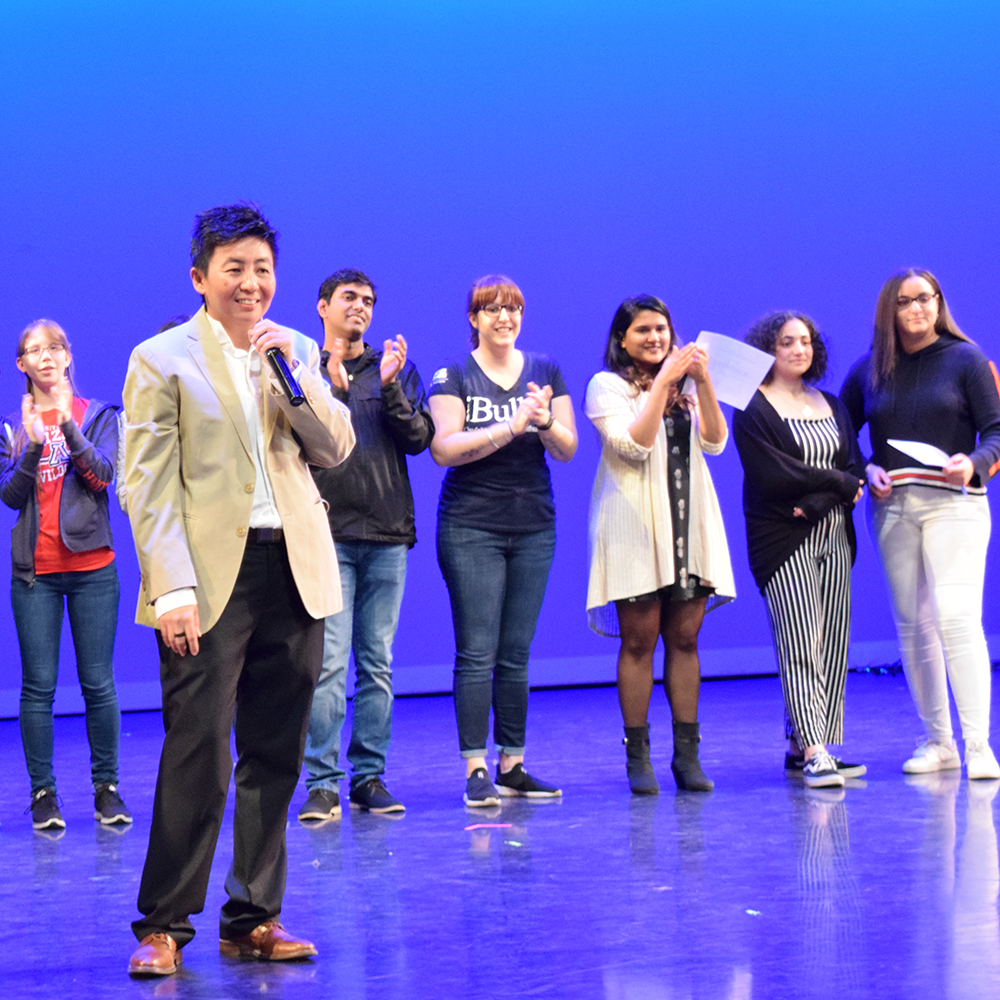 ISS would like to give a special thanks to our MC, Len Tecson, the Global Ambassadors, Arizona Catering and the Stevie Eller Dance Theatre staff for their help in creating a successful and smooth-running show.
Our evening ended with the presentation of certificates for all participants, and prizes for the show's three finalists. Winners were determined by audience vote, and we were thrilled to present composer-DJ Hady Mambo and dancer Ahmed Akbar, singer-songwriter Nathanie Ngu, and Underskore K-pop dance team with first, second, and third prize, respectively. Hady and Ahmed are now back-to-back GWGT winners.
We would like to extend our congratulations and praise to all our performers- thank you for making Global Wildcats Got Talent a highlight of the ISS year!