Global Orientation Welcomes Wildcats From Around the World
Aug. 12, 2021
Global Wildcats play an integral role in creating a globally connected campus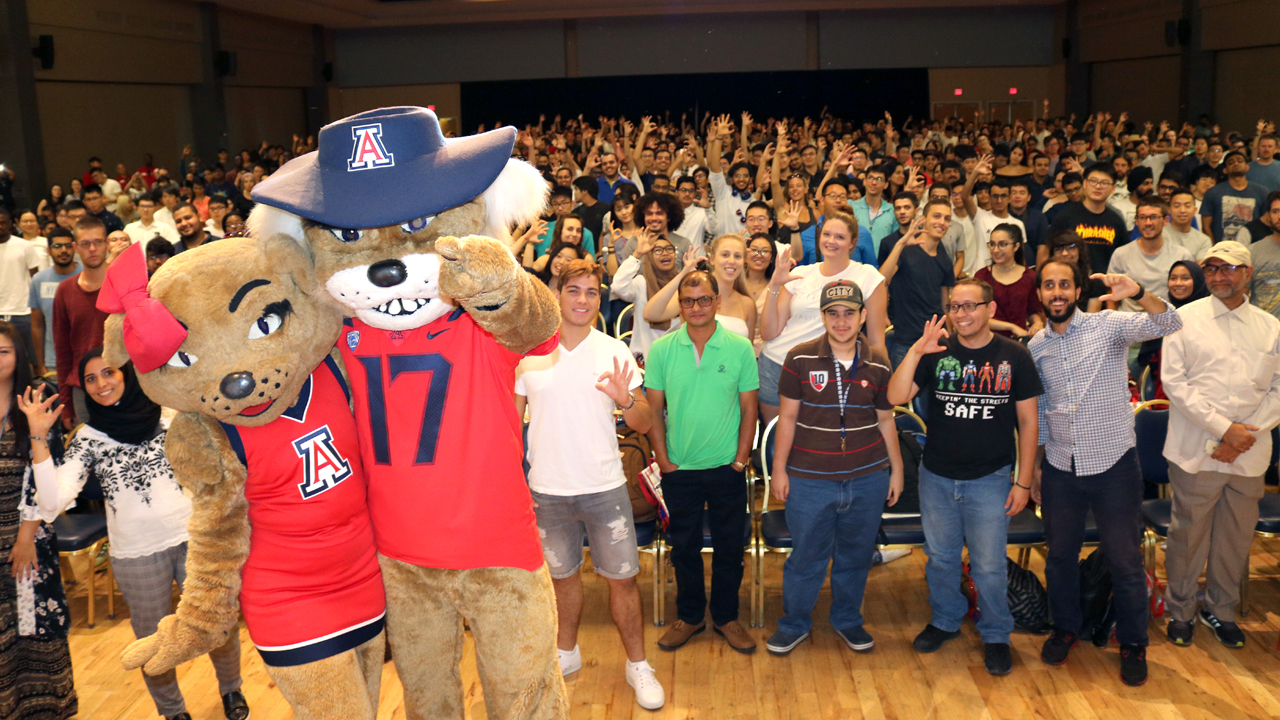 The University of Arizona is welcoming hundreds of international students to the Wildcat family this fall! Included are international students joining us on main campus for the first time as freshman, or international students who are transferring to the UArizona. Also included are students who—due to travel restrictions—started online as main campus students in the Fall 2020 and Spring 2021 semesters and are now transitioning to Tucson to join in-person classes.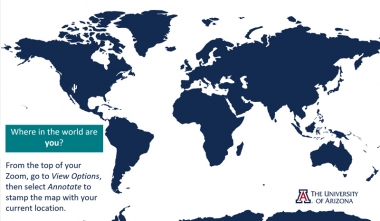 Also included are the undergraduate and graduate students who have enrolled through one of our Microcampus locations, pursuing courses of study either in-person or online, wherever they are in world.
Arizona Global has more students going through Orientation this summer than at this time last year, and students are very eager to come to the main campus for their studies as visa issuance and travel allow.
International students newly admitted for Fall 2021 are required to attend two (2) student orientation programs. Held over two days, Orientation includes one day for Global Orientation—exclusively for international students—and a second day for University of Arizona Orientation.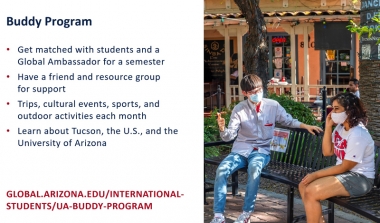 The International Student Services (ISS) team develops and hosts Global Orientation for international students. During the Global Orientation program, participants learn about International Student Services and the many resources available and support they will receive from dedicated specialists.
While typically held in-person, this year's Orientation events are being held virtually, through Zoom, to make the experience accessible to all students, regardless of their ability to travel at this time.
Global Orientation students will participate in interactive activities and Q&A sessions. They will hear about the Buddy Program, through which they can find friendship and resources, learn about Tucson and life as a student here, and enjoy cultural events and activities and outings throughout the school year.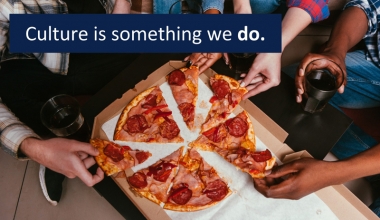 During Global Orientation, students also learn about immigration requirements, academics, cultural adjustments and what to expect, and will hear much more about the international student experience.
The second day of Orientation is hosted by the UArizona Recruitment & Orientation Team. The University of Arizona Orientation experience is virtual this year, and includes a mix of mandatory virtual sessions, optional live chats and drop-ins, where students meet with advising staff, get their class schedule, learn all about life as a Wildcat, and meet their new classmates.
During this time, students learn about everything from university traditions and student organizations to meal plans and academic advising. Participants will have the opportunity to meet with representatives from their specific academic programs, learn more about their college/department and major, and register for classes.
Global Orientation for new undergraduate freshmen and transfers admitted to main campus for Fall 2021 takes place as follows:
Freshmen Admitted Fall 2021
August 12 (Global Orientation) and August 13 (UArizona New Student Orientation)
August 16 (Global Orientation) and August 17 (UArizona New Student Orientation)
Transfers Admitted Fall 2021
August 10 (Global Orientation) and August 11 (UArizona Transfer Student Orientation)
August 17 (Global Orientation) and August 18 (UArizona Transfer Student Orientation)
Students who started online as main campus students in the Fall 2020 and Spring 2021 semesters and are now transitioning to in-person, main campus classes went through University of Arizona Orientation at the time they enrolled. These students will have a separate Arrival Presentation on August 19.
Additional orientation sessions for incoming international students in Global (Online) and at Microcampus network locations around the world are taking place as classes commence. New students starting in August at UA Jakarta and UA Phnom Penh will have their orientation on August 13 and 14, hosted by the Microcampus Student Success team.
International Student Services (ISS) is committed to the educational, personal, and professional success of University of Arizona students—from application through graduation and beyond. ISS is headquarters for a range of international student resources on and off campus. Through advising and programs, ISS provide immigration, academic, and personal support, as well as opportunities for friendship and leadership. The ISS team are international student advocates, always ensuring that they are understood, supported and that their voice is heard.
IMPORTANT Please check the ISS Announcements page regularly for the latest information related to COVID-19, enrollment, travel restrictions and recommended documentation for entry to the U.S.