Global Ambassadors Create Cultural Connections on Campus
Feb. 21, 2017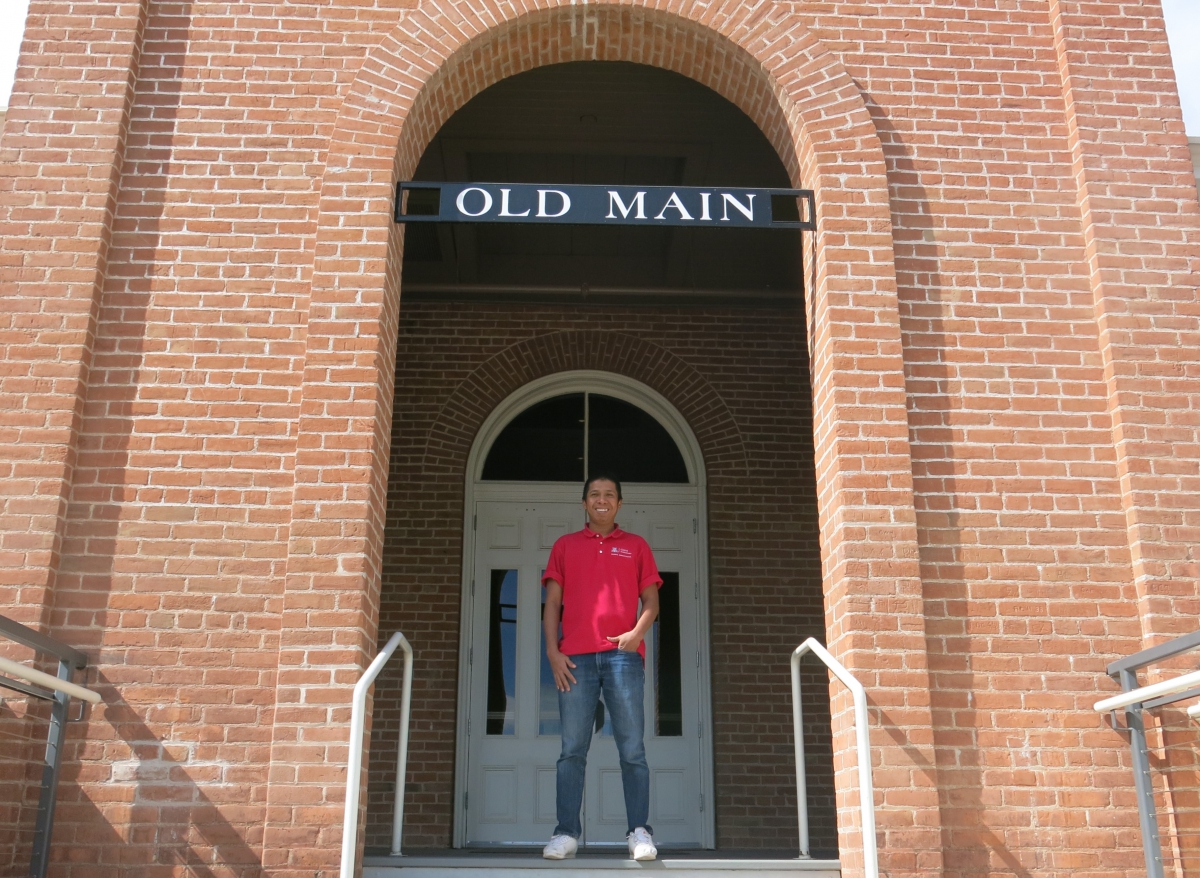 Approximately 4,000 international students attend the University of Arizona (UA), and while this represents a sizeable community on campus, these students often face challenges adjusting to a sharply different educational and cultural experience. Arizona Global Ambassadors, supported by International Student Services (ISS) and Study Abroad and Student Exchange, both within the Office of Global Initiatives (OGI), actively bridge cultural gaps on campus to promote a welcoming environment for all students, regardless of their home country.
The Arizona Global Ambassadors leadership program is ideal for both undergraduate and graduate students who are passionate about cultural exchange and want to share that enthusiasm with others. The application deadline to participate in the 2017-2018 program is Monday, February 27th at noon.
Yamin, a graduate student from Indonesia, said he was inspired to participate in the program after seeing first-hand how the ambassadors guided international students.
"When I joined ISS in 2015, the Global Ambassadors helped me when I had questions," said Yamin. "They were so friendly and this sparked my curiosity; I wanted to be helpful to others experiencing a similar situation."
Yamin now uses his personal experiences to help other international students feel at home, while also honing his own skills as an aspiring educator. "I am getting my master's degree in Teaching and Teaching Education, and I hope to teach at the university level when I return to Indonesia."
Francis Mbawini Abugbilla, a graduate student from Ghana working toward a master's degree in Francophone Studies, signed up for the program as a pathway to discover diverse cultures.
"Learning about new people and their cultures has always been my passion and this is the primary factor that informed my decision to participate in the Global Ambassador Program," said Abugbilla.
"Meeting new people does not only widen one's social and professional networks, but also develops one's intercultural competence. This is what the program seeks to offer domestic and international, undergraduate and graduate students."
Good candidates for the program include international students and study abroad alumni who are eager to connect with others to engage in global conversations. They serve as advocates for study abroad and leaders of the fall and spring International Orientation Program. They also coordinate the Buddy Program, which brings together students for social activities on and off campus.
This component provides a firsthand experience in program development and event planning, helping ambassadors gain professional skills and build stronger resumes.
"We organize events for international students to engage with other international students, as well as domestic students," said Yamin. "There are so many resources at the UA, from the rec center to THINK TANK; it's a great way to help others and make yourself productive."
"The Global Ambassador program has widened my international exposure and sharpened my skills for career diplomacy," added Abugbilla.
In addition to organizing events, ambassadors must complete required readings and a final project to round out the cross-cultural experience.
Yamin said he would wholeheartedly recommend the program to other students, both international and domestic. "The fellow ambassadors are creative, excited, and have a passion for helping others. It's great to meet other students and hear about their unique experiences."
---
Interested students must be able to commit for a full academic year (May 2017 – May 2018). Selected participants receive a stipend of $700 per year. Sponsored students must speak to their program sponsor about receiving payment. To apply, visit this link.
For more information, contact Noelle Sallaz at ncarampa@email.arizona.edu or Katie Van Wyk at kvanwyk@email.arizona.edu.