The Fulbright Experience: Diverse International Journeys, One Common Thread
Feb. 17, 2017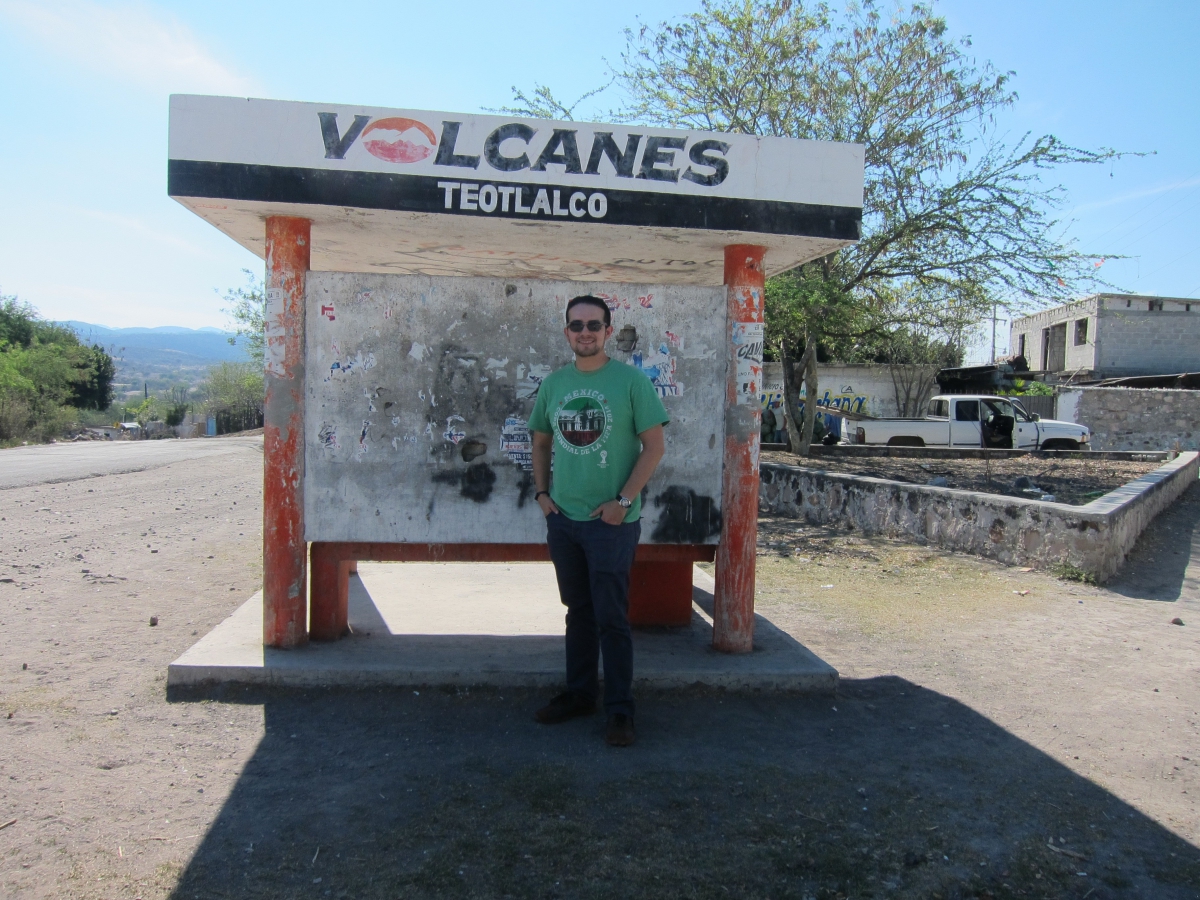 University of Arizona (UA) students and recent graduates are expressing appreciation for their 2016-2017 Fulbright experience as Fulbright Week at the UA draws closer. From February 27th through March 3rd, the UA Office of Global Initiatives (OGI), The Graduate College, and the Honors College will host a series of events acknowledging past Fulbright and Fulbright-Hays recipients; presenting workshops, information sessions, and open houses; and informing faculty and students about upcoming Fulbright options.
The Fulbright U.S. Student Program offers research, study, and teaching opportunities in more than 140 countries for graduate students and recent graduates. The program promotes cultural exchange through direct interaction in the classroom and beyond— giving the grantee an appreciation of other cultures, leading to greater global understanding and intellectual freedom.
Uncovering Answers About Indigenous Midwives in Mexico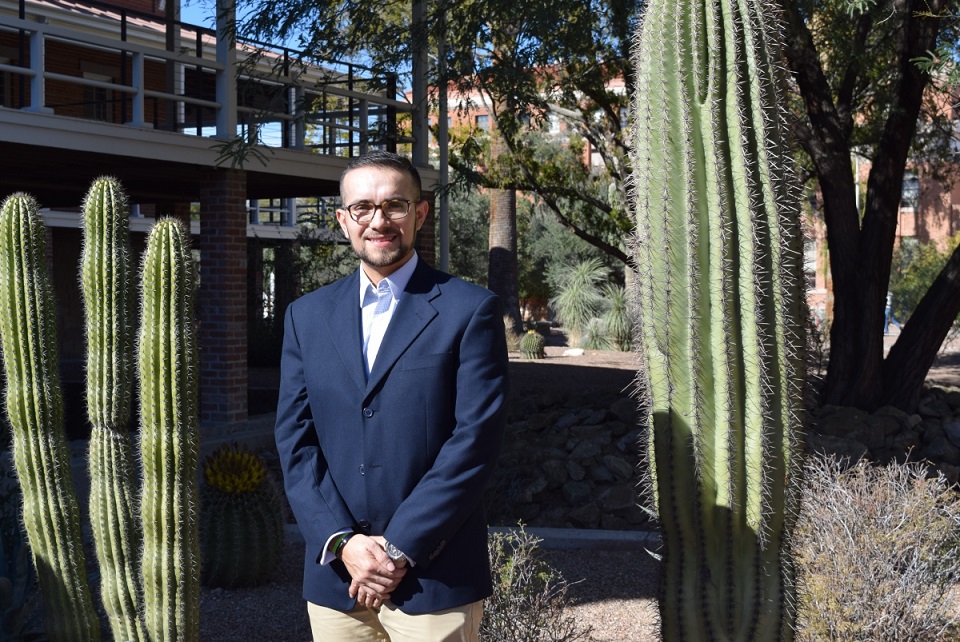 Edward Anthony Polanco, a Ph.D. candidate with the Department of History, began his fascination with race, gender, class and forbidden knowledge as a child. That thirst for answers to often taboo questions led him to Mexico City as part of his Fulbright-Garcia Robles Scholarship.
He was awarded the research grant to conduct archival investigations for his dissertation which examines 16th and 17th century Nahua people, specifically midwives who faced trials for practicing traditional healing rituals that violated Catholic norms. During the colonial period, Spanish priests regarded these indigenous midwives as demonic and sorcerous, and that sparked Polanco's interest about their true motivations.
"Through archival research, I found that these women were, in fact, ritual leaders that healed and cured their communities with specialized knowledge, but these women had little or no interest in the devil," said Polanco. "Spanish priests, ironically, where the metaphorical midwives of the devil, introducing and imposing Christian morality and practices to indigenous populations."
Polanco is using data from his Fulbright experience to complete his doctoral thesis titled, The Devil's Midwives: Gender, Religion, and Medicine in Central Mexico, 1575-1650, and plans to publish a book by the same name.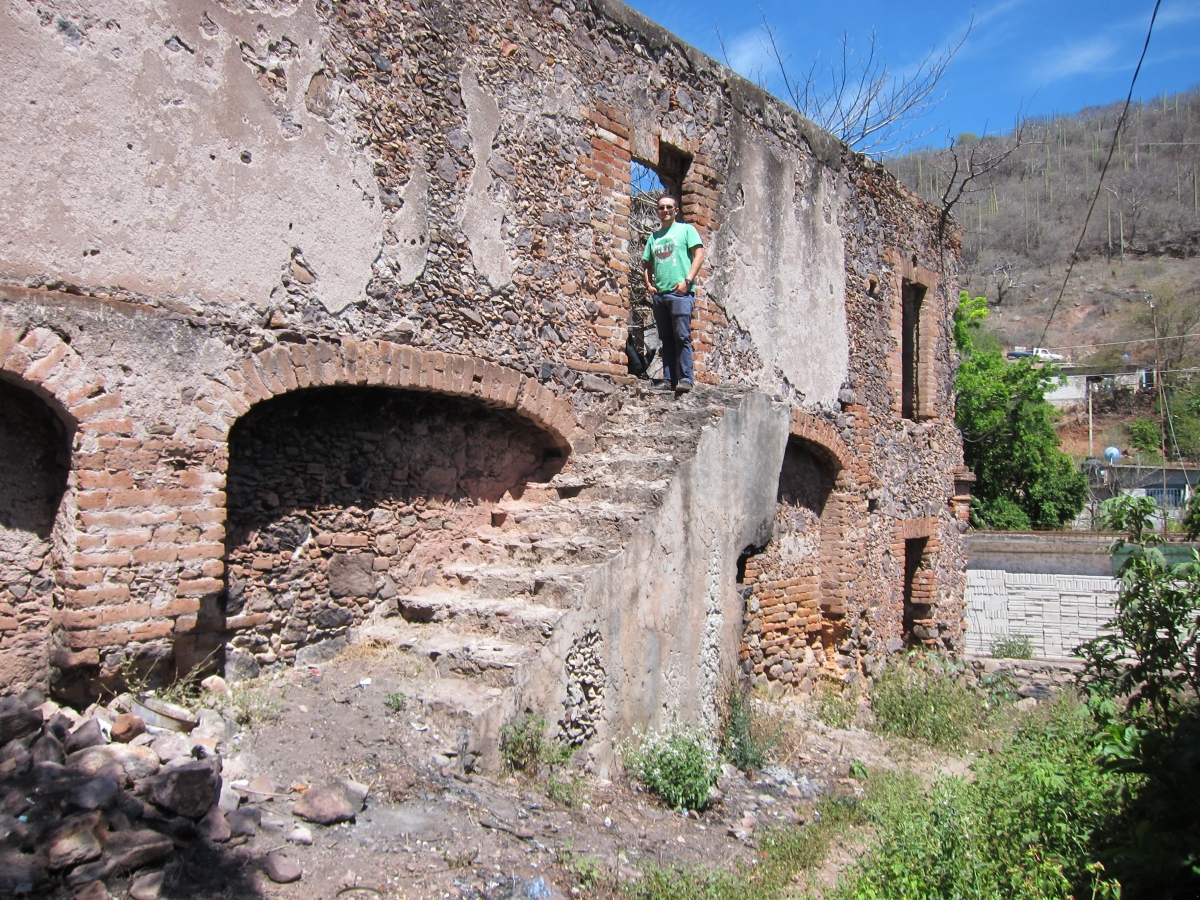 He credits support at the UA for helping him secure the Fulbright award. During his graduate studies, Polanco received a Tinker Foundation Field Research Grant and a Social and Behavioral Sciences Research Institute Pre-dissertation Grant that allowed him to conduct preliminary research in Mexico, where he familiarized himself with archives and identified sources to help explore his hypothesis. This gave him a concrete idea about his research goals in Mexico, and how to express them clearly to Fulbright reviewers.
"When I got to Mexico on my Fulbright, I hit the ground running and I was able to get large amounts of useful data," Polanco explained.
Gripping research aside, Polanco said the highlight of his Fulbright experience was living in Mexico for ten months, participating in holidays and traditions with friends and their families.
"It was moving and life changing. There is no way to replicate these experiences in a book or a seminar."
A Teaching Experience Amid Natural Beauty in Portugal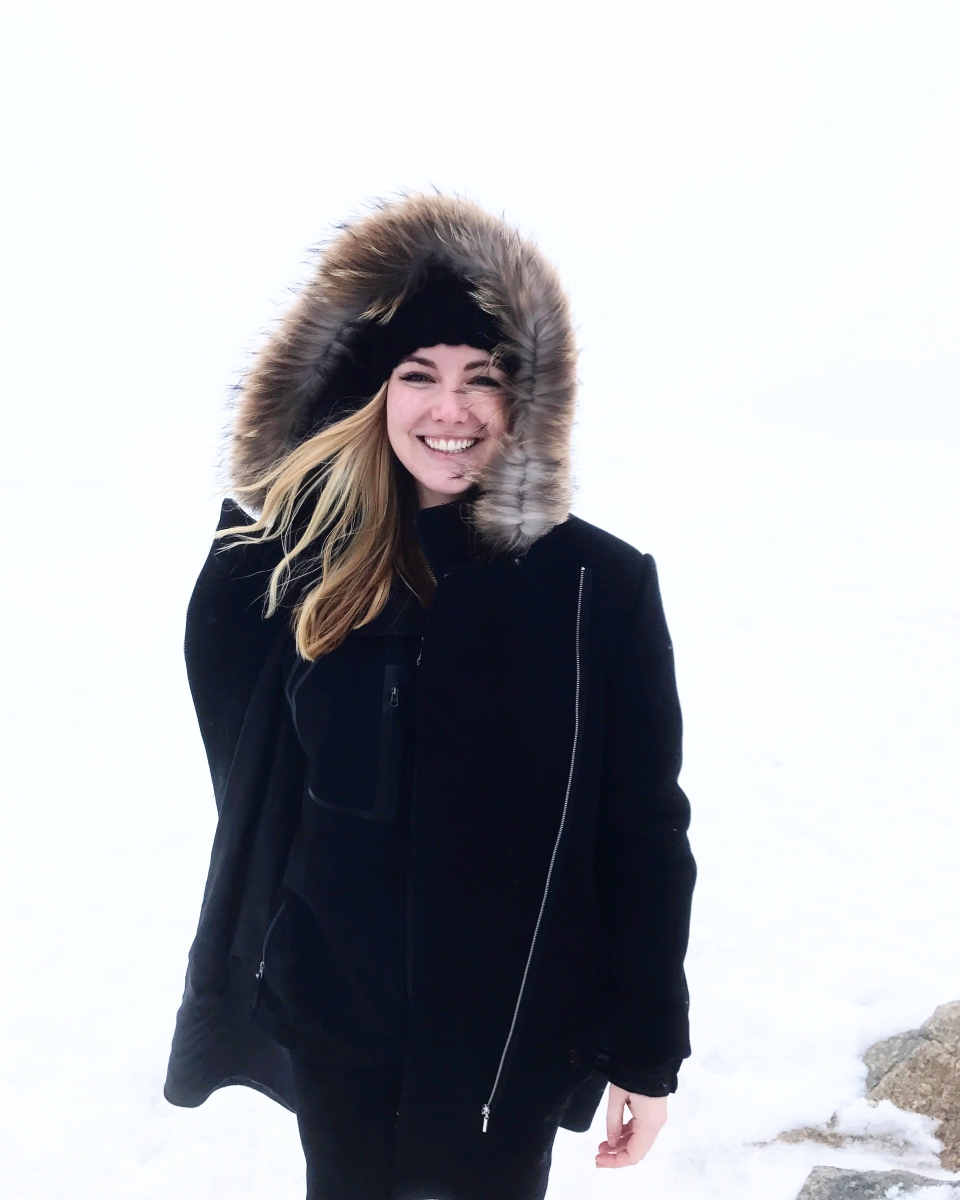 Catherine Salgado, a recent UA graduate, is currently living in Portugal as a Fulbright English Teaching Assistant. She graduated from the UA with honors in May of 2016, earning a dual bachelor's degree in Spanish/Portuguese and Creative Writing.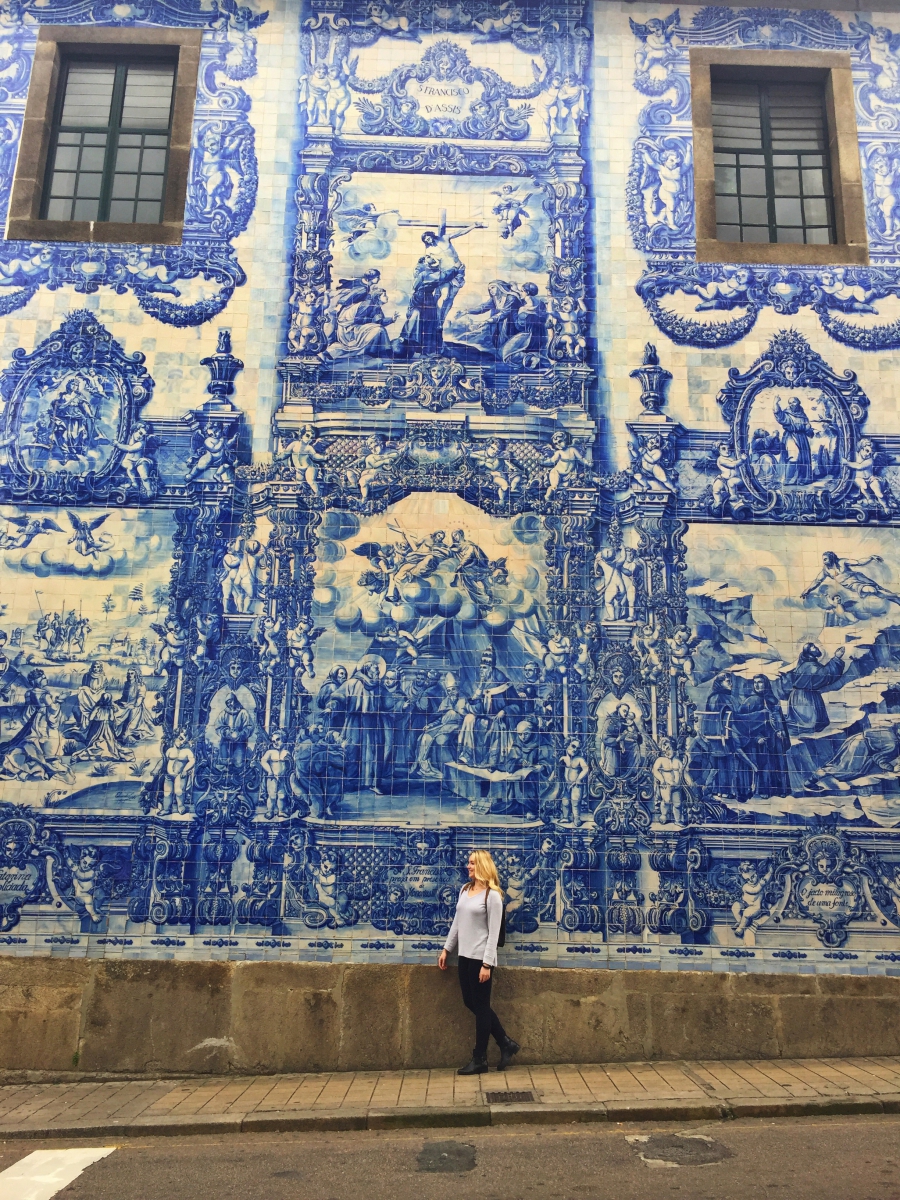 She discovered her passion for teaching after spending three months teaching English to high school students in Shanghai who were interested in attending college in the United States. "When I returned to the UA to finish my senior year I looked for international teaching opportunities that provided experience within a higher education institution, and the Fulbright Portugal Program was a perfect fit."
Salgado is living in Guarda, a picturesque region dotted with hilltop homes close to the Spanish border. She is working alongside professors at the Polytechnic Institute of Guarda (IPG), teaching English while also working closely with the International Relations Office to organize events that encourage global exchange. 
Salgado points to the natural beauty of Portugal as one of the highlights of her international experience, explaining her fondness for Serra Estrela, the highest mountain range in Continental Portugal.
"As someone who is used to Arizona winters, I love experiencing Portugal's snowy mountaintops. Although Lisbon and the Algarve receive a lot of attention, and rightfully so, the Portuguese Northern Interior offers a unique landscape and energy."
Salgado plans to use her Fulbright experience as a springboard for a Ph.D. in Applied Linguistics where she can conduct research on improving language-learning methodologies. Ultimately, she hopes to teach at the university level, encouraging students to discover the benefits of a global perspective regardless of their field of study.
She points to the UA Study Abroad Office as helping to spark her love of travel by facilitating trips to Alcalá de Henares, Spain in 2013 and Fortaleza, Brazil in 2014. Salgado also credits her thesis advisor and former teacher, Dr. Melissa A. Fitch, for incorporating career planning into coursework, as well as the Office of Nationally Competitive Scholarships for helping her choose the right post-grad program and putting her in touch with a faculty advisor.
"My award as a Fulbright Scholar would not have been possible without the help of numerous faculty members and staff at the University of Arizona. I am forever grateful for my experience as a Wildcat. Bear Down!"
Additional Information:
Fulbright U.S. Student Program website: http://us.fulbrightonline.org
Campus Application Deadline: September 6, 2017
Events: Fulbright Week, Monday, February 27th 2017, 8:00 a.m. to Friday, March 3rd, 5:00 p.m. A full schedule can be found here.
Contact: Emily Kotay, Scholarship Advisor in the Office of Nationally Competitive Scholarships , emkotay@email.arizona.edu, (520) 621-0162