This Economics Major Finds Inspiration and Balance by Getting Involved
Sept. 14, 2022
Meet Ananya Singhvi, Class of 2025, from Kota, Rajasthan, India. This economics major has big plans to make her mark in the world.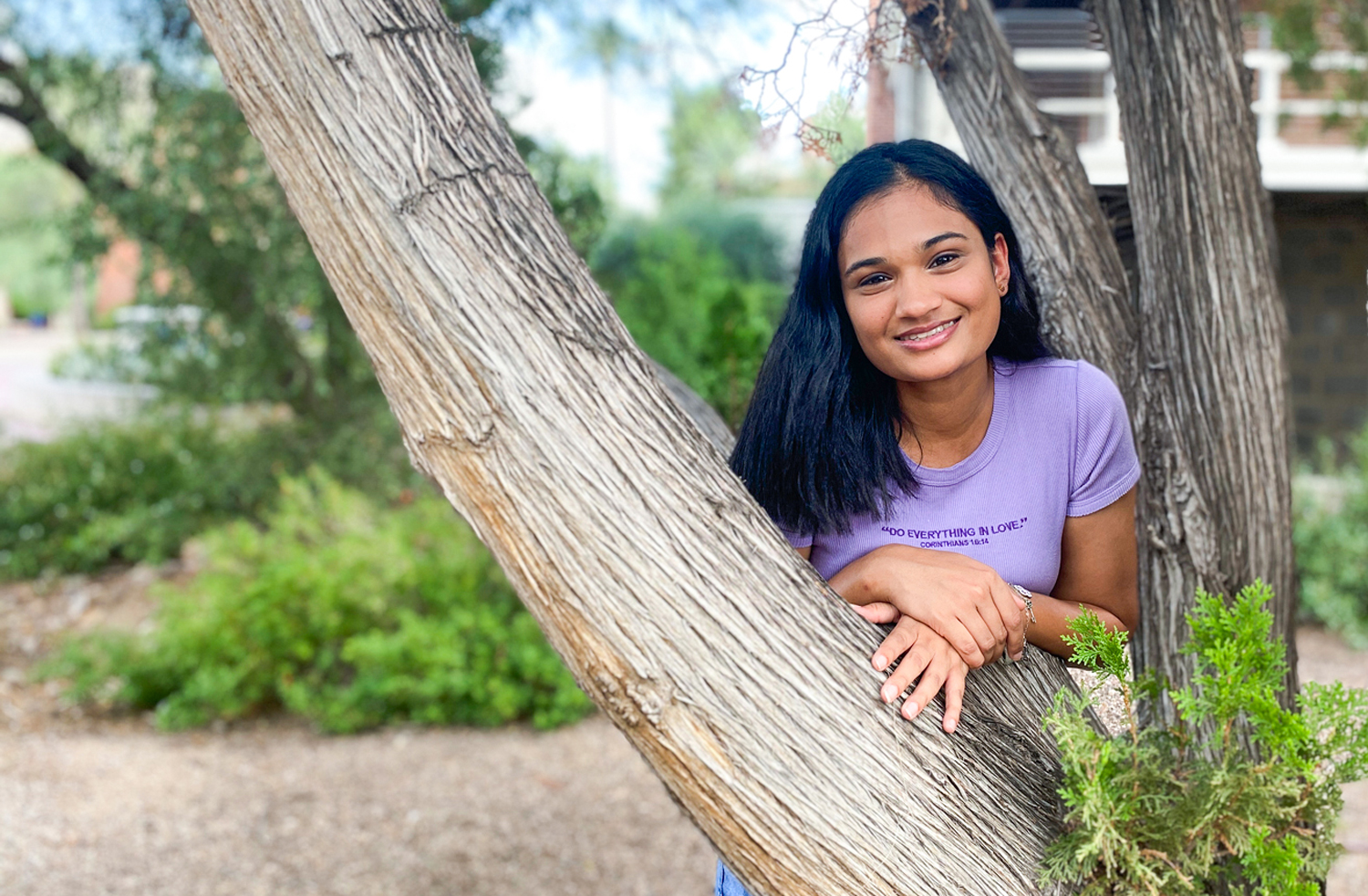 Ananya Singhvi is a sophomore in Eller College of Management, pursuing a B.A. in economics and a minor in mathematics. A member of the Class of '25, Ananya came to Tucson from Kota, Rajasthan, India, where she heard about the University of Arizona while in high school. Ananya had several considerations that were important to her in choosing a university.
"I knew I wanted to study economics," Ananya said, "and I chose the University of Arizona because I was impressed by the Eller College of Management global and national rankings and how well the programs are known and respected. I also discovered that Tucson has a large and active Indian community, so I knew I would be able to meet people and develop a sense of belonging."
After applying and being admitted, Ananya discovered that she would receive the Global Wildcat Award. Every international student who applies and qualifies academically is automatically considered for the Global Wildcat Award. 
"The scholarship made a big difference in my university selection process," Ananya noted.
Ananya has participated in clubs and organizations at the University of Arizona from the day she arrived, engaging in every opportunity and building her network for support and success along the way. In this interview, she shares some insights and talks about her experience as an international student. 
UA: University of Arizona International: How did you choose your major, and what do you love about the field you have chosen? 
Ananya: I liked learning about economics in school, so I decided to pursue my higher education in that area. I love economics because I believe the real power lies in the economics of a country, rather than in the military or weapons. Something I have learned from my econ classes here is that every recession is followed by an expansion and every expansion is followed by a recession. The economy cycles, just like the highs and lows of life. I believe economics has the power to uplift people and change the world through efficient policy making. Economics is something more to me than just some theory or source for making money, and that's why I chose it as my field of study.
UA: What was your high school experience like in your home country, and how did you hear about UArizona?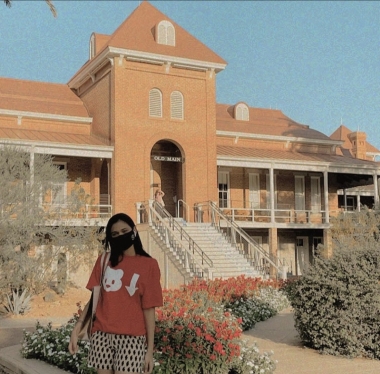 Ananya: Compared to the U.S. my educational experience was completely different in India in terms of structure, flexibility, and responsibility. In high school I was extremely involved on campus. I have played leadership roles throughout my schooling and was elected as the president of my school in senior year.
My college advisor knew that being involved was important to me and told me about the University of Arizona. When I began to research it, I discovered there are so many ways to be involved as a student on campus. I've joined many groups and clubs and have had many opportunities – even as a freshman – to develop my leadership skills that I had started to gain in high school. At UArizona I've been able to grow and excel in areas that are important to me.
UA: How has ISS (International Student Services) helped you adjust to your life as a student?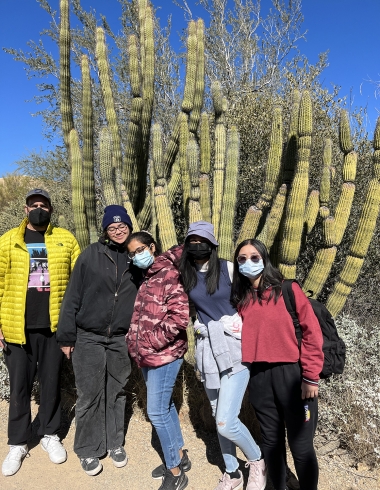 Ananya: In my opinion, ISS is one of the most useful resources on campus for an international student. It is quite literally my go-to place, and I am still friends with my orientation leaders. From dealing with homesickness to doing groceries, I can't think of anything they didn't help me with. They have excellent management and an amazing team of people who are ready to help and support you 24/7.
UA: Do you get involved in activities with other international students on campus?
Ananya: The most fun part about studying at UArizona is that there are students from all over the world here. I have friends from Pakistan, Korea, China, Japan, Thailand, Mexico, UAE, UK, and many other countries. It is extremely enlightening and fun to learn about different cultures, languages, and food. I got connected with all these people through classes, international associations, clubs, organizations, and events.
UA: What are your future plans and aspirations – what dreams do you hope your education will make possible?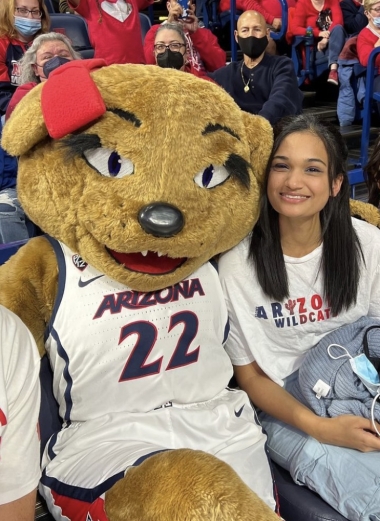 Ananya: I am just exploring for now, and I'm not very sure about which field in economics I really like. What I know for sure is that I want to continue studying until I get a PhD.
For my career, I don't want to work in private sector. My dream is to work for the United Nations or for a government of a nation. I adore the idea of working for the people. I am more of a social enthusiast. I'm a make a change, leave a mark type of girl!
UA: Has the University of Arizona helped prepare you for your career goals?
Ananya: UArizona definitely helps me all the time. I have met amazing professors who have trusted me with paid research in my freshman year, when literally all I had was my passion to learn rather than any skills. I couldn't have asked for more support from my advisor, career coach, professors, and my employers as well. They are always filled with motivation and guidance.
UA: Do you use campus services to support your career preparation and job search?
Ananya: Yes! I use many services and take advantage of many available opportunities on campus. I have my tool kit that includes: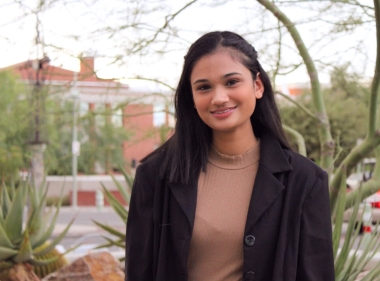 Handshake - a web-based job listing service that provides employers greater access to UArizona students and alumni.
LifeLab - on-demand support with your goals, no matter your starting point.
Career and Job Fairs – the office of Student Engagement & Career Development hosts virtual and in-person career and job fairs throughout the academic year.
Advisors, Career Coaches, and my professors. These are some of the most important support people in my toolkit.
NETWORKING - I believe networking is the key. The more people you know, the more connections you make, the easier life gets.
UA: Are you involved in activities in your major/college? If so, which ones and why – and how has it enhanced your experience as a student?
Ananya: I am involved in many clubs and organizations on campus, especially many that are related to my major and in the Eller College of Management. Through being involved in activities in Eller I have been able to make some of the best friends. I found a community of like-minded and empowered people who are all trying to thrive and do well in life. It's these people I go to whenever I am confused about my career, have questions about classes or my major, and when I want somebody to look at my resume or proofread my cover letter. In my freshman year I participated in: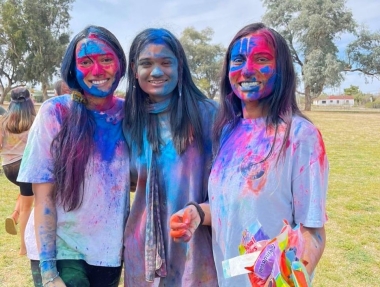 And this year I am adding a few more, including some leadership roles:
Wildcat Events Board (WEB) Ambassador - a student-run programming board within student government that creates opportunities for students to engage with each other and participate in fun, social, and educational events.
Bear Down Camp Crew Member – this five-day camp gives incoming freshmen the opportunity to learn about the heritage, traditions, and history of the University of Arizona.
Marketing Assistant for Think Tank - dedicated to empowering University of Arizona students by providing a positive environment where they can master the skills needed to become successful lifelong learners.
Diversity Equity & Inclusion Committee Chair for South Asian Student Association (SASA)
Treasurer for Women in Economics Club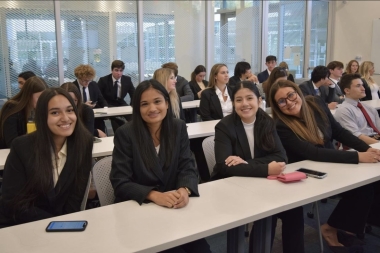 As a member of the UA Debate Series team, I am excited to have been chosen to participate in the 2023 annual Regents' Cup on February 25, 2023. Sponsored by the Arizona Board of Regents, the event is an opportunity for teams from Arizona State University, Northern Arizona University and the University of Arizona to showcase their debate skills. The 2023 competition will be hosted by the University of Arizona, and it will be my first time participating at this level.  
UA: Where have you lived? - dorms or off campus? What do you recommend, what has been your experience?
Ananya: I've lived off campus partly because I am a vegetarian and it is convenient to have a whole kitchen by myself. I can highly recommend living off campus. For me, it is more value for my money. It is easier to socialize and have as many friends over as I want. Living off campus is like everyday a feast for me. Another important aspect is that you do not have to share restrooms or wait for doing the laundry, which is important to me. My apartment is conveniently located between the university campus and downtown Tucson. It has good transportation access and food joints all around. I'd rate my off-campus experience 10/10.
UA: Have you held any student worker positions or internships? If so, where?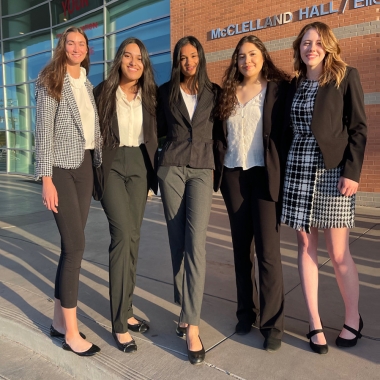 Ananya: I had been working since my second month in the U.S. I always think that having a job is the best way to make connections, and to learn about the people and the culture of any new country. It's the best start. I began working as a cashier at Highland Market, then as a Barista at Einstein's, and then I worked at Panda Express for a while. I began working for Think Tank last year doing Marketing Outreach and since last spring semester I have been working for them as a Marketing Assistant, and I also work as a paid researcher in the econ department.
It has been a whole journey for me. And if you'd ask me for the area which helped me learn and grow the most, it will be this. I'd say, "I started from scratch and here I am. My journey of building myself in the U.S."
UA: What has been your favorite class so far, and why?
Ananya: English 107 and 108 have been my favorite classes so far. They had around 25-30 students each - all international students from a variety of different countries. It was fun because we were able to interact with each other due to the small class size. I liked hearing everyone speaking the same language in different accents. You leave your country, but your country never leaves you behind. It's like peas and carrots, you're always together. Also having English as our second language, we all could understand each other a little better. Another reason for these being my favorite classes is because of the professors. I shared an amazing bond with them. 9:00 am classes being fun means they were genuinely fun.
UA: Tell us about your interactions with faculty and advisors. Are they helpful, supportive?
Ananya: My advisors and faculty have all been extremely supportive and flexible with me. They had options for all my choices, even when I wanted to switch my major and even when I wanted to take higher level classes. They stood by my side all the time and helped me try and explore and find what's best for me. They definitely know best, and whenever I am in trouble instead of worrying and overthinking, I go and talk to them.
UA: What is your favorite place to eat on or near campus?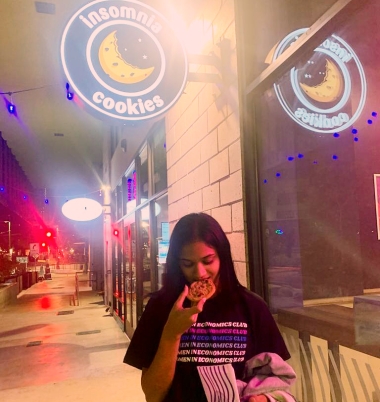 Ananya: Postino Grant is one of my favorite places to eat here. It has that Mexican American vibe just like Tucson. Also, it has amazing vegetarian options. I've been there with friends, family, and my roommates, and that place just holds a lot of memories now. Another place I love is Woops on campus. I love desserts, so that is my every day after dinner place. I also like to visit Indian restaurants like Sher-E-Punjab, Gandhi, and Saffron. I love trying different cuisines, so I've a favorite place for each one of them. I am most definitely a foodie, so I can go on and on and on. Tucson is a UNESCO City of Gastronomy – the first one ever – and has an amazing food culture here!
UA: What are some of the best things about Tucson?
Ananya: Tucson has the best sky in the world. It changes colors every hour and I can never have enough of it. It has something to offer for my every mood. It never fails to amaze me. It is just so very pretty and aesthetic and more than enough for a Jane Austen fan. Also, it is a very affordable city. And it is a jackpot for natural enthusiasts like me who love hiking, camping and going on adventures.
UA: Do you have a favorite place to study on campus?
Ananya: My favorite place to study on campus is Bear Down Gym, which is part of the new Student Success District. It is full of resources. Red & Blue Market is right there if you are hungry. There's THINK TANK and the Writing Center next door, and the Main Library is there, too. I don't think it can get any more central and convenient. It has place to sit and the quiet needed to focus. It's called Student Success District for a reason indeed!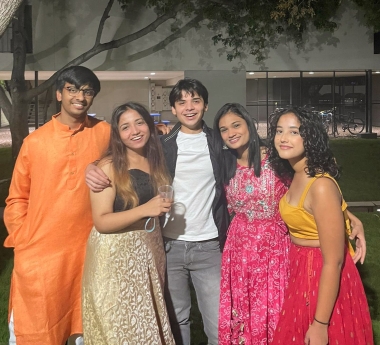 UA: What are some fun activities and memories of your time here (so far)?
Ananya: My whole freshman year was filled with so many moments that I will always cherish. My time as an employee at Highland Market is very memorable. Rushing for the Delta Sigma Pi Fraternity was quite an experience. I have also really enjoyed the Blue-Chip Competitions. Bonding with international family and friends has been a great part of my time here, so far.
UA: Why do you think a student from India should choose the University of Arizona?
Ananya: Three main reasons to come to the University of Arizona are: 1) it is very affordable; 2) there are so many opportunities to grow; and 3) there is a close-knit community here to support you. 
UA: What advice do you have for incoming freshman to succeed?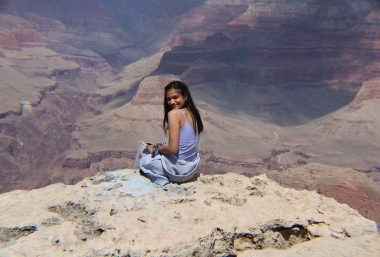 Ananya: Find a balance. Be open to trying new things and exploring opportunities. Your world's going to get a thousand times bigger. It's going to be a tough journey. Make it easier by using the resources offered, talking to people, and making connections. Let people help you carry the weight.