Commencement to Honor High Achievers
May 3, 2017
Seven undergraduates who are earning their degrees from the University of Arizona will be honored for their extraordinary accomplishments during the UA's 153rd Commencement ceremony on May 12.
Nominated by faculty and peers, the students were selected for four awards based on their integrity, notable achievements, and positive contributions to their families and communities.
Robert Logan Nugent Award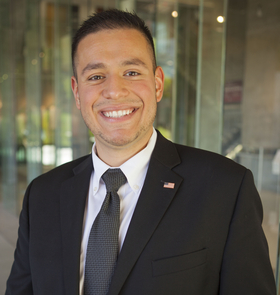 Albert Alan, who will graduate with a Bachelor of Science in health science, a Bachelor of Science in neuroscience and cognitive science, and a Bachelor of Arts in sociology, is one of this year's Nugent Award recipients.
As an undergraduate, Alan spent three years living on the street and suffering from illnesses exacerbated by his lack of health insurance. Rather than allow homelessness to shame or silence him, he has become a voice for the broken and the historically marginalized.
Alan started a pro-bono tutoring service, which helped more than 500 underserved STEM students. Today, he serves Tucson's underserved populations by volunteering weekly to deliver 2,250 pounds of fresh produce to homeless shelters, and he spends quality time at shelters educating people about diabetes and other chronic diseases that often go untreated among the homeless.
Alan's compassion for the underserved is matched only by his passion for medicine. Alan joined the Minority Health Disparity Research program and completed his EMT training. He also consistently made the Dean's List with Highest Academic Distinction and has received several awards and scholarships, including the UA's Graduate Access Fellowship and the Lauper Scholarship.
After graduation, Alan will continue his education in medicine as one of 12 applicants selected to join the Pre-Medical Admissions Pathway program, which offers a dual M.S. in cellular molecular medicine and M.D. degree.
Abdullah Bader Aleidan, also a Nugent Award winner, will be the first to receive a degree in environmental engineering, as well as the first Kuwaiti to graduate with a chemical engineering dual degree from the UA College of Engineering. In addition, he minored in both mathematics and chemistry.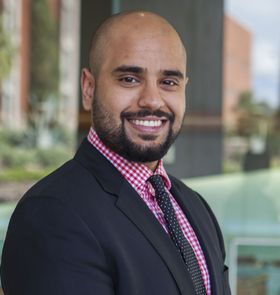 Originally from Al-Salam, Kuwait, Aleidan experienced difficulties overcoming language and cultural barriers in the U.S. Overcoming these barriers motivated him to use his experiences to help other international students. He accomplished this as a National Union of Kuwaiti student representative and as an International Student Services counselor and speaker.
Additionally, Aleidan focused his academic career on scientific research. He has worked alongside Distinguished Professors Eduardo Saez and Paul Blowers. He also served as secretary for the HydroCats Committee, volunteered with the American Institute of Chemical Engineers and was involved in the chemical engineering honor society, Omega Chi Epsilon.
After graduation, Aleidan will pursue a master's degree in chemical engineering from Johns Hopkins University and then a Ph.D. in that discipline.
Robie Gold Medal Awards
Jessala A. Grijalva, who will graduate Magna Cum Laude with a Bachelor of Arts in government and public service and a minor in organizational leadership, is one of two Robie Gold Medal recipients.
Grijalva has created positive change in the community while juggling the demands of being an involved student and single mother to three young daughters: Isabella, Sofia and Julianna.
As a non-traditional student, Grijalva was inspired to become an advocate for other non-traditional students. This led to her involvement as Lab Coordinator of the Mentoring and Leadership Collaboratory, president of honor society Gamma Beta Phi and vice president for the Associated Students of the University of Arizona South.
Grijalva also has been a force in the community. As an intern in the city of Tucson mayor's office, she has worked directly with Mayor Jonathan Rothschild on outreach initiatives. In addition, she volunteers regularly with Junior Achievement of Southern Arizona.
After graduation, Grijalva will continue her research efforts through the Undergraduate Research Opportunities Consortium. Grijalva also plans to pursue a master's degree in economics and a doctorate in public policy.
Matthew Wall, who will graduate with honors with a Bachelor of Science in business administration, majoring in accounting and minoring in Spanish and government and public policy, is the second recipient.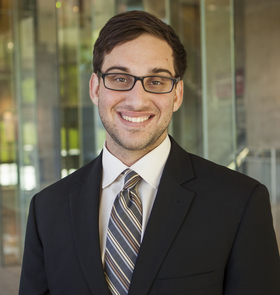 Wall's involvement on campus started when he volunteered as an Asssociated Students of the University of Arizona senate aide his freshman year, followed by two years as a club advocate. This past year, he served as ASUA's executive deputy chief of staff, spearheading the club awards and assisting with operations of the first 20-person senate.
Wall also has served on the Daily Wildcat's sports desk in various capacities for the past four years. In addition, he has given numerous campus tours as an Arizona Ambassador, and more than 100 freshmen at the UA have called Wall their resident assistant. He served as a resident assistant in the Posada San Pedro and Coconino halls and most recently as lead resident assistant at Colonia de la Paz. 
After graduation, Wall will pursue several options, including the possibility of furthering his education in law school.
Merrill P. Freeman Medals
Jessica Roberts, a finance major who will graduate Magna Cum Laude with a Bachelor of Science in business administration, is one of this year's Freeman Medal recipients.
Roberts has been awarded Eller's Outstanding Collegiate Scholar of the Year and Outstanding Finance Senior, was named as one of Eller's Top 50 Women of the Year and was chosen as Homecoming queen. Additionally, she was accepted to the Wall Street Scholars Program in her sophomore year. The next summer, she was one of 10 women accepted, from a pool of more than 500 applicants, to the UBS Sophomore Women's Wall Street Program in New York City.
With her growing passion for finance, Roberts became involved in extracurricular finance activities. She currently serves as director of Capital Markets Track in the Wall Street Scholars Program, as president of the Investments Club, has co-hosted two Women in Finance brunches and is currently co-founding a Women in Finance Speaker Series.
After graduation, she will work for UBS in New York on its foreign exchange sales and trading desk. 
Jacob Winkelman, who will graduate from the Honors College with Bachelor of Arts degrees in English literature and political science and a minor in Spanish, also is a Freeman honoree.
Civic engagement always has been a passion for Winkelman, a political science major and Arizona native. He joined the Young Democrats and Arizona Model United Nations, or AZMUN, in his first semester on campus and later served as director of recruitment for AZMUN. Winkelman's interest in civic engagement also led him to work as an opinion columnist for the Daily Wildcat and teach English in Mexico through the UA's Vivir Mexico program. He is currently a finalist for the Fulbright Scholarship in Mexico. 
Additionally, Winkelman served as a student director for Pride Alliance with LGBTQ+ Affairs. During his time as director, Pride Alliance was awarded the ASUA Program of the Year. 
After graduation, Winkelman will move to Washington, D.C., to work for a pro-bono legal organization that advocates for the rights of capital defendants. 
Provost Award
Maria Smith, who will graduate Magna Cum Laude with a Bachelor of Arts in sociology and a minor in information science from the College of Social and Behavioral Sciences, is this year's recipient.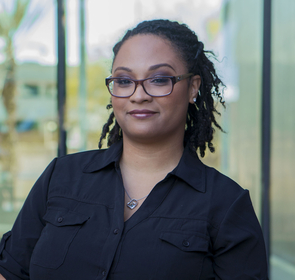 Smith is a non-traditional, first-generational transfer student from Rio Salado Community College. Additionally, she served in the U.S. Air Force for four years after her high school graduation.
Professionally, Smith has worked as a paralegal at the U.S. Attorney's Office in Tucson, and she currently holds a position with C.A.T.S. Academics, where she tutors student-athletes.
Smith has devoted much of her time to research and analytics within two research labs. She participated in guided research that was used to assist local government and nonprofit agencies to better serve underprivileged households in Tucson.
After graduation, Smith will continue in the Undergraduate Research Opportunities Consortium to complete her research project. She plans to apply to graduate school in the fall, and she aspires to earn a doctorate in sociology.