Go Global Expo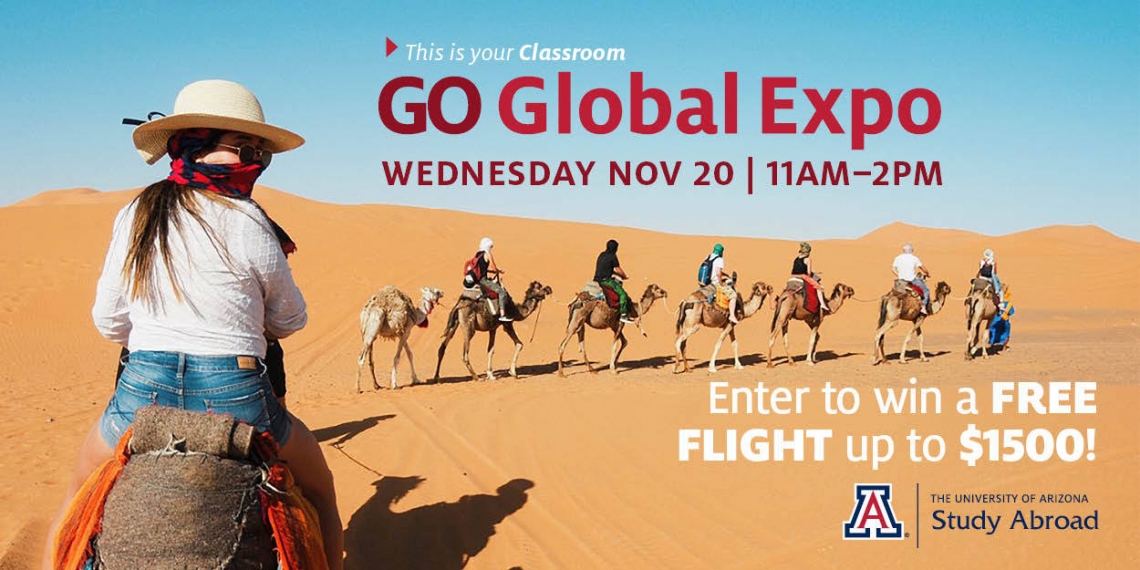 Have you ever thought about studying abroad? Learn more AND enter to win a FREE FLIGHT at the Go Global Expo!
The Go Global Expo on November 20th welcomes all UA students to the Global Center to explore exciting destinations for study abroad! Browse your study abroad opportunities and jump-start your journey by speaking with coordinators and faculty in a fun environment - refreshments provided!
Students who attend the Go Global Expo will also have an opportunity to participate in a drawing for a free flight voucher (up to $1,500) toward any UA study abroad program!
When
11 a.m. Nov. 20, 2019 to 1:50 p.m. Nov. 21, 2019